Argentinian Bitcoin Updates: Banking, Democracy, and a Wine-Backed Cryptocurrency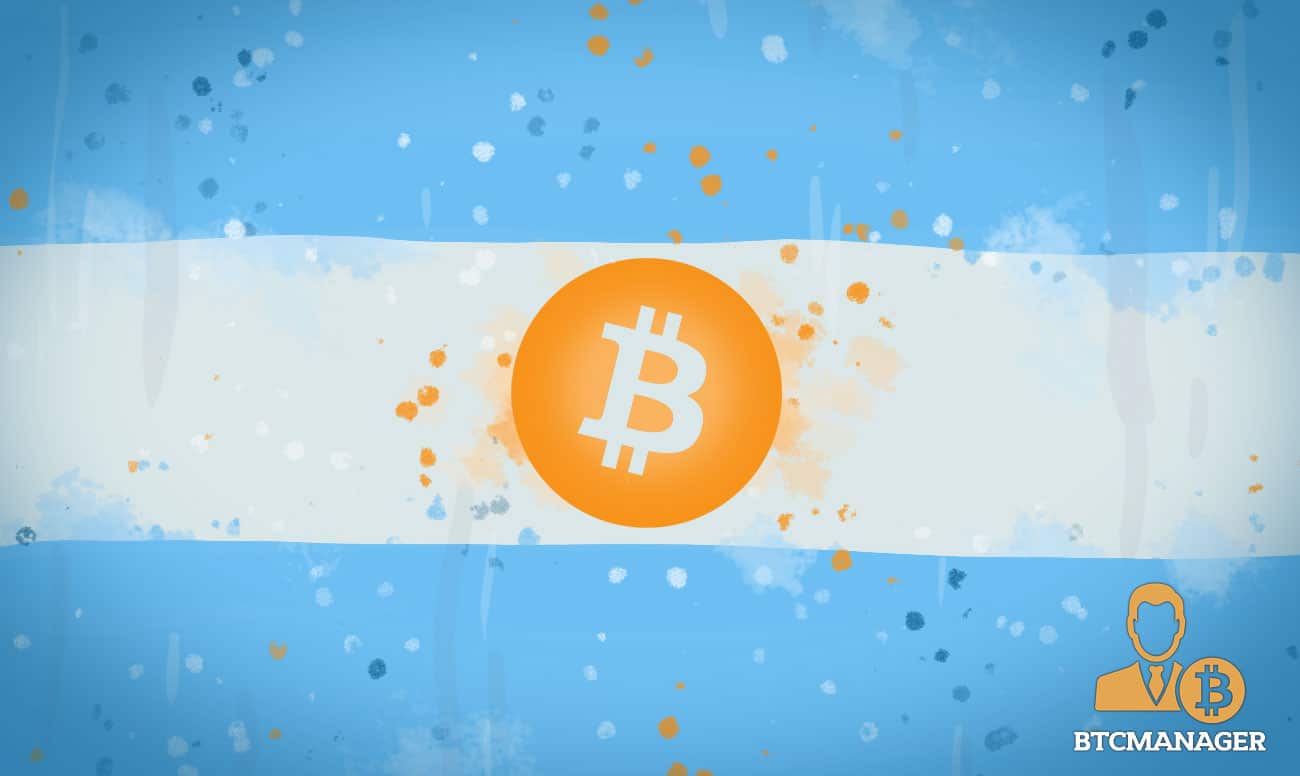 In April 2018, the capital city of Argentina celebrated "Bitcoin Day," an event comprised of around 500 attendees who were curious about the ever-increasing demand for information on bitcoin. Now, an Argentinian Bank is continuing the celebration after announcing on May 22, 2018, that its customers can use the pioneer cryptocurrency as a cross-border payment option.
Partnership with Bitex
Argentina's Banco Masventas (BMV) has developed a similar remittance mechanism as Ripple, but will instead use bitcoin rather than XRP. Local exchange Bitex will also be called upon to aid in the development. According to BMV's announcement, interested parties will be able to make payments to over 50 countries within 24 hours and will only incur a three percent fee on the payment.
More important, certainly to bitcoin maximalists, is the fact that the bank has chosen bitcoin over the expected Ripple network. This decision is not without its slight disadvantages, however. Primarily, bitcoin transfers are much slower than those along Ripple's blockchain, which is outlined in the 24-hour timeline. Comparatively, Ripple offers settlements within two minutes within its American and Mexican payment corridor.
In any case, the possibilities of a bank deciding to partner with a cryptocurrency exchange seem to unveil new opportunities in the sector. In the case of the BMV and Bitmex collaboration, clients can now conveniently transfer and exchange any fiat currency in any of the fifty countries. Further to this point, such an innovation, regardless of the blockchain network used, far outpaces any legacy remittance networks.
Argentina Emerging as Crypto Hub in Latin America
BMV's move, while a positive global step for crypto, also points to Argentina's growing identity as a hub for crypto innovation. The CEO of Buda, a Chilean cryptocurrency exchange, Guillermo Torrealba explained how coming to Argentina was a breath of fresh air:
"There are even banks [in Argentina] that have executives that are exclusively dedicated to cryptocurrency companies."
For context, in March 2018, Chilean banks issued a notice to cryptocurrency businesses about the indefinite closure of banking services to companies in that sector. Torrealba is apprehensive about the harsh decision and considers the banks to have "killed the industry" in Chile.
Echoing the thoughts of Torrealba, was "Bitcoin Day" organizer Adriel Araujo. He believes that Argentina is one of the most progressive blockchain-friendly nations, with many top-notch projects being developed.
Liquid Democracy and OpenVino
Proving these pro-blockchain sentiments, are Santiago Siri, the founder of Democracy Earth, and Mike T. Barrow of the OpenVino Project.
Democracy Earth, which was founded in 2015, was launched with the purpose of building governance tools to align with the internet's early vision – to attain decentralization, transparency, and incorruptibility.
To achieve this, Siri utilizes the blockchain in three areas: Decentralization of data, Voting Systems, and Liquid Democracy.
Siri is a longtime blockchain proponent and is active on Twitter in voicing his centralization and data ownership concerns. In his latest tweets, Siri fired shots on Facebook's Mark Zuckerberg, who was under trial for alleged data misuse.
– who is yout biggest competitor?
– senator we have a lot of competitors.. apple, amazon..
– do you provide the same service than them? can i replace facebook like my ford for a chevy?
– we have sev..
– don't you think you have a monopoly?

everyone laughs. senator graham.

— santi.eth 💧🇧🇩 (@santisiri) April 10, 2018
Expressing his thoughts on the concept of "liquid democracy," Siri believes that "the basic concept of liquid democracy is that voters can express their wishes on an issue directly or delegate their vote to someone else they think is better-placed to decide on their behalf." Ultimately, he hopes that the project allows for a more dynamic and granular voting process in which voters can unpack their vote and participate in the democratic process more precisely.
BTCManager also spoke with Barrow regarding his open-source project to cryptographically commodify bottles of wine. Each year, roughly around May 6, the Open Vino project will launch an ICO in which the tokenized versions of each real bottle of wine will be sold at a discounted price. The number of tokens for sale is equivalent to the number of bottles produced, allowing the market to define the fair price for the wines, reflecting both quality and demand.
Barrow explained that the "2018 Harvest arrived on April 2, 3, and 4, of which will determine how many bottles can be made with this crop." These tokens will be titled "MTB18," but next year's harvest will be "MTB19" and so on. This harvest yielded approximately 12,670 liters of MTB 2018, which is the equivalent of 348 bottles of 750ml. For those interested, the year's batch was co-fermented with Cabernet Sauvignon, Malbec, and Petit Verdot.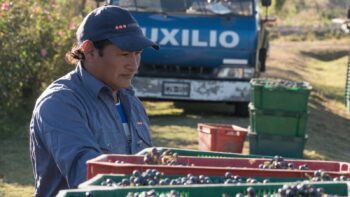 (Source: costaflores.com)
The wine then follows standard processes such as barrelling and aging. After which point, Barrow explains, the token can be exchanged in a number of different ways:
"The buyer can choose to wait up to ten years to exchange the token for a bottle and thus speculate even further with the value of the token before exchanging it for a bottle. After ten years, though, I'm drinking whatever is left over, or auctioning it off. Otherwise, I have to pay for cold-storage for an indefinite amount of time, and some people will lose/forget their tokens."
More importantly, and from a regulatory perspective, this token will not need to be registered as a security. Barrow told BTCManager that the sales from the ICO were in fact invoiced as wine sales:
"We are a registered Argentine corporation. The token, as far as regulators are concerned, is merely a voucher that can be redeemed at a later date to pick up the purchased wine. We will actually be selling the token with the sales tax that is required for wines, just to ensure that we are tax compliant. This way, we avoid all the issues related to declaring revenue for token sales, etc."
The idea behind such a sale, as well as allowing speculation on something like a bottle of wine, is to determine a fair-market price for the bottle.
Concluding, Argentina is undoubtedly taking a firm stand in the crypto community. From projects like Democracy Earth, the Open Vino Project, the Open Science Network, OpenZeppelin, RSK, and Kleros, the technical and visionary prowess is palpable. For interested parties in Buenos Aires, there will also be an Ethereum hackathon with workshops beginning on May 25 and ending on May 27, 2018.
Special thanks to Mike T. Barrow for providing insight on the blockchain space in Argentina. Also, the above article was co-authored by Shaurya Malwa of BTCManager.