Arizona Just Approved America's First Regulatory Sandbox for Blockchain Firms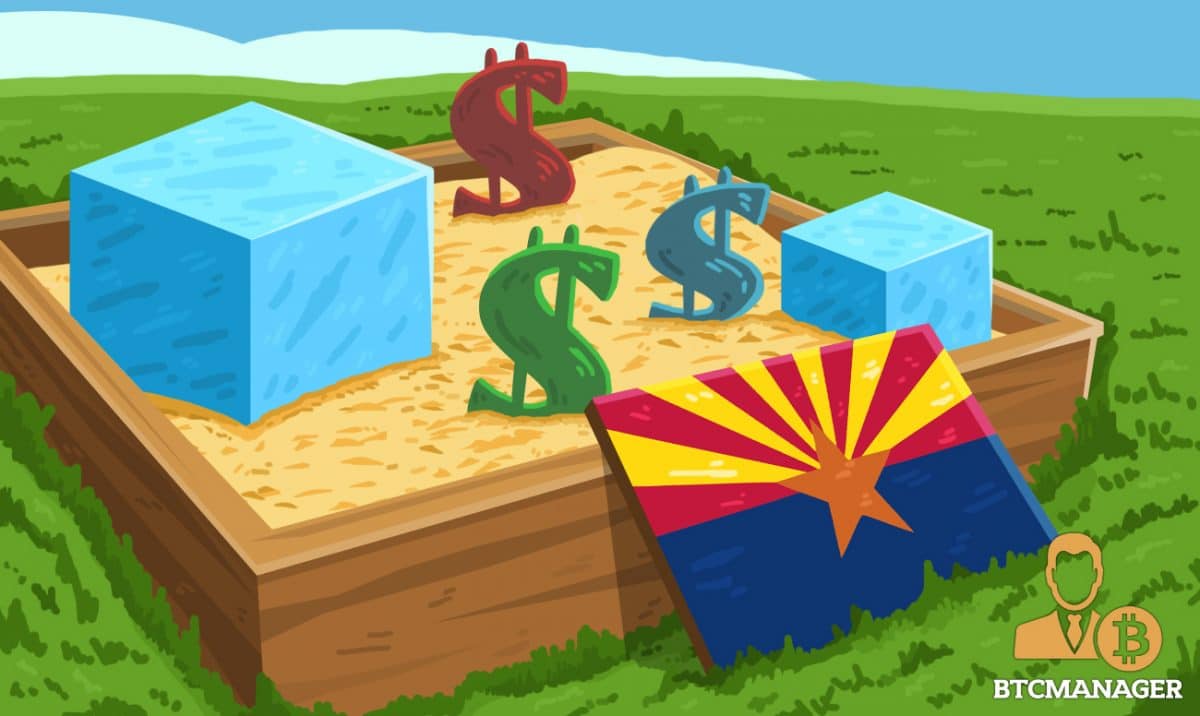 FinTech firms in Arizona couldn't have asked for a better gift from Governor Doug Ducey as the big man signed House Bill 2434 into law. With this development, Arizona has now become the first state in the United States to have a regulatory sandbox for FinTech firms.
Note that while this is the first-of-its-kind initiative in the US, industry-specific regulatory sandboxes are not a new concept. Many countries including the United Kingdom, the United Arab Emirates, Bahrain, Australia, and Singapore have rolled out such sandboxes in the past to enable startups and entrepreneurs to try out new products and services without being constrained by pesky regulations.
What are Regulatory Sandboxes?
In general, a startup has to spend hefty amounts from their limited funds in fees, legal costs, compliance costs, and other expenses to meet the regulatory criteria in each state they wish to operate. Not to mention the months it takes them to get over with the slow-moving process. This rather time-consuming process can be incredibly frustrating for businesses in the FinTech sector as technologies keep on evolving at a very rapid pace.
A regulatory sandbox, on the other hand, enables businesses to launch products and services on a temporary and limited scale. This approach is particularly effective while trying out innovative business models and products/services, which is often what FinTech firms deal in.
The sandbox allows entrepreneurs, startups, and even established businesses to test the commercial viability of their products and services without having to incur the burdensome regulatory expenses and restrictions.
The onus of administering the Arizona regulatory sandbox will be on the Attorney General's office.
The Arizona bill also facilitates a separate provision for reciprocity which allows the Attorney General to enter agreements with other states with similar sandboxes. Simply put, it will allow Arizona sandbox participants to take advantage of the other sandboxes so long as similar benefits are extended to the participants of those other sandboxes. Attorney General Mark Brnovich stated in a press release:
"The idea of a regulatory fintech sandbox is not new, and while it's being discussed at the federal level, Congress is moving at a glacial pace. Arizona has always been a state for big ideas, and this is just one more place where we are trailblazing in entrepreneurship and innovation,"
He added: "I hope to see the sandbox serve as a catalyst for capital investment in Arizona and provide opportunities for Arizona businesses and consumers to thrive."
Key Aspects of Arizona's Regulatory Sandbox for FinTech Firms
The key takeaways include:
The Civil Division of the Office of the Arizona Attorney General will administer the sandbox.

The Sandbox is likely to go live sometime in late 2018.

The program will run through July 2028.

Once approved, sandbox participants will be granted a period of 24 months to test their innovative products and services. This period may be extended up to one year upon request. Although, such extensions are likely to be exceptions rather than the norm.

The Office of the Attorney General will determine the application fees.

All applicants are required to provide detailed information about their products and services.

All sandbox participants must offer products and/or services targeted at Arizona consumers.
A Blockchain Revolution in the Making
Rather than coming off as just an arbitrarily passed law, this latest move by Governor Ducey is being widely viewed as yet another step by the Arizona government to project the state as a hotbed for FinTech innovation.
The state has been working on a slew of reforms to make it easy for FinTech companies to go about their business unhindered by regulatory roadblocks. Among other perks, the changes in policy – some already executed and some impending – is expected to boost its still-nascent but fast expanding homegrown blockchain and crypto industry.
In one such move, the state is making it legal for citizens to pay their taxes in bitcoin.
In another move with potentially far-reaching consequences, a proposed law that aims to offer institutionalized protection to operators of blockchain network nodes is inching closer towards the final approval. The bill HB2602, submitted to the House of Representatives on Feb 6, 2018, is crafted such that it would prohibit towns, cities, and countries from imposing unwarranted restrictions on the running of blockchain nodes in a residence.
Representative Jeff Weninger, the man behind the bill, claims that HB2602 is an important step towards ensuring that no regulatory stumbling block stands in the way of Arizona emerging as a blockchain hub.