ARK Investment Submits Bitcoin Exchange-Traded Fund (ETF) Proposal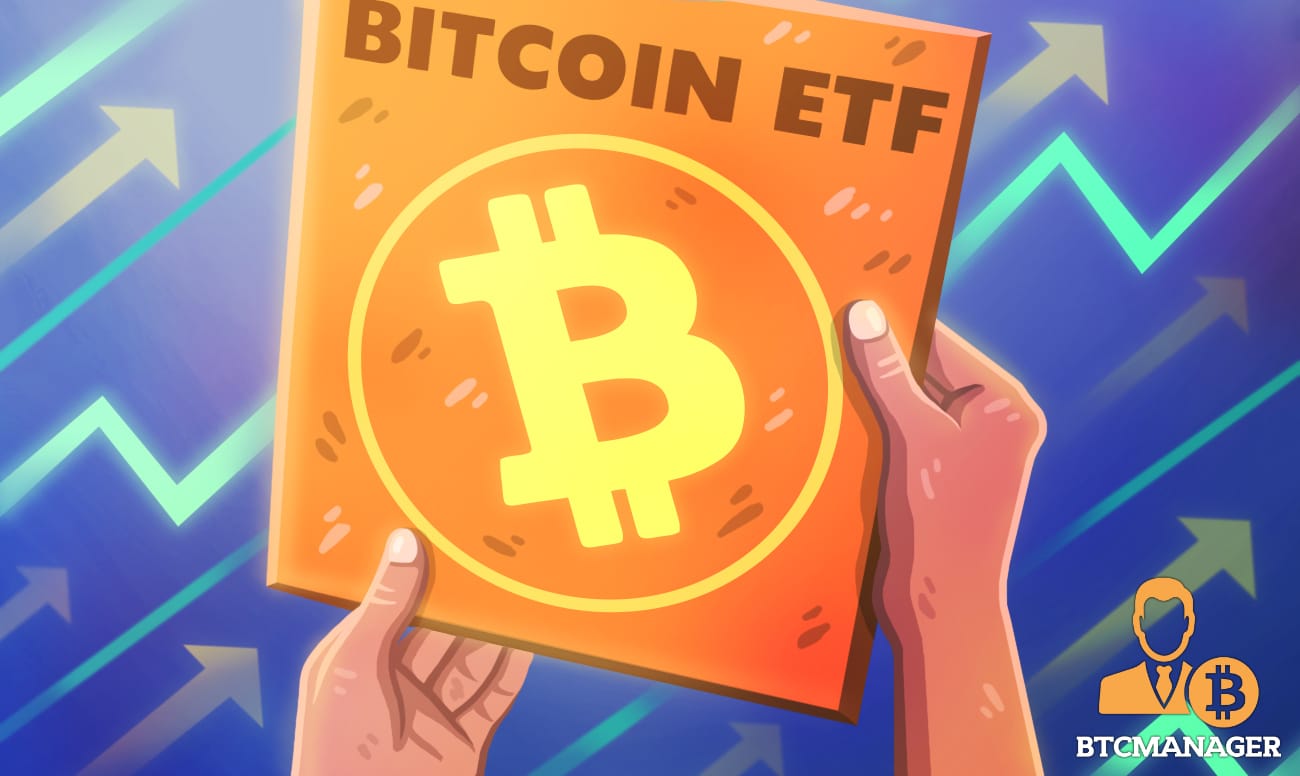 ARK Investment has joined the unlimited list of American businesses looking to roll out a bitcoin (BTC) exchange-traded fund. The firm submitted its ARK 21Shares Bitcoin ETF filing to the United States Securities and Exchange Commission (SEC) for approval on June 28, 2021.
ARKB Bitcoin ETF 
ARK Invest, a global asset management firm that specializes in thematic investing in disruptive technologies, has filed for a bitcoin exchange-traded fund with the United States Securities and Exchange Commission (SEC).
As stated in its Form S-1 filing with the regulator, ARK is collaborating with 21Shares to roll out the bitcoin ETF, which will trade on the Cboe BZX Exchange, Inc. The fund's primary objective is to track the performance of bitcoin (BTC) and if it gets approved by the regulator, it would trade under the ticker symbol "ARKB."
Unlike buying bitcoin on cryptocurrency exchanges, where an investor is responsible for safeguarding the login credentials to their wallet, ETF investors do not need to hold the physical bitcoin. As such, it significantly lowers the barrier to entry.
The prospectus reads:
"The Trust provides direct exposure to bitcoin, and the shares of the Trust are valued daily on the Index. The Trust provides investors with the opportunity to access the market for bitcoin through a traditional brokerage account without the potential barriers to entry or risks involved with holding or transferring bitcoin directly or acquiring it from a bitcoin spot market."
ARK Aims to Break the Bitcoin ETF Barrier 
What's more, ARK has made it clear that it has chosen Coinbase Custody Trust Company as its bitcoin custodian. 
In the risk factors section of the filing, ARK outlined the risks associated with bitcoin investments.
"The Bitcoin network has a limited history relative to traditional commodities and currencies, and there is no assurance that use or acceptance of bitcoin will continue to grow. A contraction in use or adoption of bitcoin may result in increased volatility or a reduction in the price of bitcoin, which would likely have an adverse impact on the value of the shares," declared ARK.
Founded in 2014 by Cathie Wood, ARK Invest has experienced steady growth over the years, and its Asset under management now stands above $52 billion.
Though more and more institutional investors are now warming up to bitcoin and other cryptocurrencies, Wood remains one of the ardent fans of the super volatile digital asset class.
Unlike Canada and some other crypto-friendly jurisdictions, no company has so far been able to scale the SEC's ETF hurdle, despite a plethora of filings and whether Cathie Wood's ARK Invest will break the U.S. bitcoin ETF jinx remains to be seen.
At press time, the bitcoin (BTC) price is hovering around $34,816, according to CoinMarketCap.