Bakkt and Galaxy Digital Join Forces to Cater to Institutional Bitcoin Demand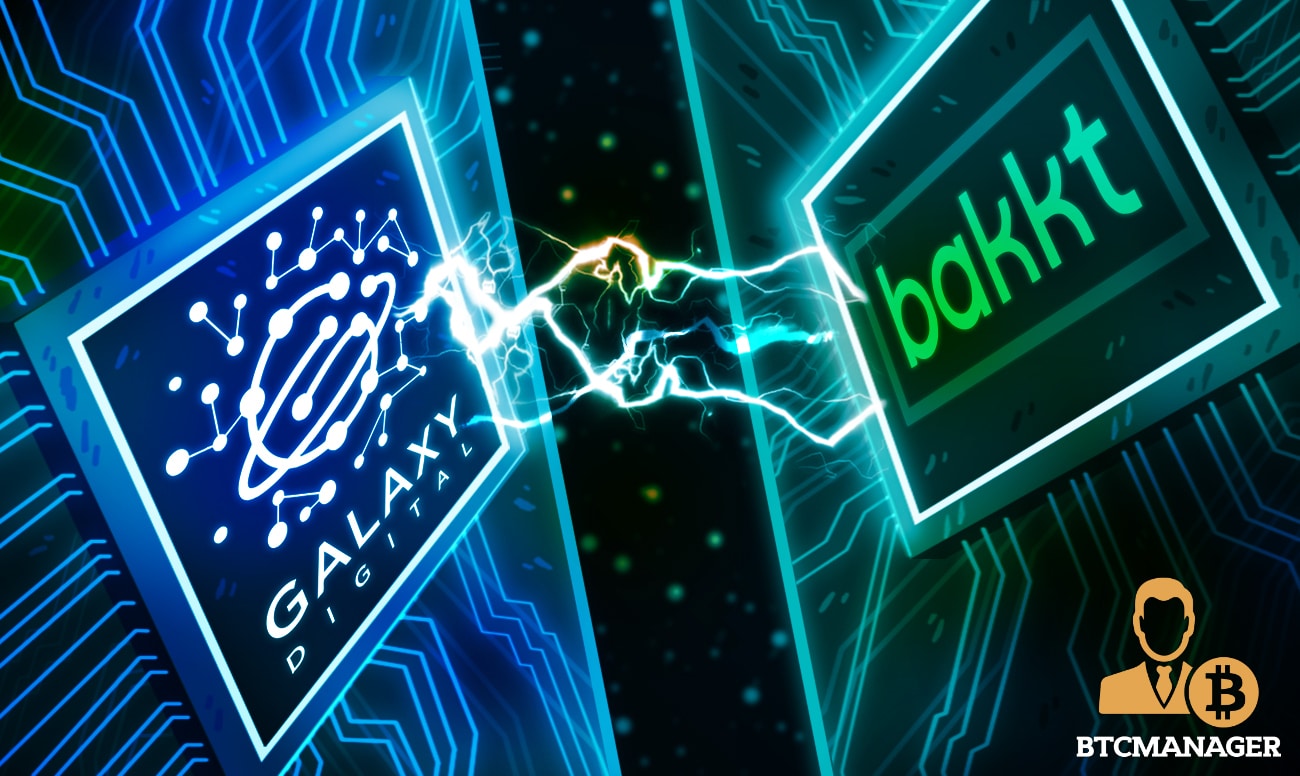 According to a press release issued on June 10, 2020, Bitcoin (BTC) trading platform Bakkt has joined forces with digital asset investment management firm Galaxy Digital to offer secure and efficient means of buying, selling, and storing the premier cryptocurrency for asset managers and institutional investors.
Heavyweights Ally to Cater to Demand for Bitcoin
In a bid to better satiate the institutional appetite for Bitcoin-related services, Galaxy Digital and Bakkt have unveiled a new service for asset managers looking to buy, store, and build positions in BTC.
According to the press release, Bakkt Warehouse – a qualified custodian of Bitcoin regulated by the New York Department of Financial Services (NYDFS) – will provide Bitcoin custody services for clients. Similarly, Galaxy Digital's affiliate – Galaxy Digital Trading – will provide clients with cryptocurrency market access and trading capabilities.
The high-profile collaboration between two of the largest and most influential companies in the crypto industry provides asset managers the best-in-class efficiency through the entire process of onboarding, trade execution, and storage of their digital assets.
Institutional Investors Make Room for Crypto Assets
The rapid rise in the number of services catering to the institutional demand for cryptocurrencies should hardly come as a surprise. An increasing number of regulators across the world are warming up to the emerging asset class, as can be inferred from recent series of developments.
Commenting on the development, John Conneely, Head of Custody Business Development, Bakkt, noted:
"Alongside our adoption of safekeeping requirements that are unique to the digital asset class and its infrastructure, the Bakkt Warehouse uses the same best-in-class, trusted enterprise security framework that protects ICE's dozen exchanges around the world, including the New York Stock Exchange. As one of the largest trading operations in the digital asset space, Galaxy Digital's execution expertise and Bakkt's custody solution are highly complementary."
Similar sentiments were echoed by Tim Plakas, who said the partnership was designed after observing the "uptick in demand" the two companies have received from traditional asset managers seeking access to physical Bitcoin.
Plakas said:
"These funds expect the same caliber of market knowledge and trade execution expertise in BTC as they would expect from any established traditional finance desk, and Galaxy provides that, while Bakkt delivers the high level of regulatory-compliant security required for storing digital assets. Together, Galaxy Digital and Bakkt offer a safe, efficient, and well-regulated route into physical bitcoin access, one that has been already proven successful in the macro hedge fund space."
As reported by BTCManager earlier in the day, a survey undertaken by Fidelity Investments found that an increasing number of institutional investors are willing to increase their exposure to cryptocurrencies such as Bitcoin and Ether (ETH).