Balaji Srinivasan Resigns as CTO of Coinbase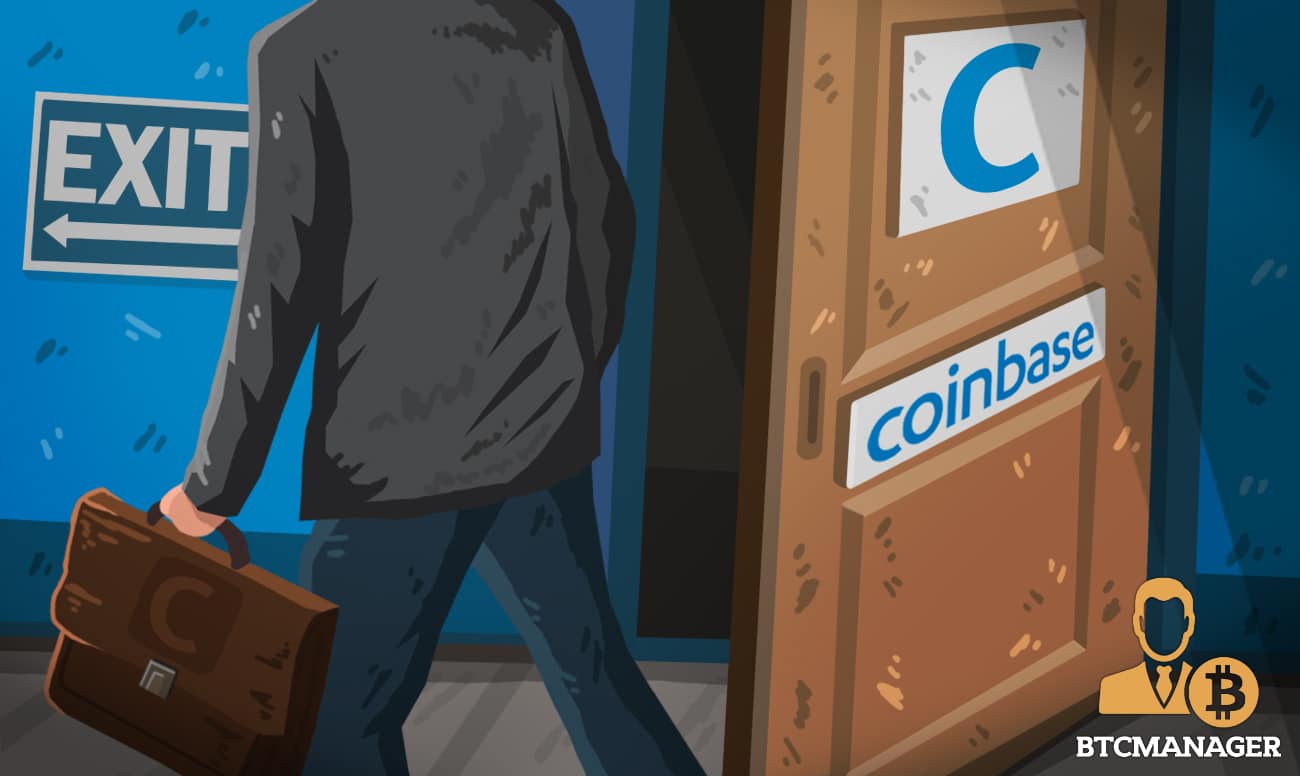 Balaji Srinivasan announced he has quit his role as the CTO of Coinbase on his Twitter, May 3, 2019. Srinivasan will be taking some time off to familiarize himself with the development angles he has missed out on since he joined Coinbase.
Big Blow to Coinbase
In a two part tweet, Balaji Srinivasan announced his departure from USA based Coinbase and thanked Coinbase founder Brian Armstrong and the technology team he was working with over the past year. Srinivasan was instrumental in guiding the listing spree Coinbase went on in 2018.
2/2 Coinbase was fun and it was energizing working with so many great people. I'll be taking a bit of time off to get back in shape — and up to speed on everything happening while I was heads down. More soon!

— Balaji Srinivasan (@balajis) May 4, 2019
Srinivasan is the founder of Earn, Counsyl, and Teleport; as the CEO of Earn, he integrated his platform onto Coinbase by selling it to them for $100 million and joining on as the CTO. The acquisition of Earn helped Coinbase structure a team to build real world applications for crypto, and improve their product offerings. He was essential to Coinbase expanding to new countries including India and South Korea.
Srinivasan's previous company, Counsyl, is a genetic screening and diagnostics company that was sold to Myriad Genetics for $375 million in 2018. As a serial entrepreneur and established developer, his appointment at Coinbase was widely approved of by the various stakeholders in the ecosystem. On Twitter, he has developed a reputation as an insightful yet down-to-earth person.
His VC investments include the J.P. Morgan backed Axoni and various biotechnology and healthcare startups on behalf of Andreessen Horowitz.
New Horizons
From lecturing at Stanford to being appointed a GP at Andreessen Horowitz, Srinivasan has a number of high profile gigs under his belt and has gathered expertise in the business side and the development side of running a company.
When the recent Neutrino issue went down with Coinbase, Brian Armstrong was on the receiving end of the flak. Having resigned hardly two months after the controversial acquisition took place, it is possible a disagreement over the acquisition or how the aftermath of it was handled contributed to Srinivasan's exit from Coinbase.
Coinbase didn't have a CTO before Srinivasan joined so it isn't clear if they will be looking for a replacement or closing that position down after his departure. Coinbase has been one of the most influential crypto entities for the last five years; the exit of Srinivasan may leave a sour taste in the mouths of some, but is unlikely to negatively impact the company.