The Bank of England Picks Accenture to Build Its Innovative Payments System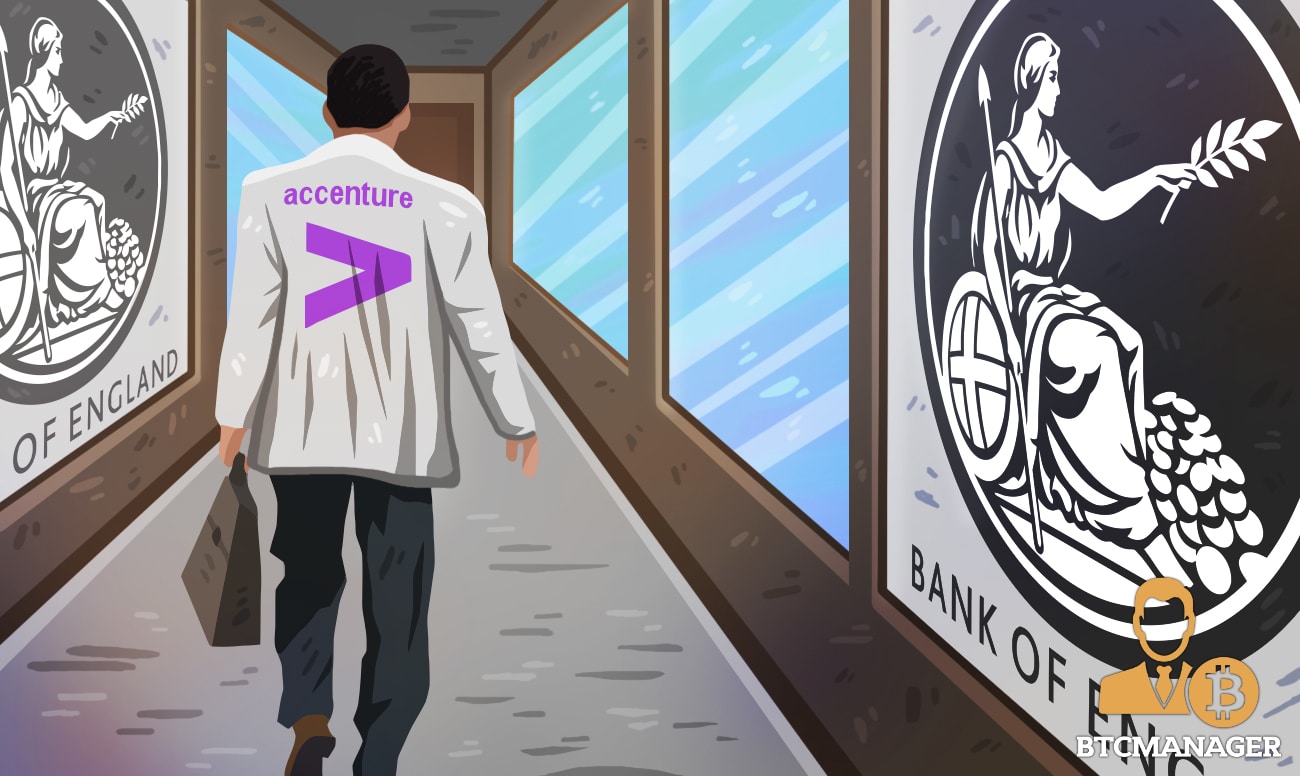 The Bank of England (BofE) has announced that it has chosen Accenture for the renewal and revamping of the nation's Real Time Gross Settlement (RTGS) system which processes a massive GBP 685 billion daily. The BofE says the project is aimed at making the RTGS more resilient and accessible, while also keeping the UK at the frontline of payments innovation, according to a press release on July 30, 2020.
BofE Revamps Its Payments System
At a time when a good number of apex banks around the world are increasingly pointing their searchlights into the idea of central bank digital currencies (CBDC) powered by distributed ledger technology (DLT), the Bank of England is doing its best to remain at the forefront of payments innovation.
As reported by BTCManager, the  Bank of England is still deliberating on the possibility of rolling out a digital pound sterling and governor of the central bank, Andrew Bailey has made it clear that the UK could have its own CBDC in a few years time.
However, while the BofE is still weighing the pros and cons of a digital pound, authorities have joined forces with Accenture – a  firm that has been doing great works with blockchain technology and is currently involved in various CBDC pilots –  to renew the country's existing payments solution dubbed Real Time Gross Settlement (RTGS) system.
Strengthening the RTGS 
As stated in its press release, the RTGS is a critical infrastructure in the UK's payments ecosystem as it handles billions of pounds worth of transactions on a daily basis. Against that backdrop, the BofE is determined to renew the system to make it more resilient, accessible and increase its interoperability. If all goes as planned, the renewed RTGS system will go live in 2022.
Commencing on the development, Victoria Cleland, Executive Director for Banking, Payments, and Innovation at the Bank of England described the RTGS renewal project as a significant milestone in the UK's payments industry, as it will support the growth of innovation in the nation.
In her words:
"I look forward to working with Accenture, and with the industry, to develop and deliver a system that is fit for the future, supporting continued innovation in the UK and global payments. The renewed RTGS service will be designed not only to benefit UK residents who make payments but to keep the nation at the leading edge of payments innovation."