Bankera and the Future of Blockchain Banking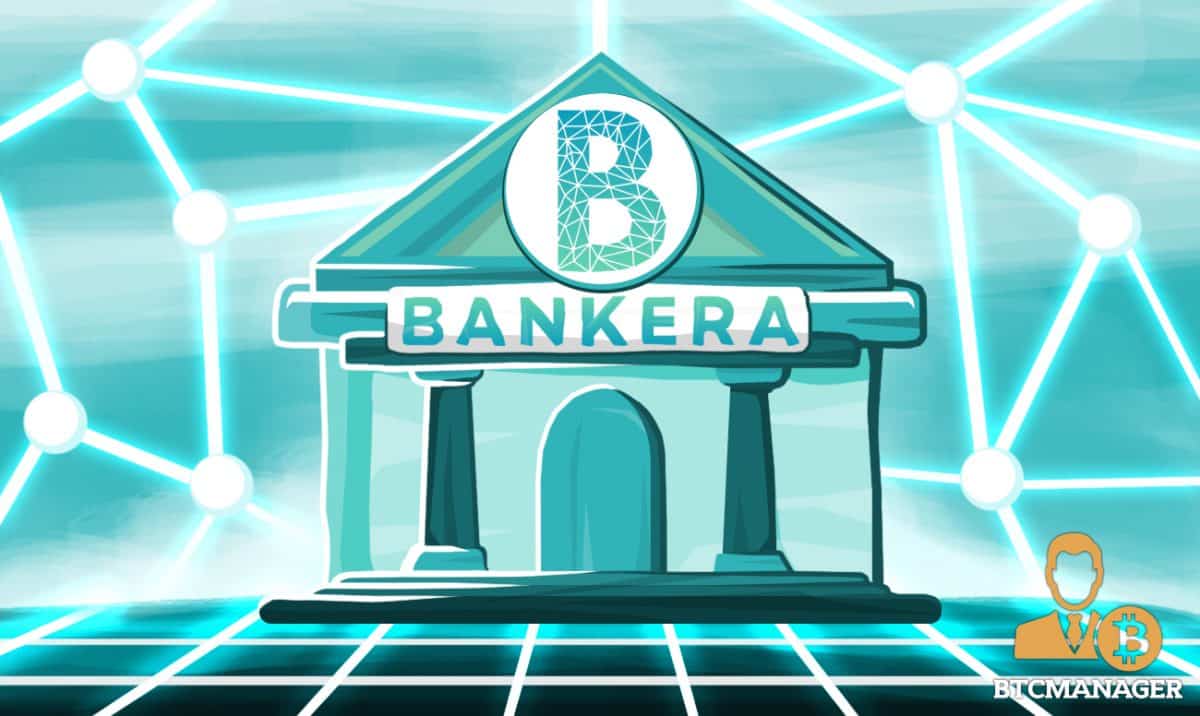 Bankera, a new operational division of SpectroCoin, is creating a new banking platform for the blockchain age. The company plans to build a platform that is both cryptocurrency focused and provides a strong bridge between the traditional financial world and the impending blockchain revolution.
Powered by Ethereum, the company is launching its own token called BNK, or Banker. Holders of the token will be entitled to a weekly revenue share payout program. Bankera will offer payment cards, loans, funds transfer, payment accounts, IBAN accounts, and cross-border payment services.
The Problem: Traditional Banks cannot Keep up with Blockchain
In today's financial world, traditional banks and cryptocurrency are like oil and water; they simply do not, and can not mix. A lot of this has to do with the way banks are structured, and how their investments are divided.
Traditional banks cannot hold cryptocurrency, nor provide interest payments on deposits of it, or accept it as collateral for a loan. Bankera plans to solve all of these problems with their innovative solution that is designed for both the future and today.
The Solution: A New Bank Built for a Blockchain Future
Bankera is a new operational arm of SpectroCoin, which is already a well-established cryptocurrency exchange and crypto backed payment card provider. At present, they have more than 460,000 subscribers and have issued more than 64,000 payment cards. They have a daily average volume of more than half a million Euros and employ over 50 people.
Bankera will act as a new part of SpectroCoin, offering all of the same services in addition to many new ones. As such, Bankera will hit the ground running, and according to their whitepaper, will be profitable on day one.
The company also intends to make innovative use of Ethereum smart contracts through their revenue share program. Owners of Banker (BNK) tokens will be entitled to a weekly disbursement of 20 percent of Bankera and SpectroCoin's net transaction revenue.
According to the official Bankera page, "If Bankera generates a net transactional revenue of 10,000,000 EUR in a week, if there are 50,000,000,000 BNK tokens available in total and you have 1,000,000 BNK, you will receive cryptocurrency in a value of around 40 EUR."
This revenue sharing idea is quite a bit like how a traditional stock would receive dividend payments. However, whereas dividend payments are given out once every one to three months, Bankera revenue share payouts are already being paid out since the beginning of the pre-ICO. Users simply need to create a SpectroCoin account and their payout will be in ether. This kind of revenue sharing scheme could prove to be quite beneficial to those who hold a significant amount of tokens. Especially if the company continues to grow and take on more business.
The public ICO for Bankera will begin on November 27, 2017. There are no minimums to participate in the ICO. The ICO price for Banker tokens will be on a sliding scale from 0.017 to 0.024 EUR each. The price goes up as more tokens are issued or sold.
The company states that in total, the maximum hard cap of tokens available by the end of the ICO will be an impressive 10,000,000,000. The white paper also notes that an SCO, or second coin offering, may occur much later, will make another 750 million tokens available to the public.
Token Allocation
Tokens will be divided up into several categories. Ten percent were given out during the pre-ICO (which has already concluded), 30 percent will be for ICO participants, and another 30 percent will be available for the SCO.
For the company itself, they will be keeping 25 percent to fund their company, and a final five percent will be allotted to advisors of the company.
The Team
The team behind Bankera and Spectrocoin represent some of the brightest minds in both the blockchain and financial space.
The company is led by CEO Vytautas Karalevičius, who holds a Ph.D. in cryptocurrencies from Ku Leuven University in Belgium.
CCO Mantas Mockevičius, who holds a Masters degree in finance and a Bachelors in economics, comes from a background in managing operations and legal compliance for digital money exchanges.
The company's chief technical officer, or CTO, Justas Dobiliauskas is a Masters degree holder in the field of information systems security. He is a highly experienced financial software developer for enterprise-grade applications. He is also an expert in P2P, or peer-to-peer, technology.
A Bold Plan Coming into Focus
SpectroCoin's efforts in their new Bankera venture are bold, to say the least. If what they are proposing comes true, and their vision for a blockchain based banking future comes true, it could greatly change the financial landscape for the future.
While they may be facing some competition on blockchain-backed loans front from companies like SALT and Celsius Network, their product is different enough that they can safely differentiate themselves from the competition. Additionally, their products are tightly focused on the European Union (at least at launch), whereas SALT is laser-focused on the US market. Bankera could get a huge head start in Europe before any competition even has a chance to enter the space.
More information about Bankera and SpectroCoin can be found on their official web pages, and their whitepaper is currently available for download here.