Betting platform names candidates for next big crypto bankruptcy in 2023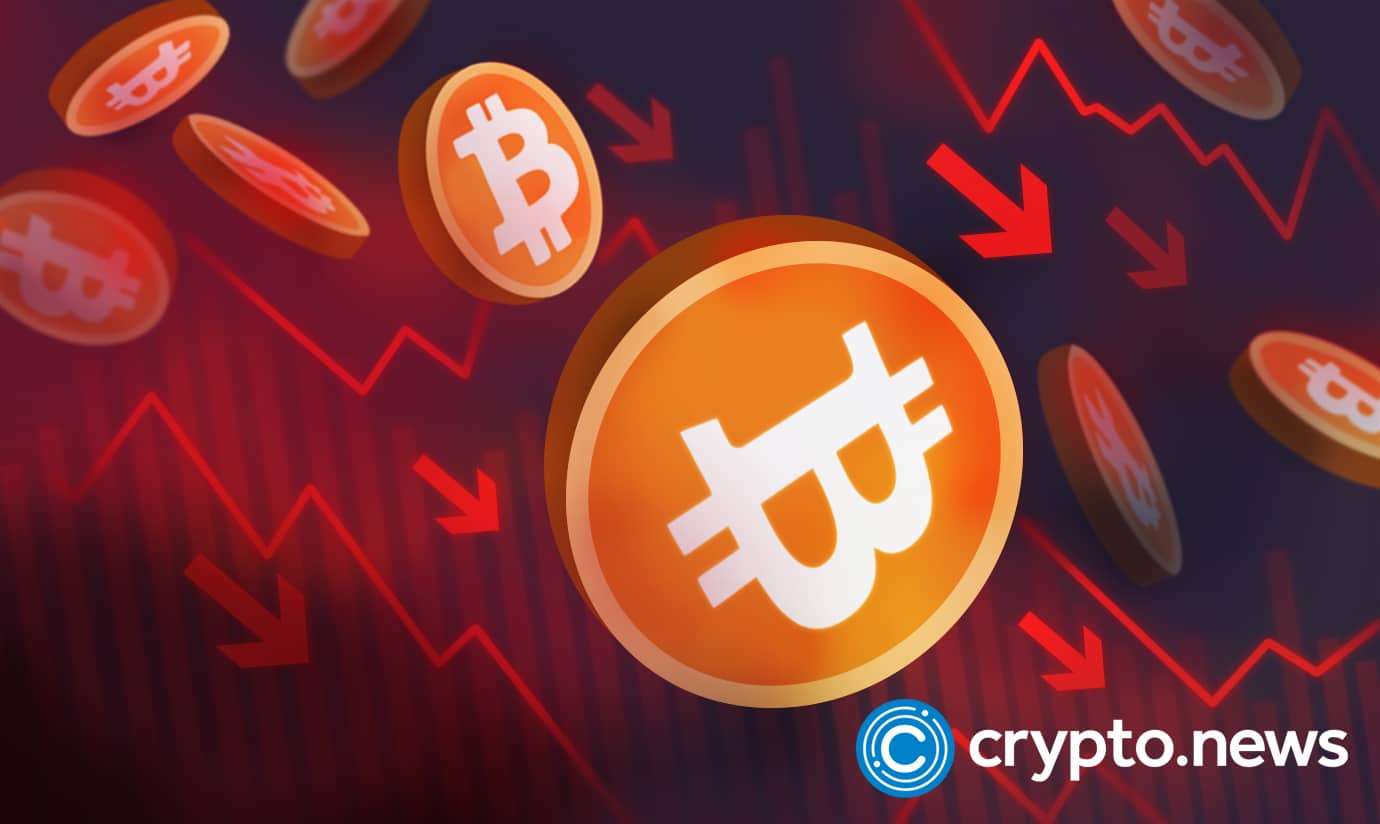 As the financial year 2022 comes to a close, some big names in the crypto industry have involuntarily bowed out of the markets. Following FTX's unexpected fall, a betting site, Vegas Odds, has introduced betting options for the next cryptocurrency services provider to go bankrupt.
Which companies are expected to go bankrupt?
As per VegasOdd's betting options, KuCoin, eToro, and Crypto.com have the highest chance for bankruptcy, with +350, +275, and +200, respectively. Coinbase has the lowest risk of going bankrupt, with over +2500 VegasOdd. Binance carries a +2000 odd, and Kraken is just above it with +1500.
Coinbase Global Inc., like the rest of the cryptocurrency market, is having a tough time. The US crypto exchange just mentioned the B-word in a regulatory filing, reminding its customers of how bad things could get for them if Coinbase ever gets seriously distressed.
Despite a drop in digital asset prices following the collapse of FTX, CEO Changpeng Zhao claimed Binance has witnessed a minor increase in withdrawals and is operating normally.
On a live "ask me anything" session on Twitter, CZ stated that there had been "no news of big withdrawals" from a handful of "cold" cryptocurrency wallets that the firm disclosed in the aftermath of FTX's bankruptcy.
Crypto startups that went down in 2022
The prices of some major cryptocurrencies have declined sharply, resulting in a considerable profit loss for crypto businesses. The biggest losers are crypto lending and trading platforms, like Voyager, Three Arrows Capital, and Celsius, who dumbfounded the crypto community by declaring bankruptcy earlier this year. An even bigger shock occurred when crypto exchange FTX filed for chapter 11 bankruptcy in November.
After FTX took a trip down the markets, everything somehow went up in flames. One company with deep ties to the crypto exchange, BlockFI, filed for bankruptcy a fortnight after the latter announced bankruptcy. BlockFi openly revealed the number of clients it had, around 450,000, and asked a bankruptcy court to allow the users to withdraw funds. The startup reportedly plans to battle FTX's founder Sam-Bankman Fried over his Robinhood shares.
We can't also forget the carnage Luna, Terraform labs and Do Kwon brought to the markets. After the collapse of TerraUSD, crypto lender Three Arrows Capital took a fall, taking with it above $40B worth of investors' money. South Korea's police have issued arrest warrants for 3AC's founders, who have fled overseas and are reportedly 'uncooperative.'