Binance Partners with Alchemy Pay to Streamline Payments Through Binance Pay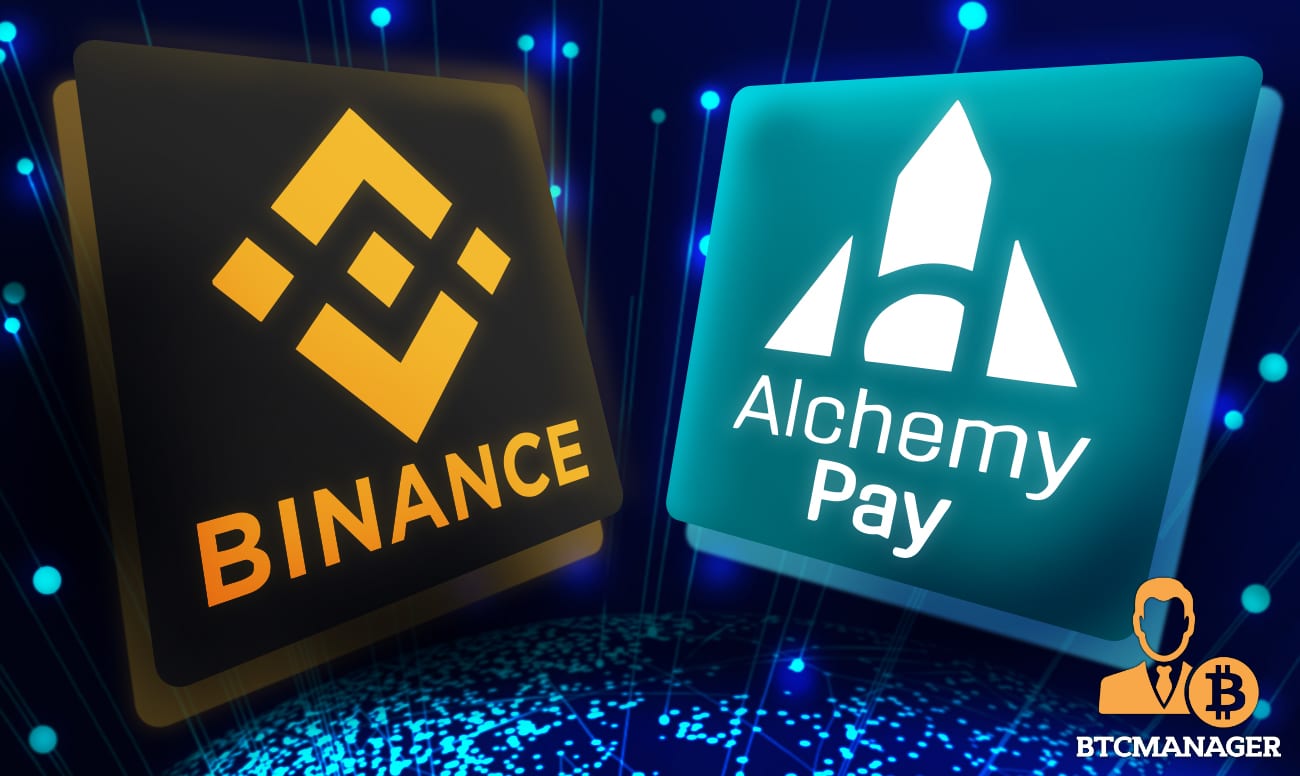 Binance exchange has partnered with Alchemy Pay, a hybrid payment solution, to develop a bridge between fiat and crypto via the Binance Pay wallet. The merger seeks to drive merchant transactions and peer-to-peer payments for users worldwide. Furthermore, merchants and users will have access to 40 cryptocurrencies meant for transactional purposes across 18 countries where Alchemy Pay operates.
What Next?
Merchants can receive crypto-fiat payments from Alchemy's partners, including entities such as Shopify, QFPay, Arcadier, and Singapore's Ce La Vi. 
According to the CEO of Alchemy Pay, John Tan, the integration with Binance is a significant and practical milestone towards establishing a link between crypto and fiat worlds. 
The global goal of crypto mass adoption is slowly taking charge across many regions in the world. By collaborating with Binance, users can enjoy borderless and secure crypto payments through the Binance Pay wallet. Consequently, Binance Pay users can quickly pay for goods and services provided by Alchemy's network of merchants. 
All transactional payments made will not incur any handling fees as implemented by the Binance Pay wallet. Unlike the traditional payment system, which takes extended periods to complete transactions, the new partnership by Alchemy and Binance will enable speedy transactional processes for millions of merchants and users. 
A Positive Move For Binance
The world's largest exchange has been facing numerous oppositions and scrutiny, particularly from regulators. On June 28th, 2021, UK's Financial Conduct Authority (FCA) banned Binance from rendering any service within the country. Days later, the exchange platform also gradually ended its futures and derivatives products for European users. 
This action affected regions like Italy, Netherlands, and Germany, which can not register any derivatives or futures trading accounts. Binance also ceased supporting crypto margin trading associated with the Sterling, Australian dollar, and Euro. Therefore, partnering with Alchemy Pay is a positive step for the Binance exchange after a hectic series of backlash from global regulators.
Binance Steps up on Its Compliance Measures
Following several bans and restrictions from various countries, Binance plans to review its compliance status and ensure it runs as a fully compliant entity. Going by Changpeng Zhao's sentiments, Binance is always focused on boosting the freedom of money without compromising security and compliance. 
Improving compliance will ultimately make the exchange platform modify its business models and adhere to tighter controls provided by regulatory bodies. The exchange platform was launched in 2017, and at present, users can access about 322 digital coins and 1171 trading pairs from Binance.