Binance Burns Almost $400 Million Worth of BNB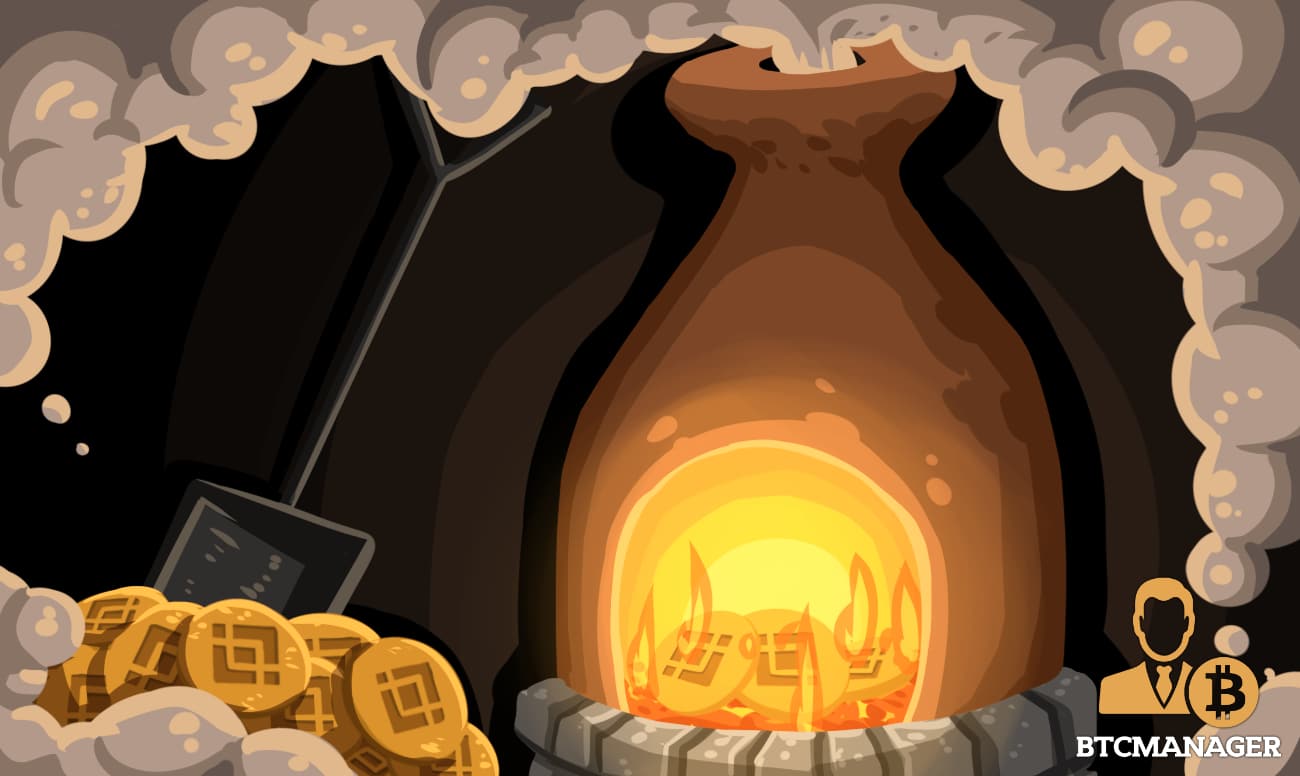 Crypto exchange Binance has burnt a considerable amount of its native token BNB under its 16th quarterly burn event. The world's largest crypto exchange by trading volume burnt about 1.3 million  BNB tokens worth around $393 million. 
Total Supply of BNB
The event saw a reduction by 33% in the amount of the tokens being burnt from the last one. The previous quarterly burn was in April, whereby the exchange ignited BNB tokens worth over $600 million. The previous burn is one of the biggest burns in BNB's history in terms of fiat value.
Although the volume of tokens being burnt was not much, the high price of the BNB token made the burn value tremendous.
The price of the native Binance token was trading at $540 during the 15th quarterly BNB burn. Several people assume the one-third decline in value could be because of the declining profits.
The 16th quarterly burn saw the total supply of BNB reducing from 169,432,937 BNB to about 168,136,210 BNB. The recent quarterly burn function unlocked about 16 million more BNB assigned to the teams and is now being moved to their addresses.
The Popular Occurrence
The Binance burn is when the exchange buys BNB with its profits and then eliminates this BNB to create a supply crunch.  The event occurs quarterly, and it is highly anticipated in the Binance community.
The event by Binance has been confirmed to be bullish for the native Binance Coin. However, the recent event did not increase the price for the BNB since it continued trading around the $300 value. The quarterly event will continue until Binance has burned 100,000,000 BNB.
Fourth-Largest Cryptocurrency
Binance, the fourth-largest cryptocurrency by market cap, is down 56% from its ATH of $690. It is currently trying to hold up around $300. BNB is one of the biggest gainers since it is still up an impressive 700% since the year began. It has risen from being a utility token on Binance to the top four cryptos.
Coin burning is a mechanism whereby digital currency miners and developers can eliminate tokens or coins from circulation.
The tokens are usually sent to a cryptocurrency wallet to which no one has access. In May 2021, Ethereum co-founder Vitalik Buterin also burned 90% of his SHIB – over 410 billion SHIB worth over $7bn on the day of transfer – gifted to him by the Shiba Inu developers.