Binance CEO criticizes Sam Bankman Fried's actions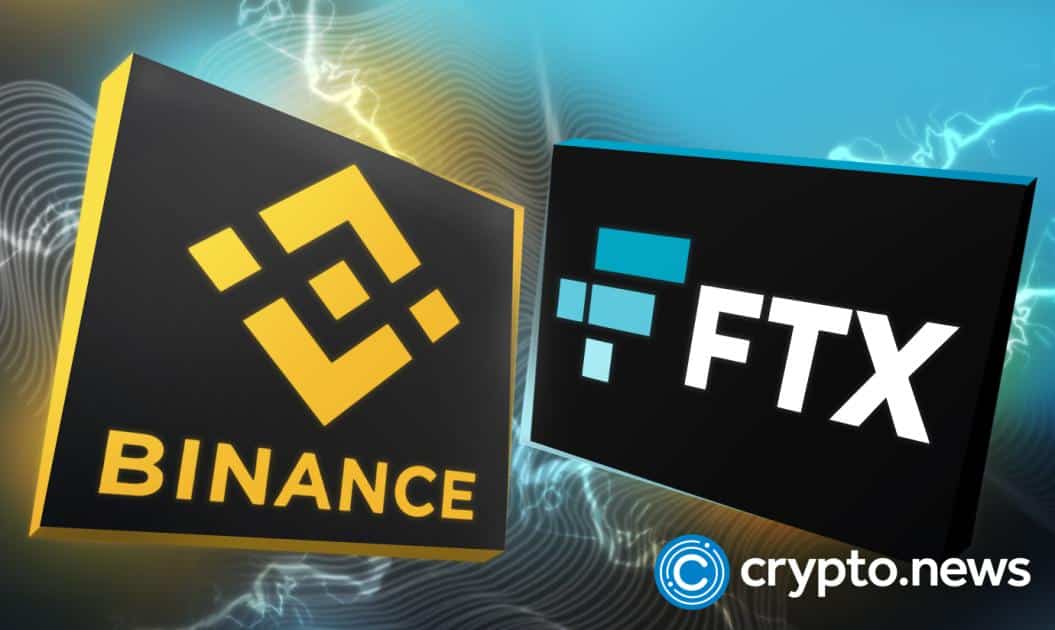 The CEO of the largest crypto exchange, Binance, blasted the actions of the previous leader of the defunct exchange FTX and the opinions of economist Nouriel Roubini on the FTX matter.
Interview with Changpeng Zhao of Binance
During his Thursday appearance at the Milken Institute's Middle East and Africa Summit, Changpeng Zhao, often known by his stage name "CZ," was asked to comment on a tweet made by Sam Bankman-Fried that referred to a "sparring partner," who was primarily assumed to be CZ.
"He's losing attention when he tweets about a sparring partner, his house is on fire, and all of this is happening. We would have sold those FTT tokens long ago if I had known this issue in FTX existed," He should have been working on other things on that day when he tweeted. He shouldn't be tweeting."

CZ admitted to CNBC's Dan Murphy.
Zhao also provided further information regarding Binance's decision to withdraw from an agreement to save competing exchange FTX on November 9.
"Let me be crystal clear: [Bankman-Fried] approached me. He was in a bad situation when he came to me. So certainly quite a few individuals rejected the offer before to us."

Zhao remarked Thursday.
"We quickly saw far more serious issues [at FTX] than we had anticipated."

He continued,
Zhao said that he would leave it to others to decide whether or not the former FTX CEO was guilty of a crime but added that he "[knew] there have been lies and there has been misuse of people's funds," which he termed as "fraud."
Zhao expressed his dismay at learning of Bankman-behavior Fried's in a separate interview with CNBC's "Squawk Box Thursday."
"He was lying to everyone. Until a week ago, I had no idea that he had lied to everyone."

Zhao added,
CNBC contacted FTX and Bankman-Fried for a response or comments, but thus, an answer has yet to be received.
Economist Nouriel Roubini's comments
During the discussion, economist Nouriel Roubini was also brought up after he labeled Changpeng Zhao as one of the "seven Cs of crypto"—an unpleasant list that included "concealed, crooked, crooks, criminals, con men, circus barkers."
At an Abu Dhabi Finance Week event on Wednesday, Roubini called crypto and some of its prominent participants an "environment that is utterly rotten."
Zhao replied straightforwardly to the criticism: "We don't care," he told CNBC on Thursday.
He implied that Roubini was "extremely disrespectful" and "doesn't know the local custom," adding that "such people will often stay poor." "Negative energy doesn't go far in life", he continued.
When reached by CNBC via his website, Roubini did not respond immediately to a request for comment.
Binance CEO: "crypto will be OK."
The CEO had a busy week of speaking engagements. On Wednesday, he predicted that cryptos "would be fine" after announcing plans for a rehabilitation fund for those who experience difficulty in the sector.
Speaking from Abu Dhabi, Zhao also stated:
"We want the powerful industry players today to defend the decent industry players who could merely be damaged temporarily."
This week has seen much attention focused on cryptocurrency as FTX filed for bankruptcy on Friday, and the price of bitcoin fell below $17,000 for the first time since 2020.
The incidents have sparked worries that the "crypto contagion" would bring down other well-known brands in the sector, such Crypto.com. The site was "operating as usual," according to the company's CEO, who rejected the allegations.
In the short term, there will be a lot of suffering, but in the long run, it will speed up our efforts to improve the health of this industry, Zhao remarked.