Binance Chief Reports Potential Fiat-to-Crypto Exchange in Argentina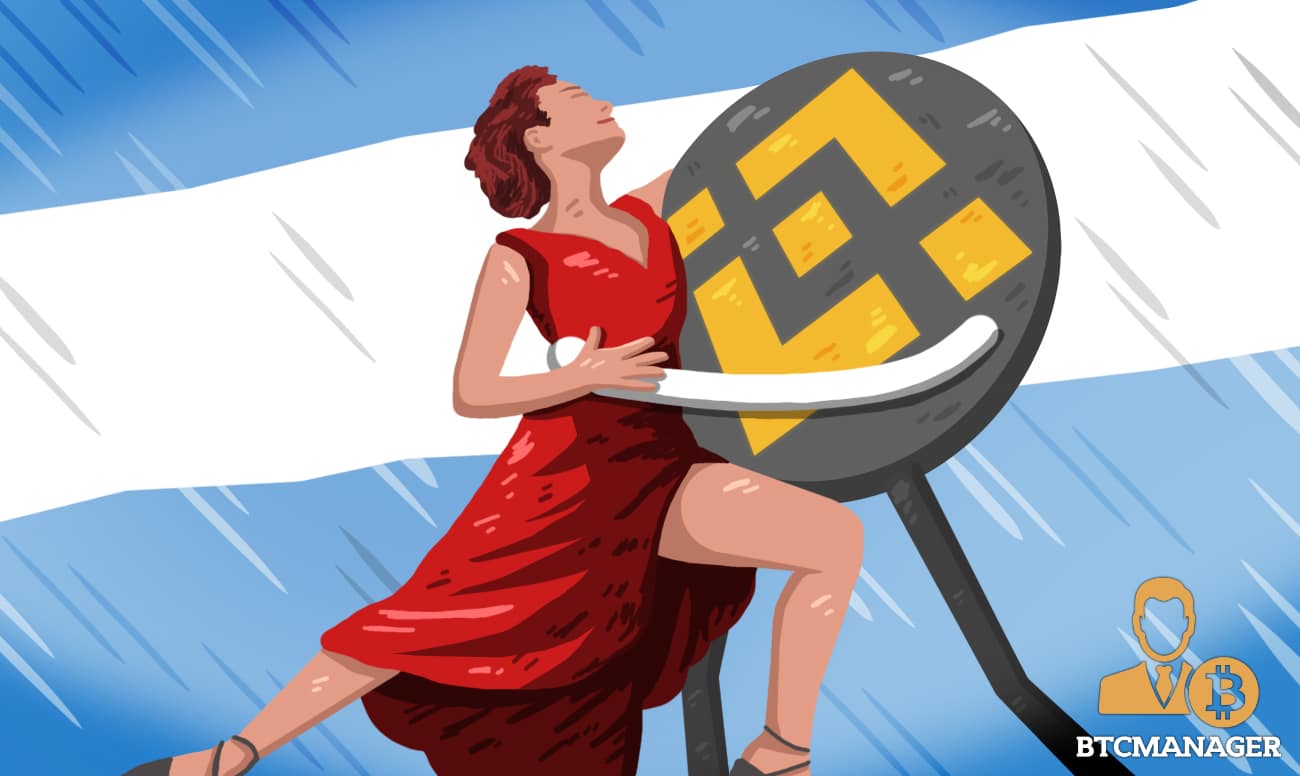 Binance CEO Changpeng Zhao responded to a report regarding Binance Lab's agreement with Argentina to co-invest in blockchain-based projects that his company supports. He hinted at the possibility of launching a fiat-to-crypto project in the crypto-friendly South American country.
Fully Embracing Cryptocurrencies 
The CEO of the leading cryptocurrency exchange by trade volumes Changpeng Zhao (CZ) revealed his company's intentions via Binance's official Twitter handle on March 9, 2109, in response to a recently published article regarding the agreement between Binance Labs and Argentina.
Argentina Government Matches 1:1 Binance Investments for Blockchain Projects @cz_binance @Binance #bitcoin #argentina https://t.co/RLxni2nvyn pic.twitter.com/3IzWgmssJO

— CoinSpice (@CoinSpice) March 6, 2019
The South American country has fully embraced cryptocurrencies, and the decision by Binance can only be an idea whose time has come.
According to the company's official blog post, Argentina has over 260 Bitcoin-accepting merchants with at least 190 of them being in the country's capital Buenos Aries with the state having eight operational Bitcoin (BTC) ATMs. The company also said in another official blog post that it would be hosting a ten-week incubator program for startups involved in the blockchain.
Government Will Match Investments
The Argentinian government via its Ministry of Production and Labor will collaborate with Binance labs to co-invest in blockchain-based products alongside the crypto exchange.
According to the official announcement, the government will match on a one-to-one ratio any investment not exceeding $50,000 for Argentine-oriented projects backed by Binance Labs and Founders Labs, a local accelerator.
As per the report, the Ministry has agreed to fund such investments for the next four years. Commenting about the initiative, Binance Labs' Ella Zhang said this highlights Argentina's endearment to blockchain technology and added:   
"Argentina is at the forefront of blockchain adoption, and we've witnessed how it's becoming home to some very passionate blockchain communities during our trip there."
Significant Impact in South America
That the tweet announcing the possibility of creating a fiat-to-crypto exchange comes only two days after the news about the collaboration broke out maybe a stamp of approval of the blockchain technology by the Argentine authorities. This almost implies that the future exchange will be fully supported by the government, which is good news for the crypto community.
When it finally happens, the fiat-to-crypto exchange is likely to have a significant impact in the South American market and will only add to several other ongoing efforts from Binance to strengthen cryptocurrency trading in regions with weak financial infrastructure.
As BTCmanager reported last week, Argentina has planned to work with the Binance exchange to deal with the ongoing economic crisis using blockchain technology and cryptocurrencies in particular. 
The Maltese cryptocurrency exchange appears to specialize in tackling emerging markets where experts believe cryptocurrencies will take root as alternative currencies compared to the developed world.