Binance native token BNB starts 2023 with 38% price gain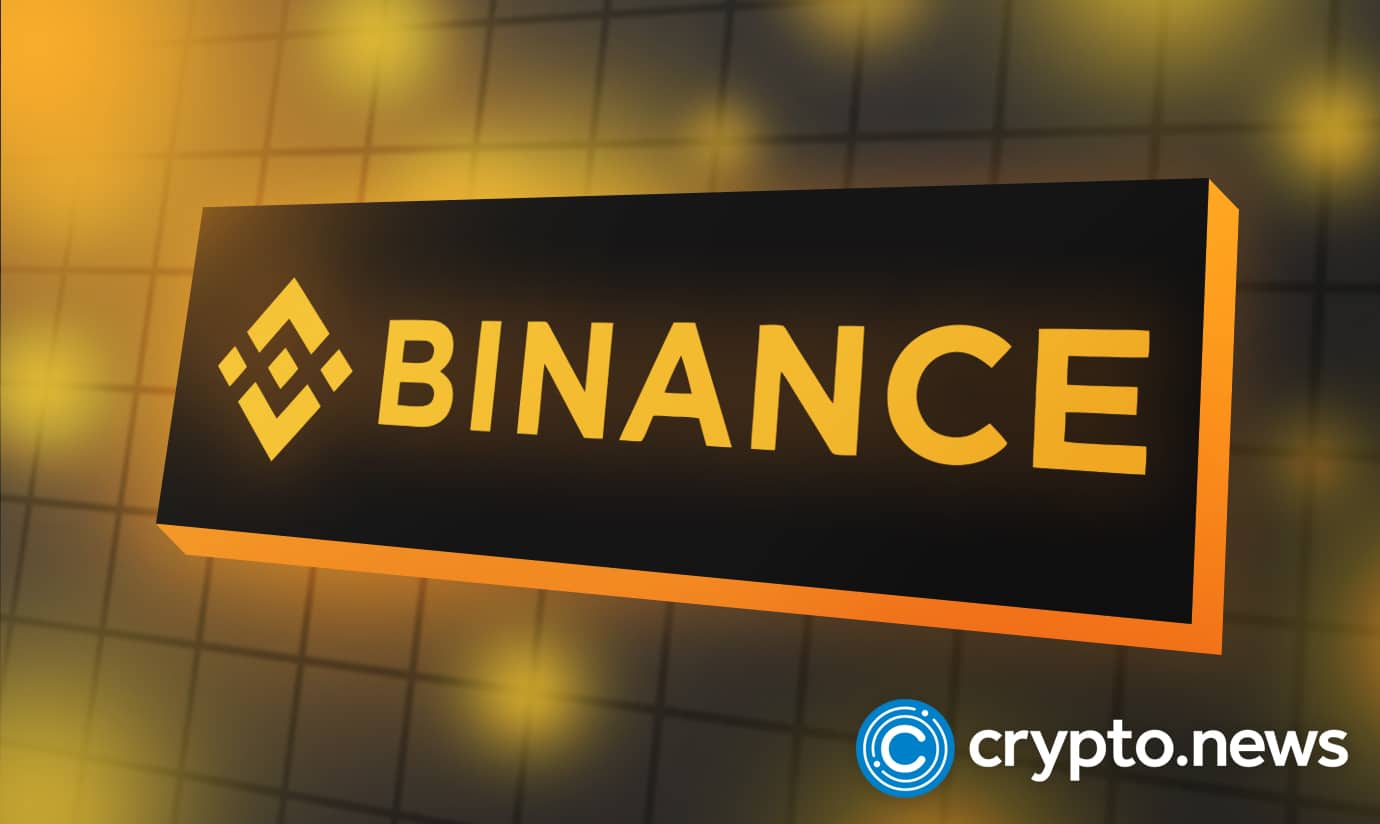 Binance's native token, BNB, has had a roaring start to the year, with its year-to-date (YTD) gains standing at over 38%. But will it last amid the USD withdrawal suspension?
On Feb. 8, BNB reached an impressive 90-day high of $337.32 before suffering a minor retracement. Trading at $330.71 with a market cap of $52.22 billion as of this writing, BNB remains one of the top-performing crypto assets. 
But Binance's current suspension of US dollar withdrawals and deposits, coupled with the ongoing controversy with Indian exchange WazirX, could mean an uncertain future for BNB. 
Will the token continue its impressive run, or will it succumb to the current market conditions? Let's find out.
Suspension of US dollar
On Feb. 6, Binance announced that it would suspend US dollar deposits and withdrawals. The company did not provide a reason for the decision but directly informed affected customers.
A company spokesperson stated that "0.01% of our monthly active users leverage USD bank transfers" and that the company is working hard to restart the service as soon as possible.
Binance US, a unit of the company regulated by the Treasury Department's Financial Crimes Enforcement Network, assured in a tweet that it is not affected by the suspension, thus making a move applicable only to non-US customers who transfer money to or from bank accounts in dollars.
Controversy with WazirX
WazirX, an Indian cryptocurrency exchange, has refuted allegations from Binance, claiming that they are false and unsubstantiated and they would seek legal recourse, according to a blog post published on Tuesday. 
In August 2022, a dispute between two exchanges was made public when the Enforcement Directorate initiated an investigation over alleged money laundering against Zanmai Labs, the parent company of WazirX.
Changpeng Zhao, CEO of Binance, took to Twitter to state that Binance does not own WazirX, though a 2019 announcement declared its acquisition of the exchange. Since then, the tussle between the two exchanges over WazirX's ownership has remained hot.
Both parties have been in private discussions to resolve the ownership issue to ensure customer funds would not be affected. 
On Jan. 26, Binance gave WazirX an ultimatum to retract what it called a "false and misleading narrative" or stop using Binance's wallets by Feb. 3.
However, Binance said it was making an exception and inviting WazirX to "work out arrangements to withdraw any remaining assets in the relevant accounts."
This solution allegedly ended worries about what would happen to customer funds if Binance and WazirX ended their collaboration. WazirX disclosed that 90% of its user assets were held in Binance wallets. 
BNB value analysis
Initially, Binance Coin (BNB) was an ERC-20 token built on the Ethereum (ETH) blockchain, designed as a reward mechanism for those who helped bring Binance to the public and to entitle users to lower trading fees. 
However, in 2021, the launch of the BNB chain marked a significant shift for BNB holders, as they were required to participate in a token swap to exchange their ERC-20 BNB tokens for Binance Chain BNB tokens. 
This event, along with the growth of Binance and its blockchain network, caused the value of BNB to soar.
Owning BNB on the Binance Chain grants users access to exclusive token sales and a reduction in trading costs, as well as being used as a community token for decentralized apps (dApps) on the Binance Chain.
BNB's strong performance could be attributed to its strong fundamentals and high-profile partnerships and collaborations.
BNB technical analysis
As of Feb. 8, BNB was trading at $337, above its 200-day simple moving average (SMA), signaling a buy. Additionally, the coin's 50-day SMA is above the current price, signaling a buy as well. 
The relative strength index (RSI) value is at 65.35, indicating that the market is in a neutral position.
Based on today's classical pivot point (P1) with a value of $330.99, BNB has support levels of $327.88, $321.74, and the strongest at $318.64. Resistance levels for Binance Coin are at $337.13, $340.23, and $346.38. 
BNB has shown a positive correlation with the top 10 coins by market cap (excluding tether) with a value of 0.457, and with the top 100 coins by market cap (excluding all stablecoins) with a value of 0.527.
BNB price prediction
Recent predictions suggest that the BNB coin may experience potential growth in the near future. CoinCodex has estimated that the value of BNB may reach up to $381.38 by Feb. 15, representing an increase of more than 15% from its current prices. 
Long-term trends from DigitalCoinPrice also show that BNB may have an average price of $709.43 in 2023 and $794.91 in 2024. 
However, investors should be aware that the cryptocurrency market is highly volatile, and predictions are often far from the reality of price movements. Therefore, caution should be taken when investing in BNB.
BNB: perspectives for 2023
BNB has been one of the most attractive cryptocurrencies to investors over the past few months.
With the volatile markets and major hype in the market, there is no doubt that the price of BNB has been on the rise. But, with the growing fears of regulations, it is uncertain how much the price will rise in the coming days. 
As such, any potential price increases in BNB will likely be tempered by the uncertain macroeconomic environment. 
For now, the best advice for investors would be to monitor the markets closely, and to exercise caution before making any significant investments.