Binance Successfully Completes Q5 BNB Token Burn; Market Price Remains Unbudged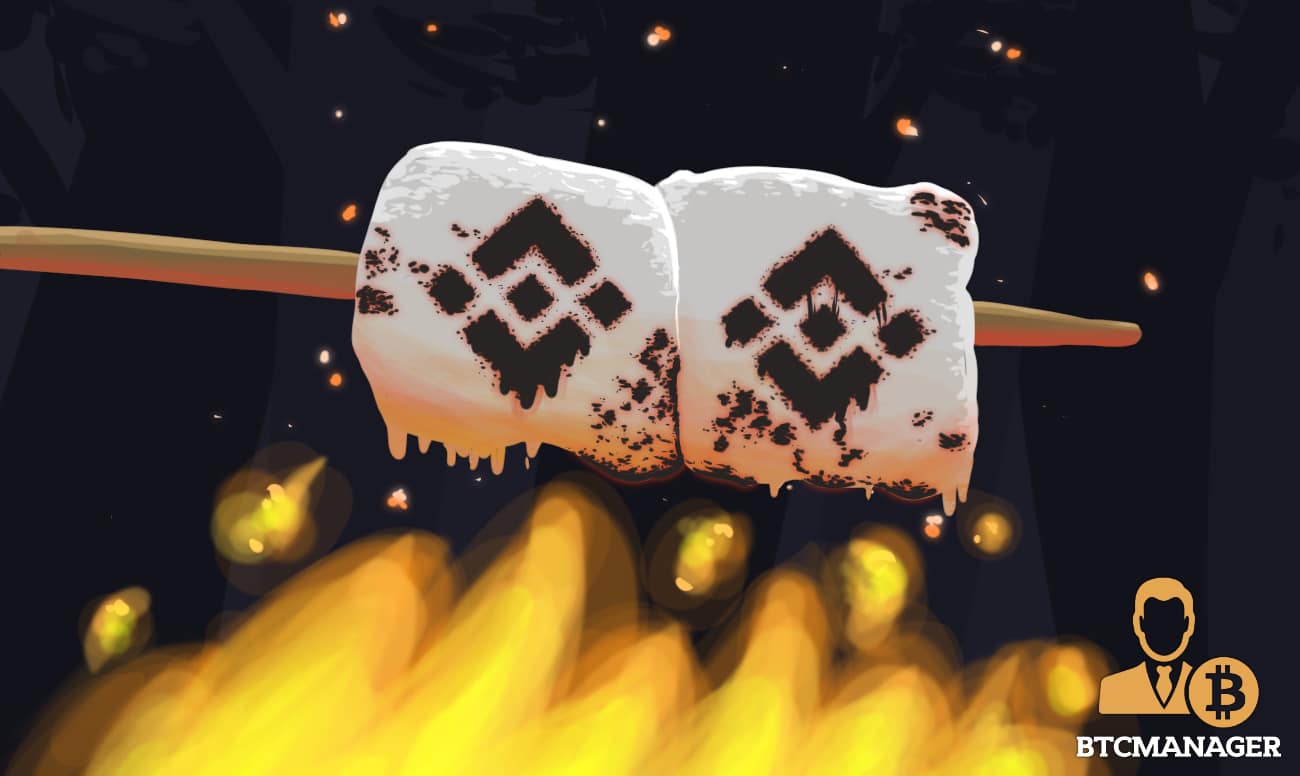 The Changpeng Zhao-led crypto exchange behemoth Binance has completed its scheduled fifth BNB token burn – thus reducing the total supply of the Binance Coin (BNB) by 1.64 million. This was confirmed in a Medium post, published by Binance on October 17, 2018.
Token Burn per White Paper
Binance's white paper talks about the scheduled token burns to ultimately bring down the total supply of the BNB coin to 100 million. Speaking from a comprehensive level, the periodic coin burn will reduce the quantity of BNB tokens in the market, thus raising its price up in the future due to the increased scarcity.
As per the white paper, the initial allocation of the Binance Coin (BNB) was a total of 200 million tokens. While the funding team was allocated 80 million tokens, the angel investors were offered 20 million BNB tokens. The balance of 100 million tokens was saved for the exchange's scheduled Initial Coin Offering (ICO) open to the public.
After the successful fifth burn of the Binance Coin, the new total supply of the BNB now stands at 192.443 million, while the circulating supply stands at 130,799,315 BNB according to CoinMarketCap.
In the Medium post, Binance mentions that the cryptocurrency market has been "extremely stable" during the majority of the last quarter. This stability has, in turn, resulted in less price volatility on the exchange, and ultimately less trading volumes.
https://twitter.com/cz_binance/status/1052446278553079812
Binance also highlighted that the crypto exchange witnessed a lower trading volume in Q5 compared to the previous quarter. Consequently, the profits have also taken a downturn.
The dip in profits also explains the reason why Q5 witnessed a fewer number of burnt BNB coins.
Typically, Binance uses 20 percent of its quarterly profits to buy back and burn BNB coins. However, the crypto exchange burned fewer coins in Q5 due to lower profits this quarter because of a stable cryptocurrency market.
Binance: Not Just a Cryptocurrency Exchange
Binance co-founder CZ has stated on multiple occasions that Binance is much more than just a typical cryptocurrency exchange.
On October 9, Binance announced to the effect that 100 percent of the listing fees collected by the crypto exchange would be donated to Binance's charity division, called the Blockchain Charity Foundation.
Similarly, Binance recently announced that it would invest $2.5 million in the Australian travel startup TravelbyBit. The move is seen as an endeavor to integrate cryptocurrencies with traveling.