Binance Donates 100% of Listing Fees to Charity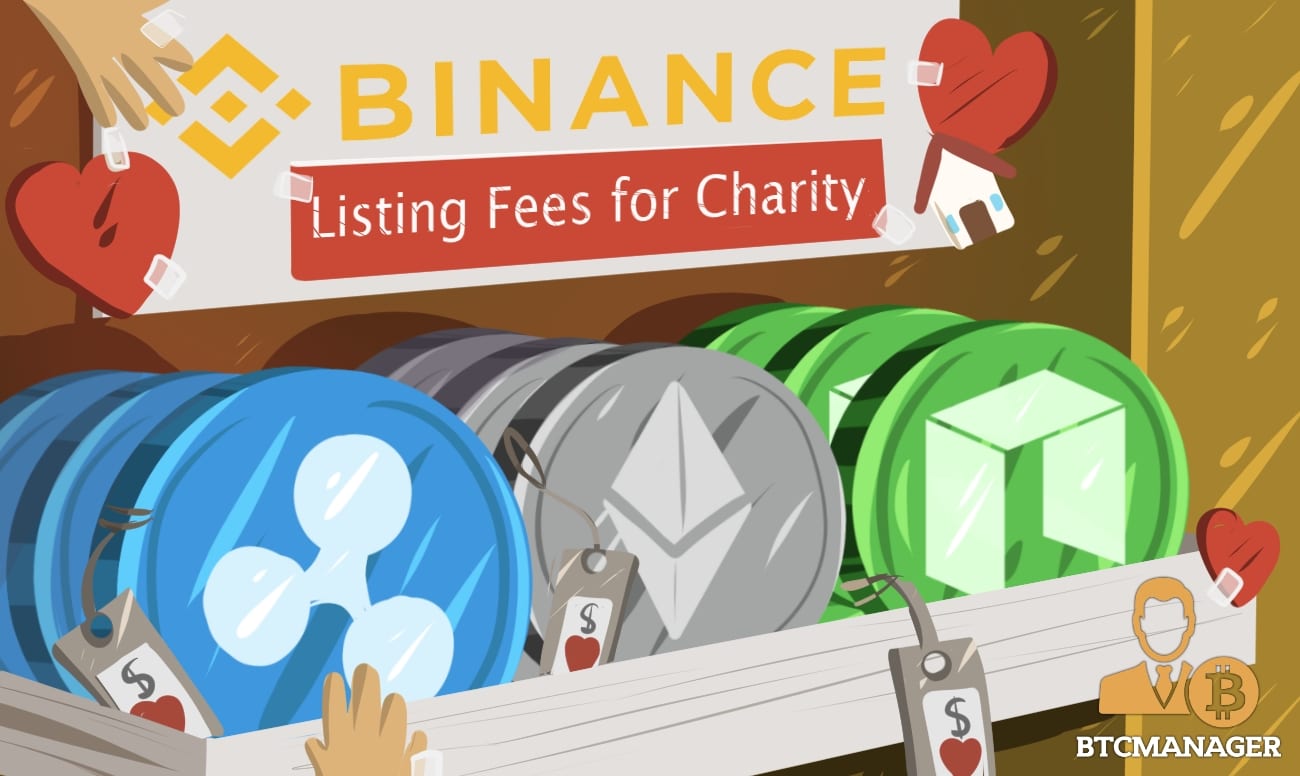 Binance, one of the world's fastest growing and popular cryptocurrency exchanges made a sudden announcement to their listing fees. According to a Medium post published on October 8, 2018, the exchange will begin to disclose cryptocurrency listing fees and donate all funds to charity.
Size Doesn't Influence Binance's Listing Review Process
According to Binance's new listing fee policy, not only will the cryptocurrency exchange donate all fees to charities, but Binance is also allowing developers to dictate the amount they choose to give. Binance mentioned that they would no longer have a say in regards to a certain fee amount the projects wish to give, nor will they propose a minimum fee requirement.
The exchange mentioned that they would maintain the same high standards for the token listing review process as they have in the past. For those who are still awaiting the review process, a sizeable donation will not have an impact on the listing application Changpeng Zhao, the CEO of Binance, confirmed the news on Twitter on the same day. Zhao stated that he "hope others will follow," and also announced that they are "working on a charity transparency initiative."
Binance will donate all of their listing fees to Binance's charity division, known as the Blockchain Charity Foundation which was launched in July 2018. Helen Hai, a Goodwill Ambassador for the United Nations Industrial Development Organization (UNIDO), currently leads the organization along with Louise Coleiro Preca, the President of Malta as the Chair of the Senior Advisory Board.
Binance Denies Unfair Listing Procedures
While it's uncertain why Binance updated and changed their listing fees, The Next Web believes it may be related to previous allegations concerning Binance's extremely costly listing fees.
In August 2018, Christopher Franko, the co-founder of Expanse and CEO of Borderless Corp. tweeted that Binance quoted 400 Bitcoins (approximately $2.6 million) to get his token listed on the cryptocurrency exchange via an email. Zhao, however, denied the claim and mentioned that Binance does not quote fees through email. Binance has however never provided clear guidelines when it comes to how much the cryptocurrency exchange charges projects to list their tokens on the exchange.
According to Business Insider, cryptocurrency exchanges are charging between $50,000 to $1 million to have their tokens listed. Although it's unclear which exchanges are charging these rates, the cost is a clear reflection of the power imbalance between cryptocurrency exchanges and projects.