The Journey of Changpeng Zhao: How China's Crackdown Propelled Binance to the World's Largest Crypto Exchange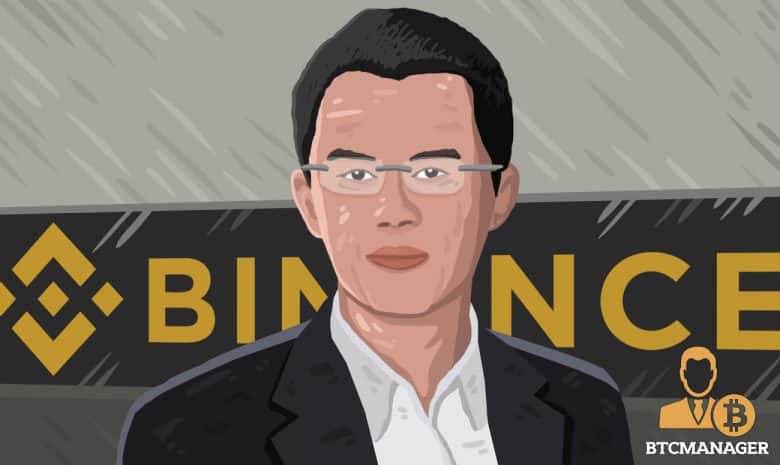 While many domestic cryptocurrency exchanges collapsed during China's regulatory clampdown in 2017, Binance, is, however, thriving and on the way to becoming one of the largest cryptocurrency exchanges in the world. According to the South China Morning Post's (SCMP) article published on October 3, 2018, China's crackdown on cryptocurrencies last year provided Binance with the opportunity to pivot and build the business by expanding into new markets like Tokyo, Singapore, and Taiwan.
Binance Looks to Expand to Every Continent Except China
The SCMP reported that the CEO of Binance, Zhao ChangPeng's decision to expand in every continent except China worked exceptionally well. His strategy was so successful that in approximately 165 days, Binance became one of the largest cryptocurrency exchange through their trading volume.
Zhao mentioned in an interview in Singapore during September 2018 that the Government's decision to ban cryptocurrencies forced him to move Binance's headquarters to Tokyo, an area outside the reach of Chinese regulators.
When the Chinese Government decided to ban cryptocurrencies in September 2017, Zhao formed Binance just two months earlier, after raising $15 million via an initial coin offering (ICO). His move to Tokyo forced him to have an international outlook which allowed Binance to grow into a multi-million dollar cryptocurrency exchange, pulling in $200 million in profit in the first quarter.
The SCMP mentioned that in comparison to other cryptocurrency exchange operators, Zhao had traveled extensively, to eight different countries in the past month, which include South Korea and Switzerland. He was there to visit industry events and hire new staff and has not come back to China since the cryptocurrency blanket ban in Septemeber 2017.
Zhao plans to launch new trading platforms in 10 different markets where consumers can undergo crypto-to-fiat trading in the upcoming months. Binance currently only supports crypto-to-crypto trading. He is considering starting these platforms in Uganda, Lichtenstein, Malta, and Singapore, and Uganda. The Binance CEO noted that he is keen to expand to every country and continent except China. If there is a government that "doesn't welcome us, we will not go there," said Zhao. "Wherever our leadership team goes is where our headquarters [is located]."
Binance Invests in Decentralized Content Ecosystem
Binance Labs, the incubator and impact fund by Binance has also been investing in blockchain and cryptocurrency-related startups. According to the Medium blog post, Binance Labs is providing a multi-million dollar investment in Contentos, a decentralized global content ecosystem.
The Contentos ecosystem is currently one of the first open-source-code blockchains to allow content creators to produce high-quality content without third-party interference. Contentos is excited to partner with Binance Labs as the incubator can help Contentos with gain strong industry partners and additional direct investments.