Bitcoin Would Moon to $50k If Institutions Invest 1% of Their Portfolios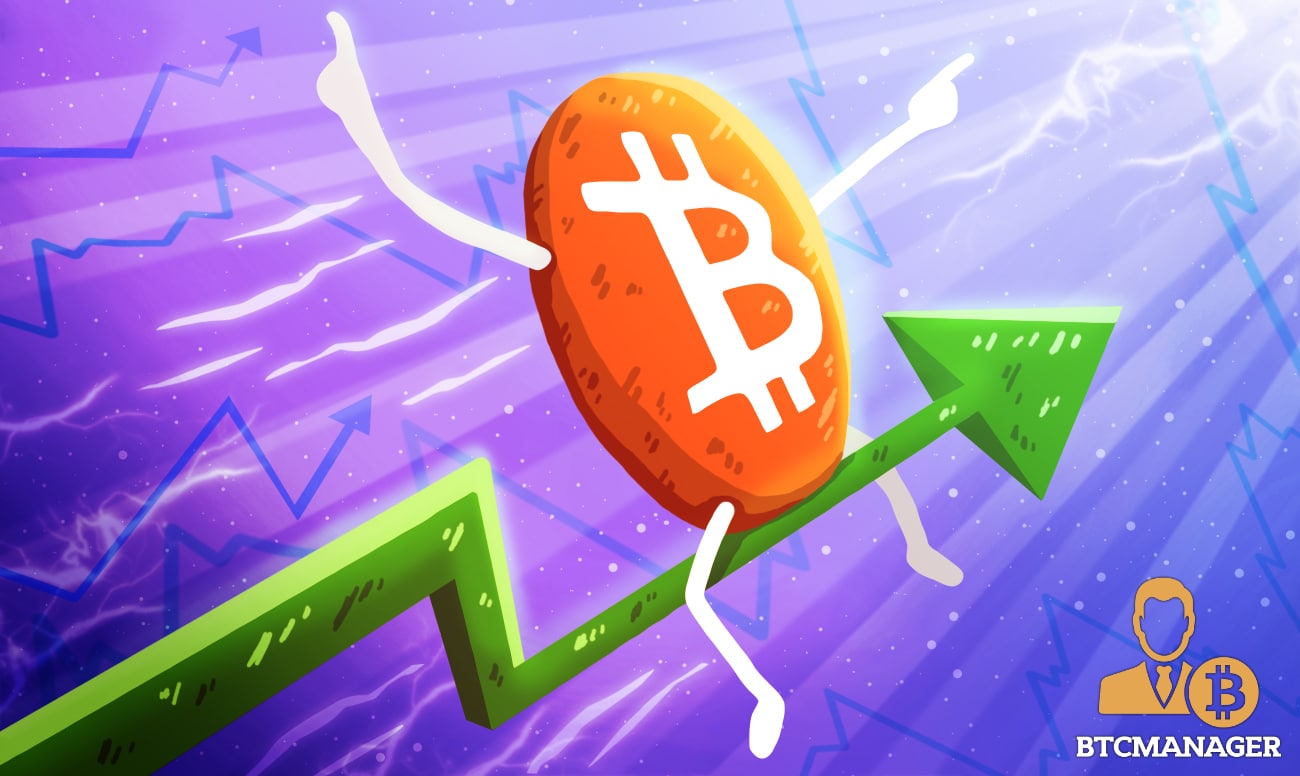 Ryan Watkins, an author, and crypto analyst at Messari, took to his twitter handle on June 23, 2020, to reveal that the price of Bitcoin (BTC) could surpass $50,000 if institutional investors such as hedge funds, family offices, and others follow Paul Tudor's lead and buy Bitcoin (BTC) with at least 1% of their assets under management (AUM).
Bitcoin Price Could Easily Surpass $50k
As reported by BTCManager earlier in May 2020, a highly successful hedge fund manager, Paul Tudor Jones, revealed that he'd allocate a low single-digit percentage of his firm's AUM in Bitcoin, to hedge against what he calls the "Great Monetary Inflation."
At the time Tudor noted that: 
"The best profit-maximizing strategy is to own the fastest horse. If I am forced to forecast, my best bet will be bitcoin. We are witnessing the Great Monetary Inflation, an unprecedented expansion of every form of money, unlike anything the developed world has ever seen."
In the latest development, Messari's crypto analyst, Ryan Watkins has released his research findings, giving us a picture of what could happen to the price of the world's pioneer cryptocurrency if all institutional investors allocated just 1 percent of their AUM to Bitcoin.
Bitcoin Market Cap Could Hit $1 Trillion 
Watkins tweeted:
"What would it look like if institutional investors followed Paul Tudor Jones and allocated a "low single-digit percentage" to #Bitcoin? Here's what we found using our best estimates of global institutional investor AUM. TL;DR? Hundreds of billions if not trillions of $ in inflows."
Backing up his prediction with Chris Burniske's Cryptoassets: Flow & Reflexivity research report, Watkins has made it clear that "an aggregate 1 percent institutional allocation to Bitcoin can easily bring its market capitalization above $1 trillion, or over $50,000 per BTC."
Interestingly, Watkins has stated categorically that despite the fact that Bitcoin may not need institutional investors to succeed, as evidenced by the digital asset's exponential growth in terms of adoption and price action since its launch over a decade ago, the influx of these big whales will, however, enable the revolutionary currency to maintain its status as a bonafide store of value.
In related news, on June 23, 2020, reports surfaced that leading centralized payments platform, PayPal and Venmo are putting preparations in top gear to start offering Bitcoin trading services to their users. If all goes as planned, PayPal and Venmo users will soon be able to buy or sell their Bitcoin as well as other large-cap cryptos right from their accounts.
At press time, the price of Bitcoin (BTC) sits at $9,539, with a market capitalization of $175.64 billion, as seen on CoinMarketCap.