Bitcoin (BTC) Miners Set to Sell Their Stock Amid the Wider Market Pullback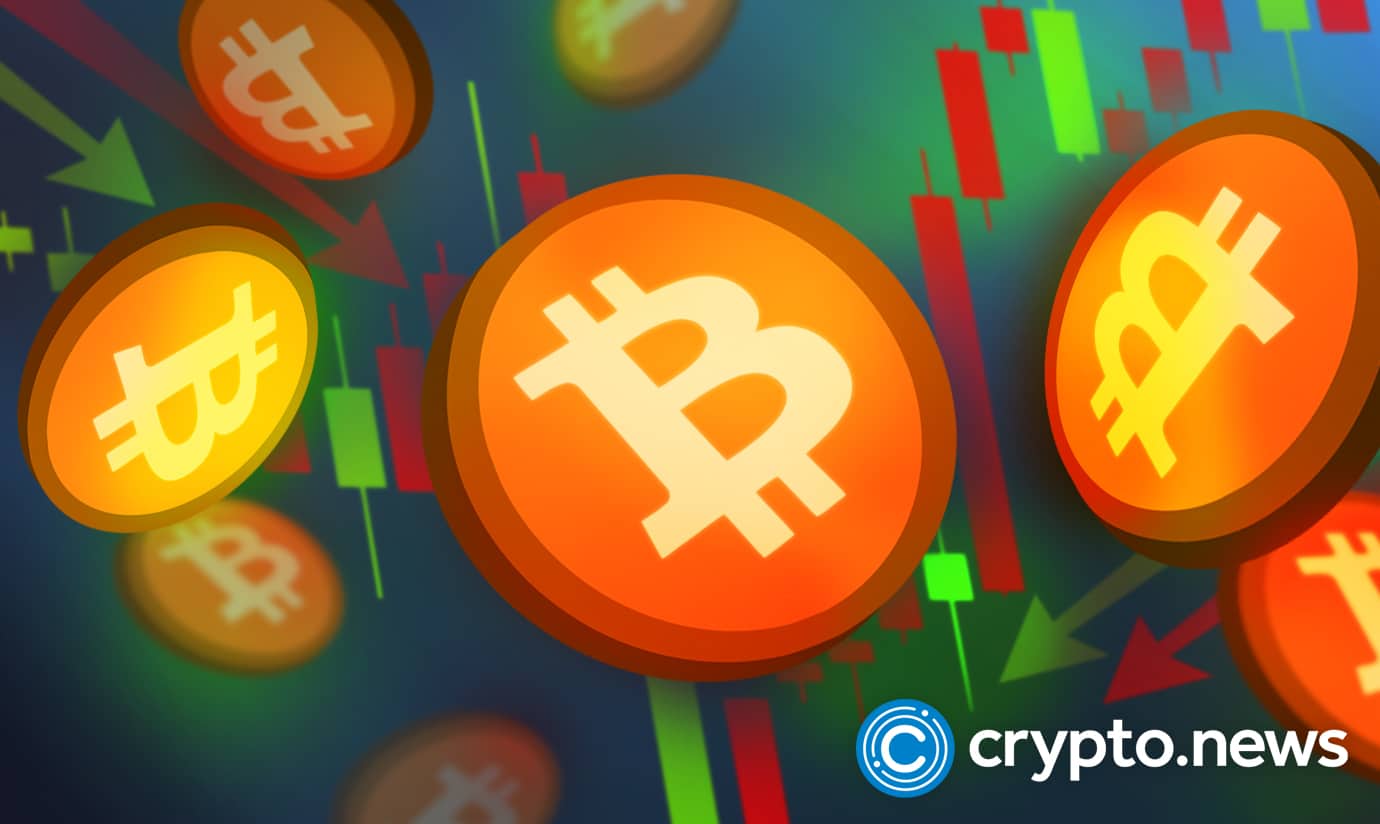 Earlier today, reports about a BTC mining duo's plans to sell their stock due to the effects of the latest dip surfaced.  Marathon Digital Holdings and Hut 8 Mining Corp have filed with the SEC for the option to sell their stocks for cash.
Big BTC Miners Feel the Effects of the Latest Dip
Two major crypto mining firms Marathon Digital Holdings and Hut 8 Mining Corp, are planning to sell their stock.  The companies have filed with the SEC for an option to sell their stocks for cash to combat the dip.  The recent crypto market dip has also forced other miners to
trade in their BTC
. The two companies are most likely seeking to stay flexible in case of a dramatic BTC fall that could push out less efficient miners.  While BTC is down from November ATH by 38%, both Marathon and Hut 8's shares are down by 55%. Hut 8's registration with the SEC offered around $65M common shares on Friday.  Meanwhile, its counterpart filed for up to $750 M worth of shares, preferred stock, warrants, and Units last Monday.
More on the Applications of Marathon and Hut 8 With the SEC
According to Charlie Schumacher, a spokesperson for Marathon Digital, the company doesn't control the price of BTC but can prepare on how to tackle the market conditions.  He added that
Marathon Digital Holdings
has a good record of successfully capitalizing on market opportunities. Some miners have even opted to sell their holdings to buy stronger equipment or even stay afloat. Per Christopher Brendler, an analyst at D.A. Davidson, most big companies that have big plans but are holding BTC will need money soon.  He said that Big miners have to explore selling their equity as their investors want them to hold the coins and not think of selling it whatsoever. Even though the duo has applied to sell their stocks, they do not have to sell them right away as they need some time to see what their graphs will be like.  Last November, Marathon also completed a $650M convertible bond sale while
Hut 8
did not respond to such queries.
How the Crypto Dip Has Affected the Crypto Space
Since last November, the
value of cryptocurrencies
has been noticeably down. Almost all coins fell over 30% below ATHs. This dip has affected many stakeholders in the crypto space, forcing most of them to liquidate their holdings.
El Salvador
suffered continuous backlash due to the receding of the market and making only losses from their BTC holdings.  They have even been warned of losing potential funding by international organizations. However, the country has been hardy over the market turmoil and has only added to its BTC stash. Institutional investors have also been affected largely by the fall of prices in crypto holdings.  Many crypto payments services have reported lesser user traffic.  Individual investors have also suffered a similar fate, triggering massive sell-offs that greatly powered the market sentiment. Even though it's impossible to avoid crypto dips, it is possible to mitigate their effects. Staking, yield farming, and liquidity mining are some of the
ways to earn passively from cryptos
, even during dips.  It is good to practice such activities and avoid emotional trading to counter bear markets and dips.