Bitcoin (BTC) Price Soars to New ATH above $66K Amid Mounting ETF Fever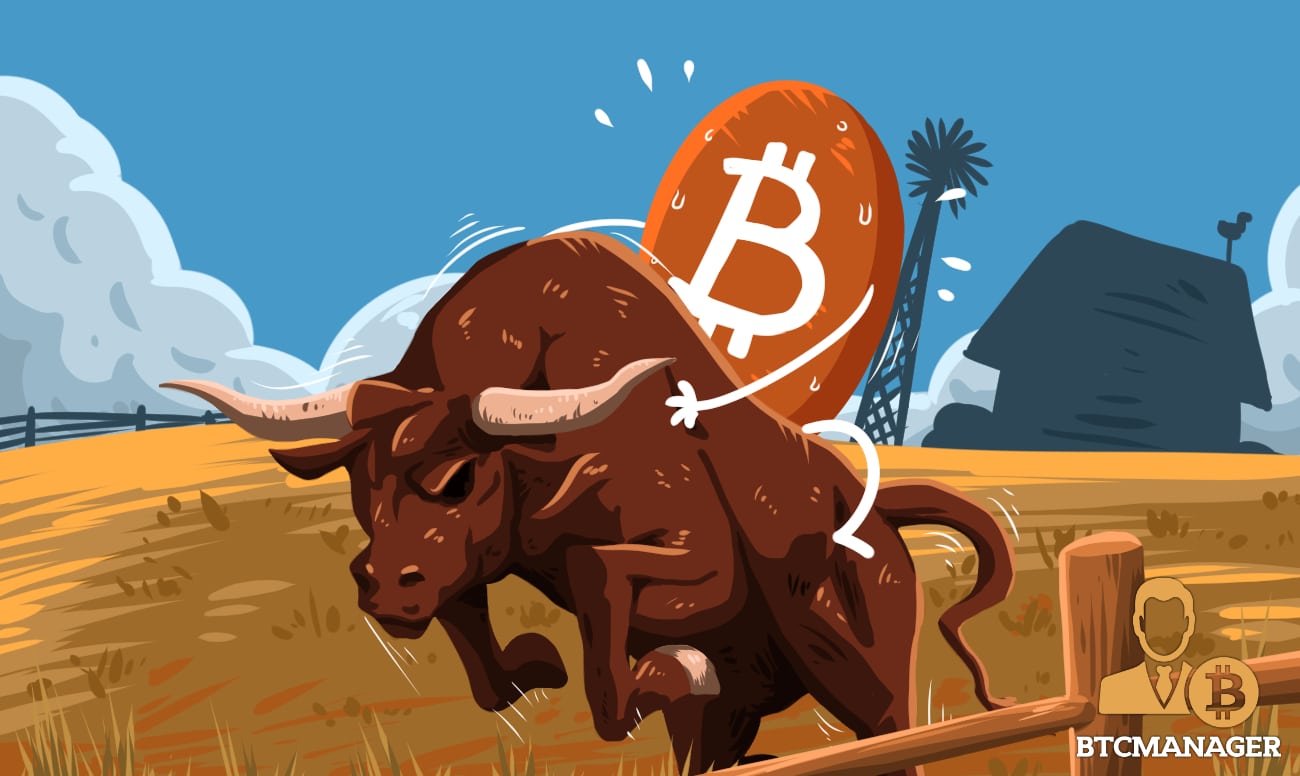 Bitcoin, the number one ranked crypto by market cap, is back in price discovery after setting a new lifetime high above $66K. The coin re-entered unchartered territory on October 20 after breaching the previous $64K ceiling reached in mid-April.
ETF Approvals Usher in 'Bitcoin season'
The BTCUSD pair's long-awaited rise above its previous peak capped off a period of sustained momentum that has lasted for months. The new BTC price milestone confirms that the current bull cycle is far from over. 
Today's inspiring BTC price run comes just hours after ProShares became the first asset manager to launch a Bitcoin ETF in the US. The landmark moment for crypto adoption came after the US Securities and Exchange Commission (SEC) finally greenlit the listing of bitcoin exchange-traded products.
Market speculators are over the moon following the approval, which many hail as a turning point for bitcoin adoption. Several other US-listed ETFs are on course to roll out as early as next week, offering institutional investors unprecedented exposure to BTC.
The Bitcoin Community Celebrates
Crypto proponents took to social media to celebrate the latest bitcoin milestone. Microstrategy CEO Michael Saylor was excited about the king coin's surge to new record highs.
"The halls of eternity echo with the cries of those who sold their Bitcoin," the bitcoin advocate tweeted.
Respected crypto trader, Plan B, shared a post hailing bitcoin's breakout above $66K for the first time in its 13 year history. Crypto bull and renowned analyst Antony Pompliano struck a similar tune, commemorating bitcoin's return to uncharted territory on social media.
The flagship cryptocurrency's ongoing price rally above its previous peak coincided with a drastic decline in the number of coins held in exchanges. Data from on-chain analytics firm CryptoQuant highlighted that BTC reserves across exchanges dipped to a three-year low of 2.379 million coins this week.
The metric indicates that more investors are taking their BTC tokens from exchanges' wallets and into cold storage, likely intending to "hodl" the virtue currency for the long haul. The CryptoQuant data indicates that whales are less likely to sell or go short as they await the ongoing price uptick to unfold. 
How High Could BTC Soar?
The current BTC price action shows that the mid-April peak could have been a mid-cycle pullback before the benchmark crypto rockets to its final destination target. Bulls forecast that the coin could hit highs closer to $100K or higher by the end of 2021, with brief corrections intercepting the price uptick to establish new support levels.
Pseudonymous analyst TechDev predicts sky-high BTC prices by the end of the cycle, arguing that a $200-$300K top seems 'almost too programmed' based on previous bull-market years.
There is no telling how high the price could go from here now that bulls have successfully surmounted final resistances before April's peak. As no resistances stand above the current price level, market participants will likely hold on to their coins and wait for the BTC price top.