Bitcoin (BTC) Surges Past $50K While Solana (SOL) Overtakes Dogecoin (DOGE) in Market Cap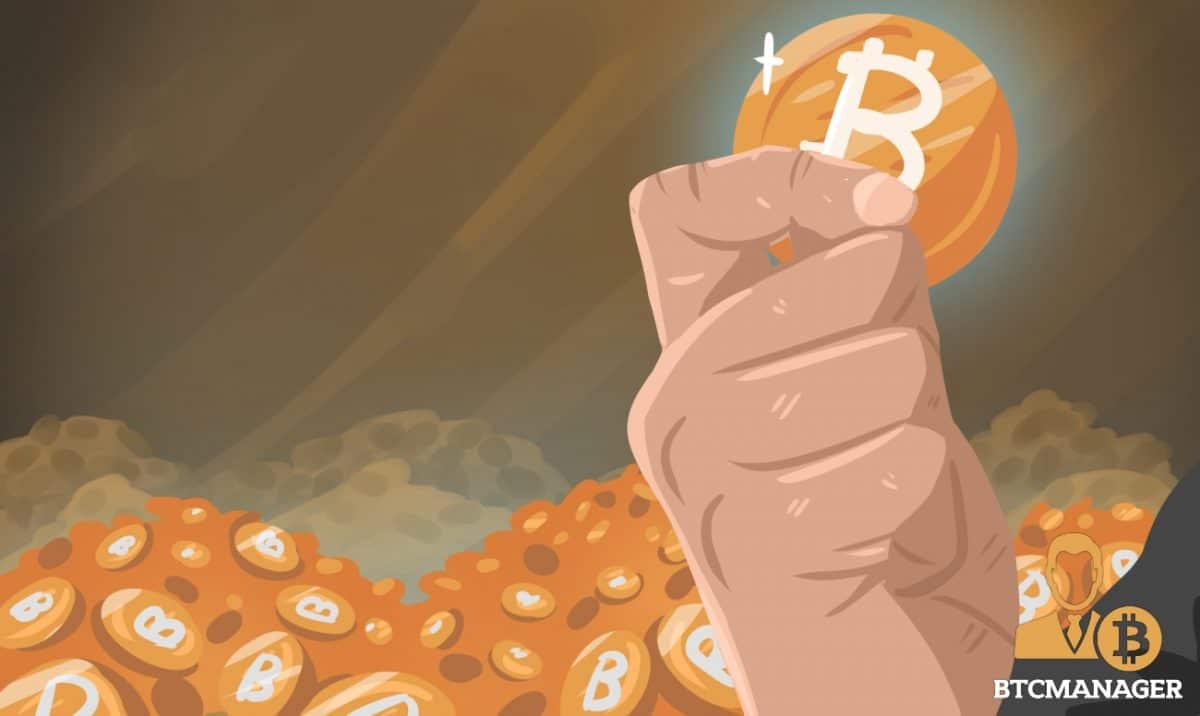 On Thursday, Bitcoin BTCUSD rose above the $50,000 level after seeing a 5% rise in the last 24 hours. BTC had briefly surpassed $50,000 on Aug. 23 as well. Today, bitcoin prices have continuously attained compound month highs, rising to the highest point since May and fluctuating in a moderately solid range.
Signs of a Bull Market-run
Edul Patel, CEO and co-founder of Mudrex, said the spike happened for the second time in the past 30 days, indicating an increasing bullish presence. Bitcoin has been gaining regular momentum recently, with the cryptocurrency recording impressive fortnightly gains of over 6%. Analysts believe that the possible adoption of Bitcoin by Twitter and El Salvador's official launch of BTC as legal tender could push for a bull run. 
The global crypto market cap remained flat at the $2.2 trillion marks compared to the previous day. In addition, the total crypto market volume went up to $127.7 billion. BTC rivals made significant gains too.
ETH Displays a Great Performance
After bursting out past $3,400 for the first time since May earlier this week, Ethereum's native token, ether, continues to climb. The second-largest cryptocurrency by market capitalization surged from $3400 to reach a weekly high of $3824 (1.272 Fib Extension). The first resistance lies at $4000.
Ether has risen 35.10% in the last month, as Ethereum burned over $500 million (147,759 ETH) in the wake of Ethereum Improvement Proposal 1559's activation this week. Ethereum 2.0's latest upgrade burns a section of gas or fees usually paid to the miners, removing part of ETH from circulation, adding up deflationary pressure to the asset.
Solana Overtakes Dogecoin
Solana's price keeps increasing as the U.S. securities regulator signs up a Solana-centric fund for institutional investors. The Pyth network, a decentralized data oracle, announced going live on the Solana blockchain. SOL attained another record high after surging 20% in value in a day to take over Dogecoin as the world's seventh most important cryptocurrency.
At the time of writing (7 am U.K.), SOL – worth $1.84 at the start of the year – is now at $142.63. Its market capitalization has broken $40 billion. Dogecoin (DOGE), meme coin dropped back under 30c after a fall of 2% but is 8% up over seven days.
Ripple's XRP coin rose 2% to attain $1.27 and is now trading on the $1.30 level. It is 17% up over seven days. Cardano (ADA) fell back 4% to $2.96, having topped $3 yesterday. The proof-of-stake blockchain platform is up 16% in a week. It has risen to third place in the valuation league table in recent weeks. At last check, the cryptocurrency traded at $49,970, up 5.2% during the past 24 hours, according to data provider Messari.