The Immediate Future of Bitcoin Cash: Hard forks and Uncertainty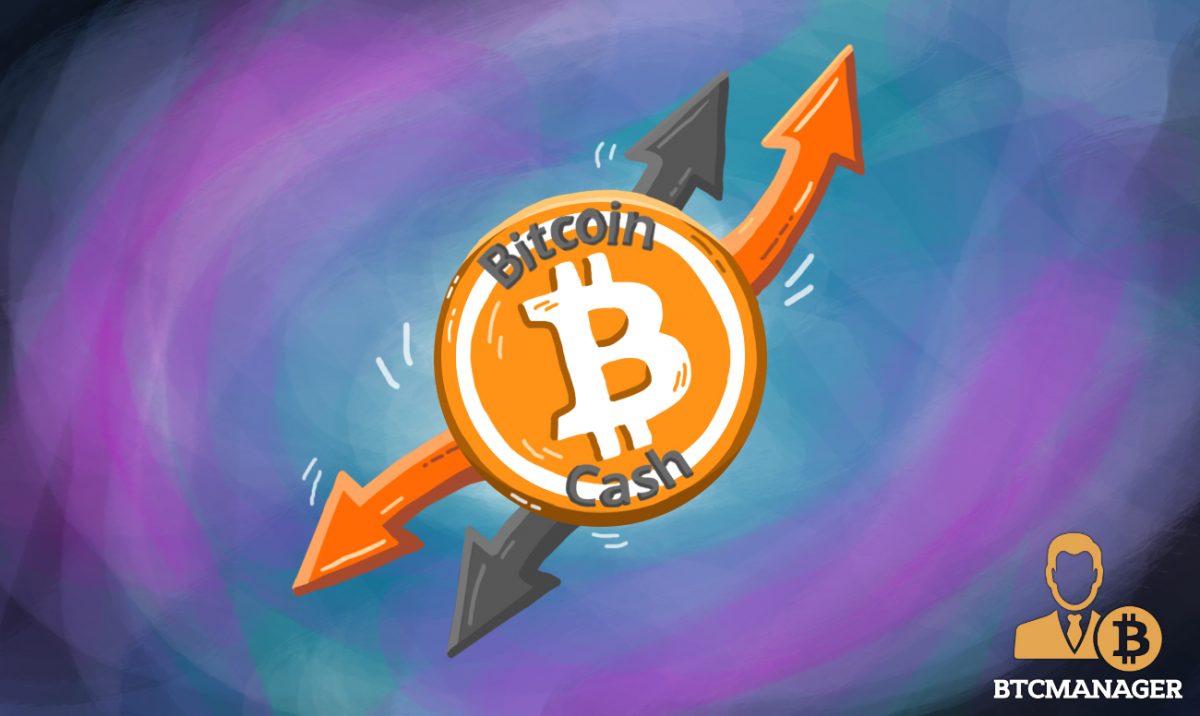 For perhaps the first time since its inception, the Bitcoin Cash community is split over a hard fork scheduled to take place on November 15, 2018.
A hard fork is what happens when different groups of individuals have opposing viewpoints on how a particular piece of software should be designed. Bitcoin Cash was created out of one such ideological difference back in 2017. In particular, a group of developers called for larger block sizes to solve the blockchain scalability problem. Since most bitcoin fundamentalists did not side with this plan, an offshoot cryptocurrency was ultimately created and given the moniker 'Bitcoin Cash'.
A Contentious Hard Fork
To prevent the cryptocurrency from stagnating, the Bitcoin Cash community decided to schedule network and protocol upgrades every six months. Since the statement "code is the law" holds for all blockchains, these upgrades can only take place through a hard fork. The last time this happened, the entire community managed to arrive at a consensus and was supported by all mining. Thus, there was only one resulting chain, which emerged as the current Bitcoin Cash blockchain.
At the time of its release, the Bitcoin Cash community agreed that increasing the block size limit from 1MB to 8MB was the best course of action. Later, as part of a scheduled network upgrade on May 15, 2018, the limit was increased yet again, this time to 32MB. In an announcement post on Reddit, Bitcoin Cash developers justified the capacity boost by claiming that the upgrade was "paving the way for future adoption as well as new functionality being added such as op codes."
Since the May 15 upgrade, however, the Bitcoin Cash ecosystem has experienced significant friction within the community. The hard fork due to take place November 15 will thus be contended by two parties with opposing interests for the digital currency.
The first entity, Bitcoin ABC, is pushing to add new features that will allow Bitcoin Cash to be used and scaled without increasing the block size limit. On the other end of the spectrum is nChain and the controversial crypto personality Craig Wright. nChain wants to raise the block size limit from 32MB to 128MB and is against adding new features that will detract BCH from acting as 'electronic cash.'
Bitcoin ABC
The controversy first unfolded when Bitcoin ABC, an open source client for Bitcoin Cash full nodes, unveiled its 0.18.0 update. Released in August 2018, the update added support for a variety of new features designed to improve the overall usability of the cryptocurrency.
The first change was the addition of a new opcode 'OP_CHECKDATASIG.' According to Bitcoin ABC, its inclusion would eventually go on to permit "the use of oracles and cross-chain atomic contracts." An op-code is a shorthand for the term 'operation code', which refers to certain programming logic that forms the basis of smart contract-like functionality. The second significant change was the "introduction of canonical transaction ordering." Bitcoin ABC says that this will allow for massive scaling improvements in the future.
Bitcoin ABC has notably garnered the support of Jihan Wu, who owns the mining company Bitmain. Wu is known to be one of the earliest supporters of Bitcoin Cash and has a significant amount of BCH at stake.
Bitcoin SV
Once claiming to be Satoshi Nakamoto himself, Craig Wright believes that ABC's proposed new features do not align with the interests of the bitcoin white paper authored by Nakamoto in 2009. To that end, the company has announced Bitcoin SV (Bitcoin Satoshi Vision), a hard fork does away with all new functionality and only introduces an increased block size limit of 128MB.
We reached out to nChain to understand their vision for the future of Bitcoin Cash. They said, "It is critical to have a stable protocol, rather than one that introduces significant technical changes every six months at the whim of developers wanting to experiment.
In early writings in April 2009, Satoshi Nakamoto wrote that "the nature of Bitcoin is such that once version 0.1 was released the core design was set in stone for its lifetime." We believe the original Satoshi protocol design has everything Bitcoin needs to succeed and grow, allowing more development to happen on top of it."
Adding fuel to the fire is the fact that Bitmain developed a protocol named Wormhole that allowed users to burn BCH to receive some amount of WHC tokens. Bitmain leveraged the OP_RETURN op-code to achieve this and had consumed $1.2 million worth of BCH by the start of August 2018.
nChain developers also asserted that a stable protocol was the best path forward for Bitcoin Cash. "Stability is important for big enterprises of the world, who will only operate and develop applications on the BCH blockchain if they know that it is stable, not changing significantly every six months.  We want to restore the original Satoshi protocol from version 0.1 (such as re-enabling the original Satoshi OP_codes and lifting artificial limits imposed by Bitcoin Core), and then keep the protocol stable – just like the Internet protocol has remained relatively stable over decades."
Another mining company, Coingeek share Wright's distrust of Bitmain. Another significant player in the BCH ecosystem, Coingeek's support means that Bitcoin SV has backing from a pool other than Wright's own SV pool.
Rumblings in the Market
Despite the uncertainty, pricing data from Coinmarketcap shows that the market sentiment of Bitcoin Cash remains surprisingly positive. Shortly after the start of November, the digital currency shot up in price by about 30 percent. As of the time of writing this article, its valuation sits just above the $600 mark, a significant jump from the mid-$400 levels it has been hovering around for the past few months. Nevertheless, this kind of price behavior has been observed in the past with other cryptocurrencies scheduled to hard fork soon, including Bitcoin itself in August 2017.
Another reason for this sudden increase in price could be attributed to the acceptance of the fork by major cryptocurrency exchanges. So far, Binance, Coinbase Pro and Poloniex have issued statements announcing support for the chain split. Users of these trading platforms that hold any amount of BCH should automatically receive an equal amount of digital tokens from either chain.
Support from Exchanges and Wallets
Coinbase, for one, has acknowledged the situation in a support article published November 7. "Unlike previous BCH hard forks, there is a competing proposal that is not compatible with this published roadmap… We will update our customers throughout the upgrade process and about the outcome of the fork once the network reaches consensus. In the unlikely event that multiple viable chains persist after the fork, Coinbase will ensure that customers have access to their funds on each chain."
For customers of these exchanges, the upgrade process should be relatively painless. However, it is important to note that not every single trading platform or wallet service intends to support the new digital asset, should it come to that. Mobile cryptocurrency wallet Jaxx, for instance, has stated that it will side with the chain that garners the most support. "We plan to support the chain that has the most hashpower following the fork. At this time, we do not plan to support any of the additional chains."
Nevertheless, some desktop and mobile cryptocurrency wallets also give users the ability to access their private keys. With this, an individual can obtain their cryptocurrency on both blockchains, regardless of whether the wallet provider supports it or not. This process will, however, require the user to sweep their private keys into a supported wallet after the fork takes place. Users of popular hardware wallets like Ledger and Trezor can also do the same.
Who will Win?
According to Coin Dance, around 38 percent of miners are now also signaling support for a third option, Bitcoin Unlimited. The project's lead developer, Andrew Stone, has proposed the adoption of changes proposed by both, ABC and SV. Under Bitcoin Unlimited, miners can vote on which features should be included from either project.
In the end, it's unclear which fork will emerge victorious regarding hash rate and economic certainty. However, as of the time of writing this article, ABC's implementation has gained the support of 51.5 percent of all mining nodes. Bitcoin SV, yet, only has support from 6 percent of all miners.
Nevertheless, nChain maintains that it is not looking to split the Bitcoin Cash community and will depend on miners to pick the 'right' chain. They explained:
"We are not seeking a persistent chain split, and we believe the longest chain, with the most legitimate, sustained Proof of Work should be recognized as Bitcoin Cash. We believe that one chain will ultimately prevail, and that will be the Bitcoin SV chain, and there will then be just one BCH."
Update (22/11/2018): A week after its controversial hard fork, the future of Bitcoin Cash continues to look a little shaky. While the opposing factions, BCHABC and BCHSV, have created two entirely separate blockchains, the majority of miners appear to be siding with the former. Responding to the widespread belief that ABC has already won the debate, Craig Wright tweeted:
https://twitter.com/ProfFaustus/status/1062961364816289793
The lack of clarity continues when it comes to supporting from cryptocurrency exchanges. While Binance has added support for both chains under the tickers BCHABC and BCHSV, Kraken and Huobi have chosen to use the BCH ticker exclusively for ABC's implementation.