Bitcoin Could Soon Become Legal in India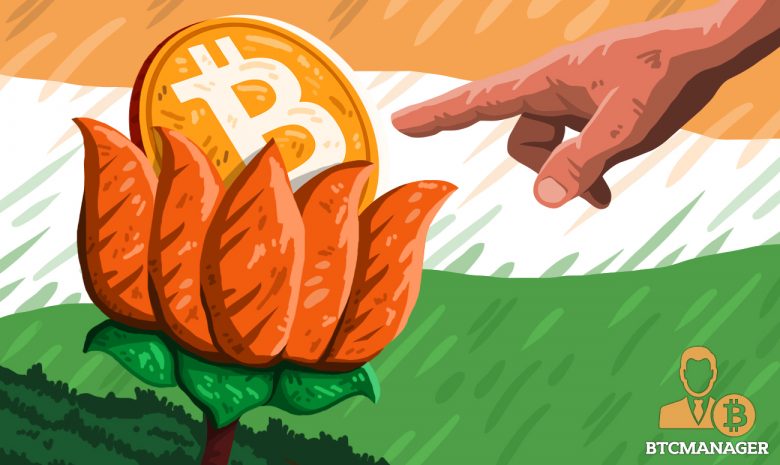 Owning and using Bitcoin could soon become allowed in India, as the second interdisciplinary committee appointed to vote on the legality of cryptocurrencies is in favor of legalizing it, the New Indian Express reported on December 26, 2018.
India's Harsh Stance on Crypto
Despite the number of crypto and blockchain experts in India being second only to the U.S., cryptocurrencies are still largely frowned upon by the country's financial regulators.
Back in March 2017, the Indian government set up an interdisciplinary committee whose aim was to determine the legality of Bitcoin. The committee was led by the now retired special secretary Dinesh Sharma with members of the Central Board of Direct Taxation (CBDT), Ministry of Home Affairs, Ministry of Electronics and Information Technology (MeitY), the Reserve Bank of India (RBI), NITI Aayog and SBI.
In July 2017, after four months of deliberating, the committee recommended a total ban on all cryptocurrencies in India which immediately went into effect. Finance Minister Arun Jaitley, backed by the entire Ministry of Finance, echoed the sentiment during his budget speech in February 2018.
However, the legal status of cryptocurrencies in India could soon change – as more and more stakeholders began challenging the RBI fiat in the Supreme Court, a second inter-ministerial committee was set up to resolve the issue.
The new committee, led by the Department of Economic Affairs secretary Subhash Chandra Garg, is expected to have a much more favorable stance when it comes to cryptocurrencies, which is a move both the regulators and the crypto community welcome.
Bitcoin's Legal Status Resolved as Early as February 2019
According to the New Indian Express, some of the interdisciplinary committee members, such as RBI executive director Ganesh Kumar and a few Finance Ministry officials have actively participated in G20 and FATF working group meetings.
Seeing how the G20 countries recently agreed to introduce regulations on crypto assets to fight money laundering and financial terrorism, a much more lenient approach towards regulating Bitcoin is expected from the committee.
The newly appointed committee has already met twice to discuss the issue, a senior official who attended the panel told the New Indian Express, adding that there was a consensus among the members that cryptocurrency cannot be dismissed as completely illegal.
The next meeting is scheduled for January 2019, but the unnamed official said that the committee would most likely submit its final report to the finance ministry as early as February 2019.
"We have also taken inputs from cryptocurrency exchanges and experts and will be examining legal issues with the law ministry. It's a complicated issue. Once all aspects are decided, then we will have more clarity," the official added.