Bitcoin, Ethereum, Ripple Make the List of Thailand's "Approved Cryptocurrencies"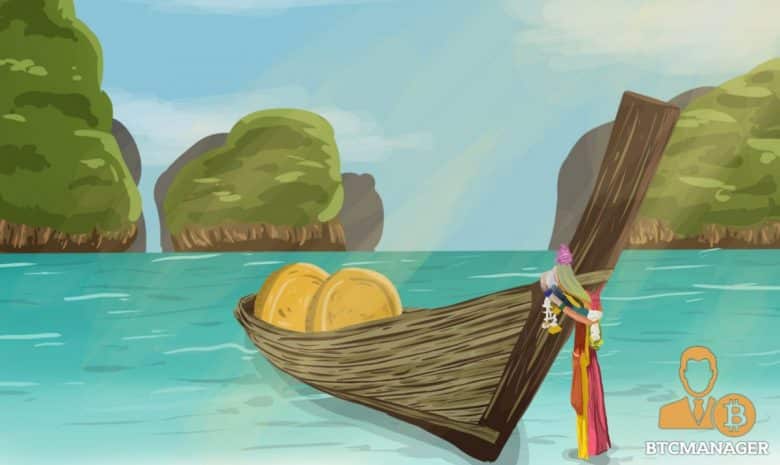 Thailand's Securities and Exchange Commision unveiled the details of the country's regulatory framework for digital assets and initial coin offerings (ICOs). The paper includes relevant fees, taxes, licensing requirements, and most importantly – seven approved cryptocurrencies.
Thailand's Cryptocurrency Push
According to a Bangkok Post report on June 9, 2018, the Thai SEC held a meeting on June 7 to discuss the burgeoning cryptocurrency sector. The meeting proceeded to the satisfaction of cryptocurrency enthusiasts, who would now be allowed to legally handle and trade seven approved assets of the notoriously volatile asset class. Reportedly, the country's news channels are abuzz with the development. Local news MGR Online observed "public hearings in several channels."
The announcement follows the May 14 decree about the cryptocurrency ecosystem, which put the asset class and related sectors in the perusal of the Thai SEC.  Notably, the news follows Thailand's cryptocurrency tax announcement of May 2018.

According to SEC deputy secretary-general Tipsuda Thavaramara, the SEC scrutinized cryptocurrency exchanges, brokerages, OTC dealers, and ICOs. As per reports, the SEC used "consensus credibility and cryptocurrency liquidity" as one of the main criteria to access cryptocurrency trading pairs.
However, the most appealing aspect of the report was the following statement:
"The SEC will allow seven cryptocurrencies, used for initial coin offerings (ICOs), to be traded as trading pairs. They are bitcoin (BTC), ethereum (ETH), bitcoin cash (BCH), ethereum classic (ETC), litecoin (LTC), ripple (XRP), and stellar (XLM)."
Notably, the report stated the approved cryptocurrencies did not "promote privacy," which made for a telling point in their decision.
Exchange Licenses
As it stands, the SEC expects five cryptocurrency exchanges to apply for official licenses, in addition to several other OTC brokers and dealers. The cut-off date for applications is August 14. Additionally, only companies registered in Thailand can apply, dispelling any possible rumors of Singapore or Hong Kong-based cryptocurrency exchanges entering the country.
The report elaborated:
"All market participants are required to register with the SEC within 90 days of the effective date. The participants must also receive the Finance Ministry's approval to conduct digital asset business."
A fee of 5 million baht (US$156,194), will be charged to licensees and divided into "2.5 million for token distribution and cryptocurrency operations." However, OTC dealers and brokerages will be charged significantly lesser at 2 million and 2.5 million baht respectively.  
ICO Players Face Strict Governance
While certain leniency was meted to exchanges and dealer, token issuers are far from a smooth embrace by law authorities.
ICO firms intending to offer their tokens in Thailand must seek necessary approval from the SEC, in addition to clearly stating the type, function, and investment information of the digital asset issued. A minimum capital of 5 million baht ($156,625) must be maintained by ICO firms, and operations must continue for a year by law.
While the SEC did not place a limit on ICOs tokens issued to High Net Worth Individuals and institutional investors, it capped total investment for retail investors at 300,000 baht "or no more than 70% of total value of offered tokens."
Those found circumventing the law face massive repercussions. As stated:
"Sellers of unauthorized digital tokens and those setting up unauthorized seminars to solicit cryptocurrency investment will be fined no more than twice the value of the digital transaction or at least 500,000 baht [$15,619.88]. They could also face a jail term of up to two years."