Bitcoin Evangelist Michael Novogratz Joins Forces with Bloomberg to Launch Cryptocurrency Index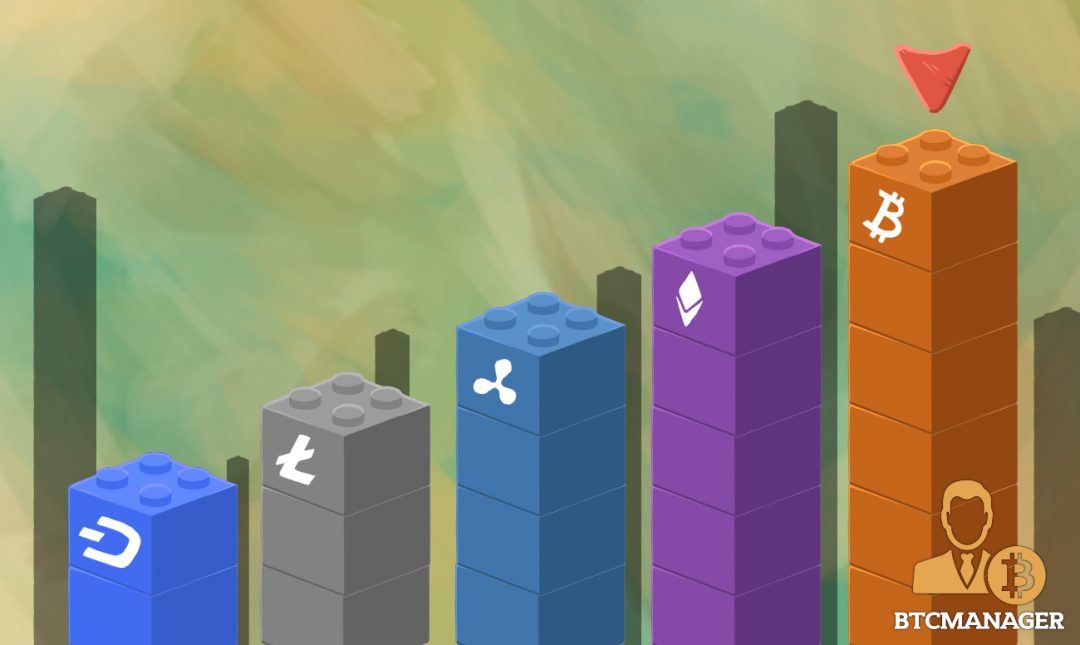 Former Wall Street executive, Mike Novogratz's crypto dream is gradually coming to fruition as his cryptocurrency merchant bank. Galaxy Digital LP has struck a strategic partnership deal with Bloomberg to create a cryptocurrency index called the Bloomberg Galaxy Crypto Index (BGCI).
In the May 9 announcement, the firms have stated that the all-new Bloomberg Galaxy Crypto Index would "track the performance" of ten established and most liquid cryptos on the market, including bitcoin, ethereum, EOS, monero, and ripple. Bitcoin and Ethereum are equally weighted at 30 percent, with the index's methodology not allowing for a weighting higher than 30 percent. Displayed below are the weightings for other cryptocurrencies: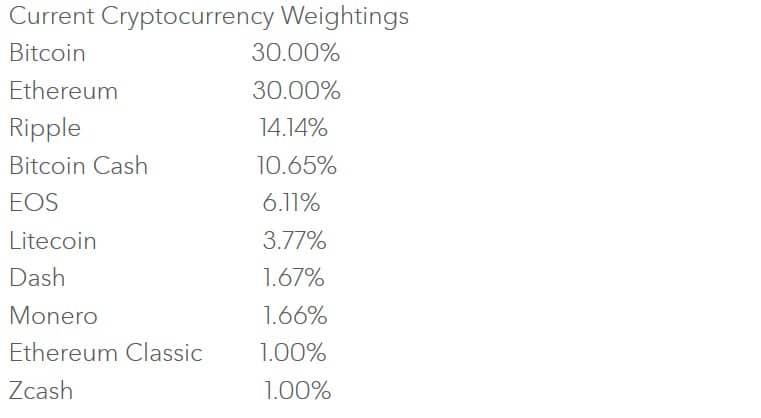 Source: Bloomberg
Further explaining how the platform works, the statement hinted that all the digital assets that make up the index are diversified across a vast array of categories such as mediums of exchange, smart contract protocols, stores of value and fungible assets.
The companies also reiterated that the digital currency index makes use of a rules-based system as well as data from reliable sources that have passed through the BGCI "due diligence processes."
Digital Currencies Steadily Going Mainstream
While Bloomberg runs other indices in the traditional finance industry including indices for strategy, commodities, and many others, the BGCI is a first-of-its-kind index for the digital currency ecosystem.  
Buttressing the above fact, the firms said that:
"The creation of the index marks an important step in the evolution of the digital assets space, facilitating diversified exposure as well as independent benchmarking for investors."
Of a truth, services like the BGCI is what the virtual currency space needs in order to make valuable information about the nascent industry more readily available to investors who may need such data to make informed investment decisions.
"The Bloomberg Galaxy Crypto Index brings unprecedented transparency to the cryptomarkets. We are excited to help drive the decentralized revolution forward through the creation of BGCI," said Michael Novogratz, CEO and founder of Galaxy Digital Capital Management.
Steve Kurz, Head of Asset Management at Galaxy Digital Capital Management also noted that, "We are thrilled to partner with Bloomberg on the BGCI. The index's independent, rules-based methodology provides a strong foundation on which the cryptocurrency ecosystem will continue to grow and mature."
Better Days Ahead
Novogratz initially had plans of launching his cryptocurrency hedge fund on December 15, 2017. However, the smart billionaire shelved the move amidst fears of a market slump.
"We didn't like market conditions, and we wanted to re-evaluate what we're doing. I look pretty smart pressing the pause button right now," he told Bloomberg back in December 2017, adding "I didn't want to have to deal with the schizophrenic emotional side of it. There are just so many conflicts in that business. It was going to be more complicated than I wanted."
When Novogratz announced he was no longer interested in launching a bitcoin hedge fund last year, many thought the former Goldman Sachs man had lost faith in digital currencies. However, the expert asset manager quickly re-strategized and steered his ship to a less stormy sea.
In February 2018, reports emerged that Novogratz had raised $250 million for his cryptocurrency merchant bank in a private funding round. With a war chest of over $250 million and several formidable partnerships, it remains to be seen whether he will succeed this time around.