Bitcoin Miner Cipher Mining Completes 40-MW Wind Powered Site in Texas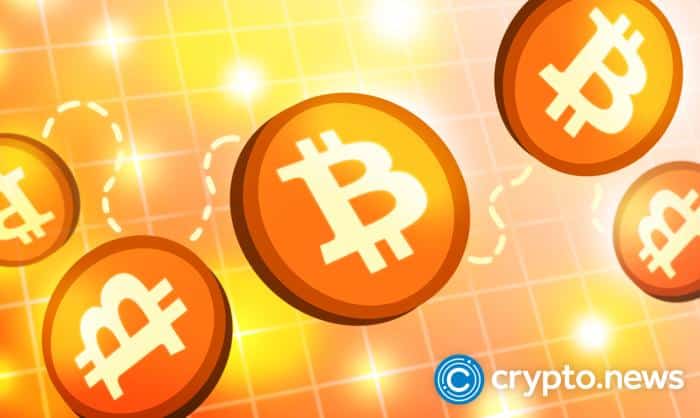 Cipher Mining has completed the deployment of mining rigs in its 40-megawatt facility in Alborz, Texas. The miner anticipates having 6.9 exahashes per second of computing power operational by early 2023.
Cipher Mining Completes 40-MW Site in Texas
Bitcoin miner Cipher Mining has completed the installation of mining rigs at its 40-megawatt wind-powered facility in Alborz, Texas, achieving a hash rate of approximately 1.3 exahash per second (EH/s).
According to the company's second-quarter earnings report, the new site will be capable of producing up to 5.7 bitcoin per day.
Tyler Page, CEO of Cipher, stated, "Against challenging cryptocurrency market conditions, our attractive bitcoin mining unit economics uniquely position us to move ahead successfully."
The facility in Alborz is the very first site that Cipher established. The US-based miner has begun shipping rigs to its second and third centers (Bear and Chief in Texas), which each have an initial capacity of 10 megawatts and are expected to raise the company's hash rate by 0.6 EH/s. Cipher is also getting ready to ship miners to its 205-megawatt site in Odessa, Texas, where they will be deployed throughout the second half of 2022.
Cipher is considering adding 200 megawatts at a facility in Andrews, Texas, which will be co-located with a new solar farm by 2023. It is also exploring a number of potential sites with its joint venture partner WindHQ.
During the second quarter, Cipher faced a net loss of $29.2 million, or $0.12 per share. The firm stated that it had no corporate debt aside from its $11 million share of an equipment finance facility at its Alborz joint venture. In early May, the miner secured financing for the Alborz center through Alborz LLC, a joint venture between Cipher Mining and WindHQ, with a $46.9 million loan from BlockFi.
The miner lowered its hash rate forecast for the beginning of 2023 from 7.5 EH/s in the previous quarter to 6.9 EH/s.
Power Agreements to Combat Crypto Winter
Page stated on Monday's earnings call that Cipher has sourced power through five-year purchase agreements at an average fixed price of $0.0273 per kilowatt-hour.
"These contracts are an incredible asset to have," he also said. "In the current power and bitcoin price environment, the cost of power for someone without a fixed cost contract can exceed the revenue generated by mining bitcoin."
Cipher is planning to sell power to the grid rather than mine bitcoin whenever the potential revenue from selling power exceeds the revenue from mining bitcoin.
"With an average price of power of roughly $17 per megawatt-hour, Cipher can be very successful even in the current environment," Page said.
Multiple bitcoin miners in Texas have agreements with the grid regulator, the Electric Reliability Council of Texas, to shut down during periods of peak electricity demand. Riot, for example, reduced its operations by 11,717 megawatt-hours in July and earned $9.5 million in power credits, which, according to the company's own estimations, exceeded the mining revenue it could have generated.