Bitcoin price to hit $70k soon, analyst predicts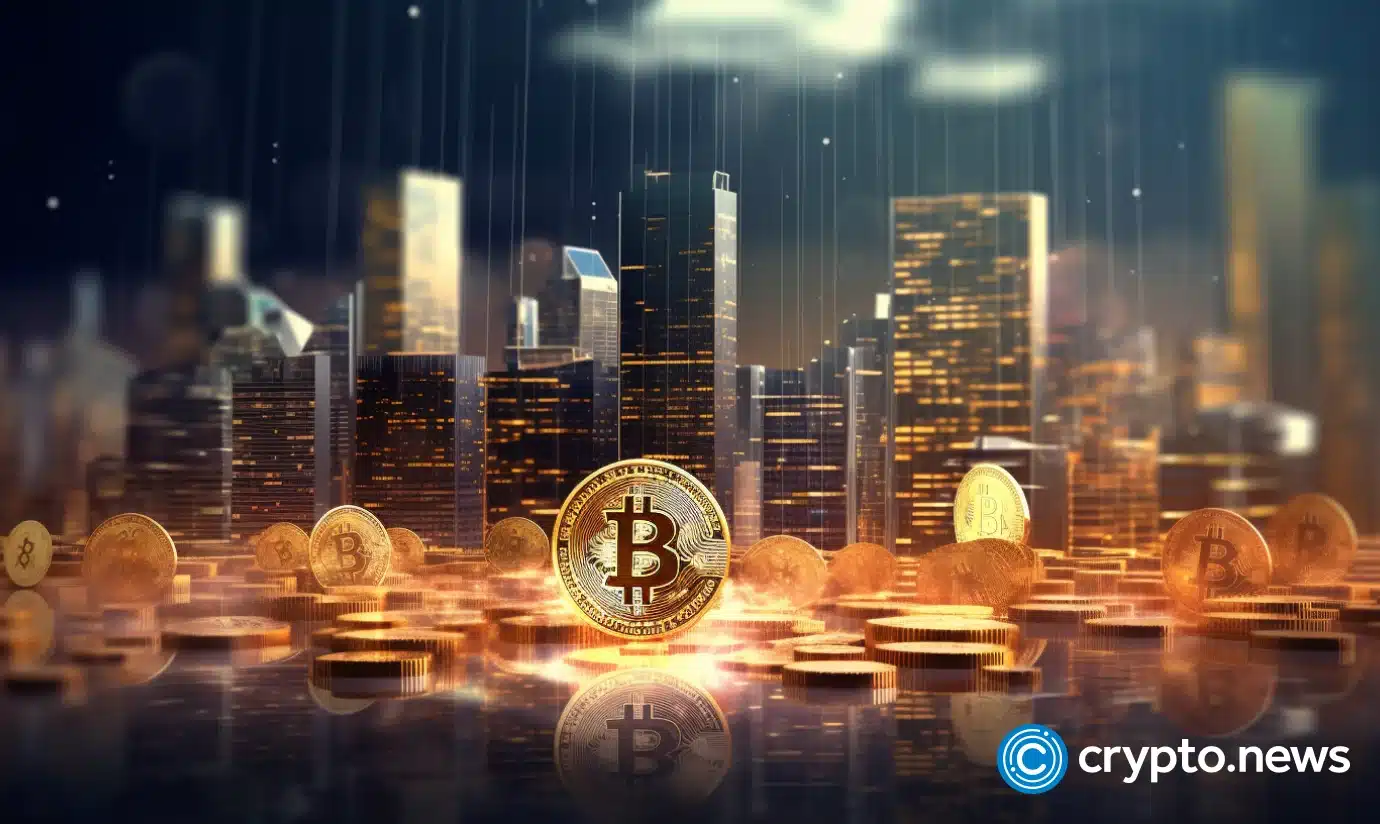 Popular crypto analyst Kevin Svenson suggests that Bitcoin (BTC) might soon break the $70,000 barrier, backed by data-driven insights and pivotal market shifts.
As Bitcoin enthusiasts closely monitor market trends and price movements, Kevin Svenson, a respected crypto analyst, has set the stage for an exciting turn of events. He has predicted that Bitcoin's value could soar to $70,000, contingent upon certain key developments. 
Svenson's analysis is based on a crucial resistance level of $32,000. In a new YouTube video, he highlighted that if this resistance transforms into a solid support base, it could initiate a substantial uptick in Bitcoin's price. Potentially, it can result in an impressive 130% increase from its current value.
According to Svenson, this support transformation is pivotal.
"Once we do get above that $32,000 on that resistance and we flip it and confirm it as support, that's likely going to usher in a huge push towards the all-time high of slightly over $69,000."

Crypto analyst Kevin Svenson
Moreover, Svenson anticipates an increase in Bitcoin's price volatility following the establishing of $32,000 as a support level.
"The swings will likely start to become more rapid," he asserted, emphasizing that even if Bitcoin doesn't immediately breach its all-time high, we should anticipate significant price fluctuations, particularly around the $32,000 mark.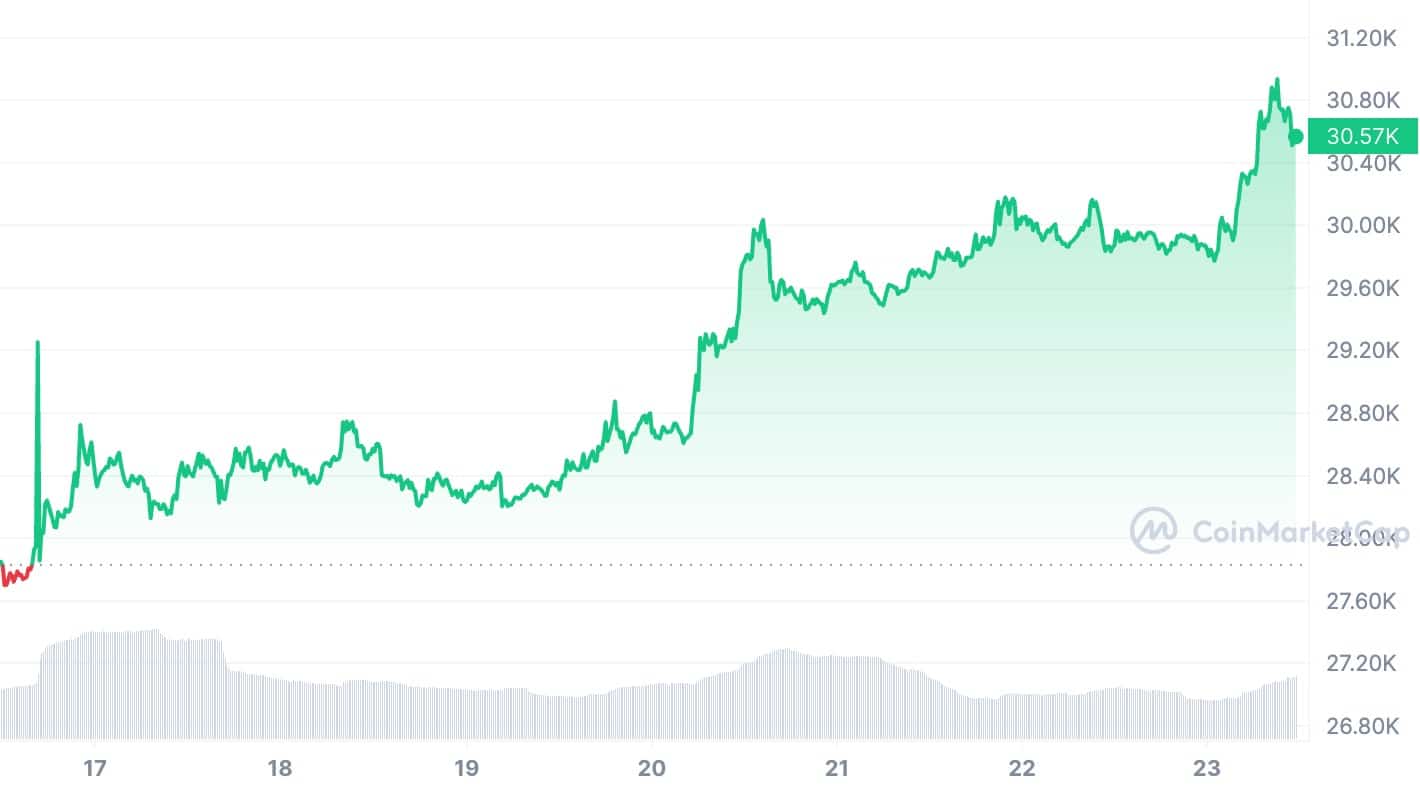 Spot Bitcoin ETF approval
If Svenson's analysis holds, the cryptocurrency market could soon witness Bitcoin breaking past the $70,000 threshold. However, he doesn't base his forecast solely on market patterns. He also draws attention to the potential approval of a spot Bitcoin ETF (exchange-traded fund).
Svenson reminds us that Bitcoin has a knack for surprising the market.
"If that does happen and we break above $32,000, just get ready for people to be surprised. Because I think a lot of people tend to forget, you know, after this boring sideways range of $25,000 to $32,000, people always forget that Bitcoin loves to surprise us."

Crypto analyst Kevin Svenson
Alternate predictions on Bitcoin price
Crypto analyst Jason Pizzino has provided an analysis of Bitcoin's price cycles. Based on historical market patterns, he suggests that Bitcoin could reach $42,000 by mid-2024.
Pizzino's model involves Bitcoin's current position, around $29,950, and the bull market cycle, which began in November 2021. Drawing on past cycles, he estimates that Bitcoin generally reaches the 50% retracement level of the preceding bear market around the 17-19 month mark.
Coinbase's massive Bitcoin stash
In other news, recent data reveals that Coinbase holds a remarkable $25 billion worth of Bitcoin. This constitutes nearly 5% of the total supply of this popular digital currency. The revelation comes from Arkham Intel, a blockchain intelligence platform.
This revelation is significant because it positions Coinbase as one of the largest Bitcoin holders globally, owning nearly 1 million Bitcoins, a substantial sum valued at over $25 billion based on current market rates.