Bitcoin Experiences Diminishing Sell-Side Pressure as More Asset Managers Acquire BTC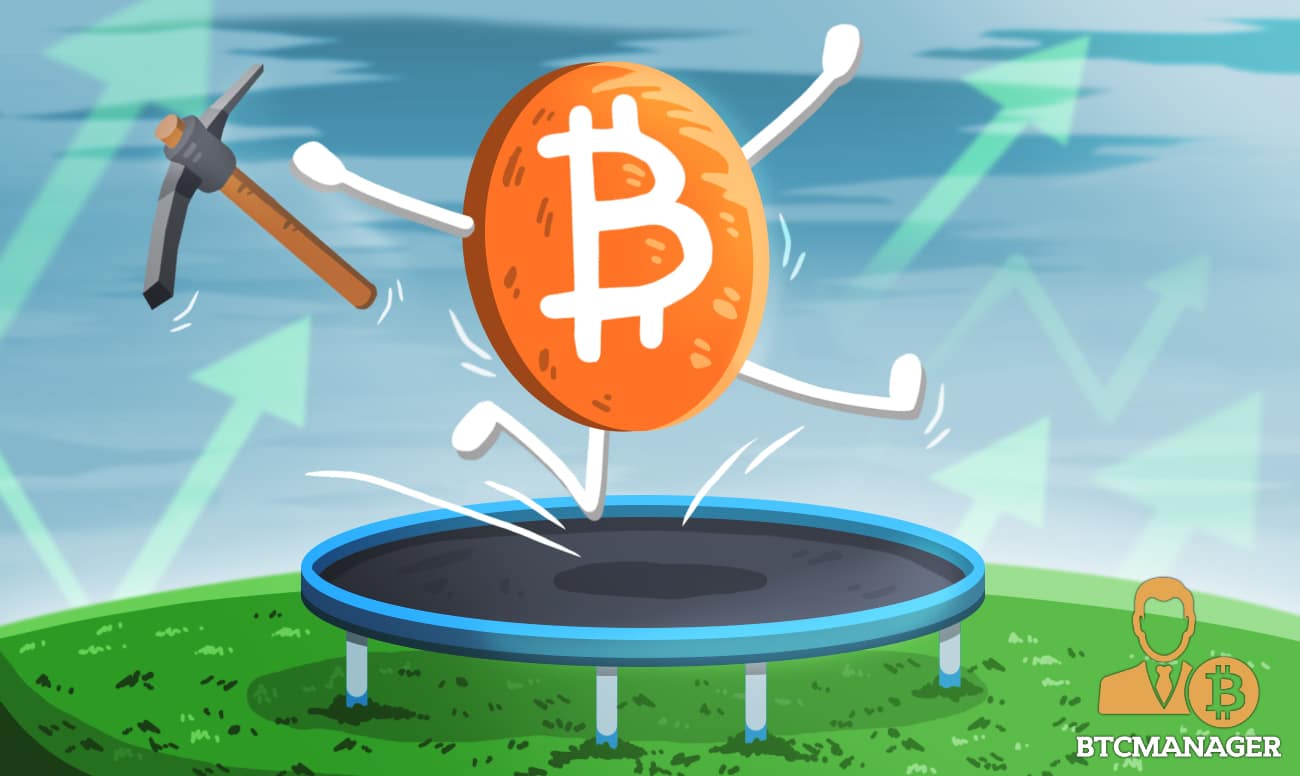 Bitcoin has been trading in a tight range, leading to many traders staying on the sidelines as they wait to see if any resolution to the upside will be forthcoming. The king coin struggled to break above the $35K resistance after finding some momentum this past weekend. The coin formed a high near $34,600 and is now correcting gains.
Fewer Investors Are Offloading Their Coins
Despite the current plunge in market confidence, data from crypto market intelligence site Santiment shows that sell-side pressure for bitcoin is declining.
"The amount of daily inflow of Bitcoin to known exchange wallets, as well as the total supply of BTC on exchanges, have experienced a sharp 50-day drop, which may point to diminishing sell-side pressure", the firm tweeted.
The trend shows that bitcoin's relentless ranging over the past few weeks hasn't spooked all investors. Some are holding on to their coins in anticipation that the cryptocurrency could move into a bullish zone soon.
Santiment analysts argue that the ongoing bearish outlook in BTC markets could work in the coin's favor, as more institutions look to acquire bitcoin on the cheap.
Asset Management Firms Are Buying the Dip
Lincoln Avenue Capital, an asset management firm that offers diverse investing strategies with a focus on affordable real estate, is the latest major corporation to bet on bitcoin.
As per social media sources, the US-based asset management company has bought 1,000 bitcoins at an average price of $33,525 per coin. Lincoln Avenue Capital spent a whopping $33.5M to acquire their coins, which constitute about 5% of the company's assets under management (AUM).
During the announcement of their BTC purchase, the asset manager shared ambitions to accumulate more coins in the future. The target is to invest up to 20% of its AUM in the world's leading cryptocurrency.
Meanwhile, another top-league investment management firm, Capital International, has gained exposure to the flagship cryptocurrency by purchasing about 1 million shares of bitcoin-focused Microstrategy.
Over the past year, Virginia-based business intelligence firm Microstrategy has emerged as a well-known force in the crypto community for its regular BTC acquisitions.
On June 21, Microstrategy CEO Michael Saylor announced the latest purchase of 13,005 BTC worth about $489 million. The firm now owns 100,000 bitcoins worth more than $3 billion at current market prices, and its CEO continues to defend his decision to invest heavily in crypto.
BTC is Back in Accumulation Phase
Analysis from top on-chain tracker Glassnode confirms that BTC is currently experiencing a wave of accumulation. The firm noted that Bitcoiners are increasingly showing a desire to hodl coins for the long-term.
Corporations are rapidly warming up to crypto and have added approximately 8% of bitcoin's circulating supply (1.6 million coins) to their treasuries, per data from Bitcoin Treasuries.