Bitcoin Whales Continue to Grow as BTC Charges Past $56k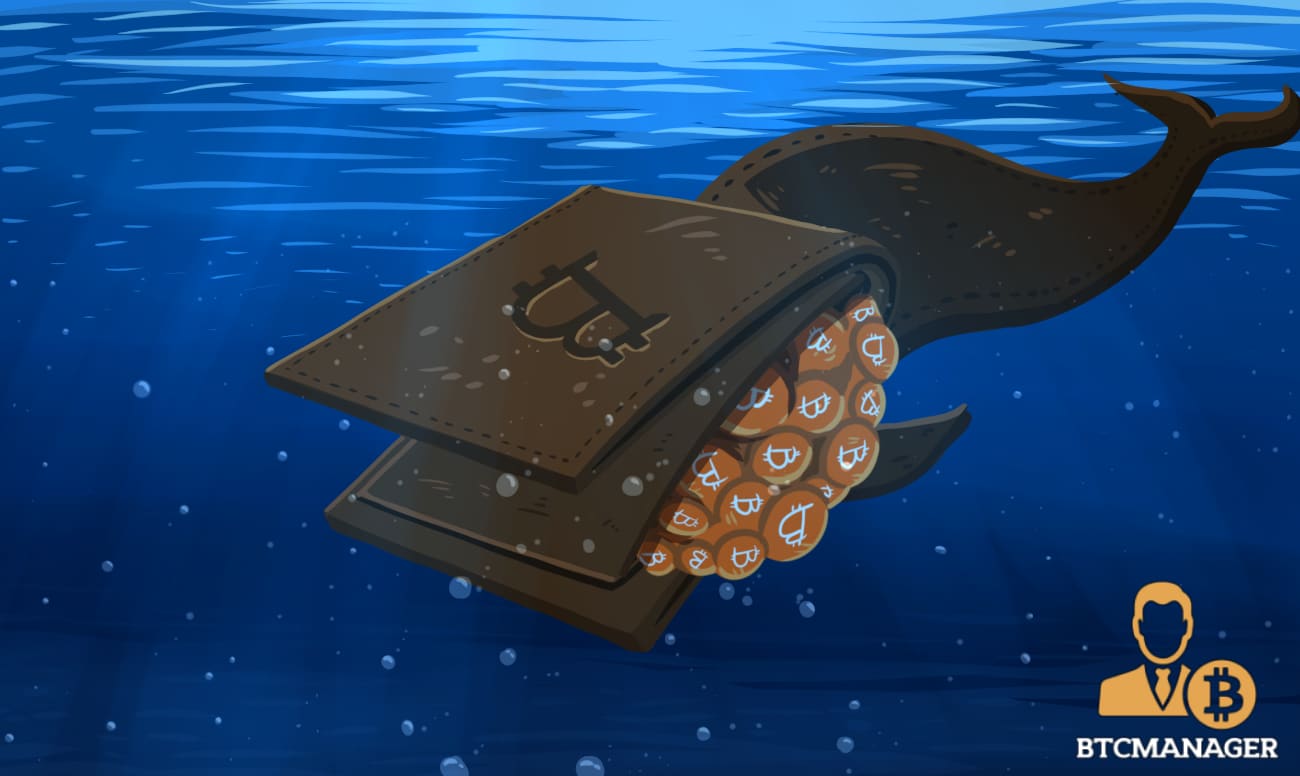 According to crypto analysis website, Santiment, last week ended with Bitcoin hovering above the $56.3k mark.  It was a return to top form by the world's leading crypto asset. The price analysis sees Bitcoin just 15% away from it's all-time highs of $64,500. 
Whales Manipulating the Market
Santiment also claimed that the crypto market was still primarily a whale market in a tweet shared  early Monday morning. In the same tweet, the trusted crypto data firm stated that whales now hold about 21.3% of the supply. 
This amount is the largest holding of all time. Santiment also opined that addresses with 100-1000 BTC accumulated up to 85.7k BTC in the last two weeks.
Last month the whales were responsible for a plunge in Bitcoin prices when they dumped thousands of coins. At the time, the dump felt like a calculated move to manipulate the markets. In that same month, whales were also responsible for purchasing 60k BTC when prices were as low as $44k.
The crypto market has proven to be susceptible to manipulation by whales, so there have been calls for more effective regulations in the industry. Leading analysts like Forbes' Oliver Renick have even suggested that crypto owners meeting specific market-cap levels in any given asset should face trading restrictions and disclosure requirements akin to those imposed in traditional markets.
What's The Possible Outcome
With October still only two weeks in, analysts feel a few factors might be significant for BTC price action for the rest of this month. The first of those factors is the underperformance of altcoins in the market. Most altcoins have seen their value bleed out by between 10-20% in the last few days. 
Ether, the largest altcoin by market capitalization, is now at its lowest against BTC. This show of strength by Bitcoin has led analysts to predict a looming "Bitcoin season" that they claim could go on into 2022.
2021 is also the deadline for Bitcoin's next halving cycle. Data from other post-halving years appears to suggest that the main rise to a blow-off top is yet to begin.
U.S.'s Stance on BTC ETFs
Another factor that might bear significance for BTC price action is the expected decision on a Bitcoin exchange-traded fund. The fate of Bitcoin ETFs has been pushed back to next month by the U.S. Securities and Exchange Commission, but October will see a "yay" or "nay" on futures-backed ETF products.
Lastly, according to the Crypto Fear & Greed Index, the industry's sentiment gauge, Bitcoin's recent price rise is rooted in sustainable growth. Unsustainable markets stem from extreme greed, and while BTC currently trades at almost $57k, the Fear and Greed Index measures at only 71/100.