BitGo Partners With Genesis Global Trading to Offer Users More Liquidity and Security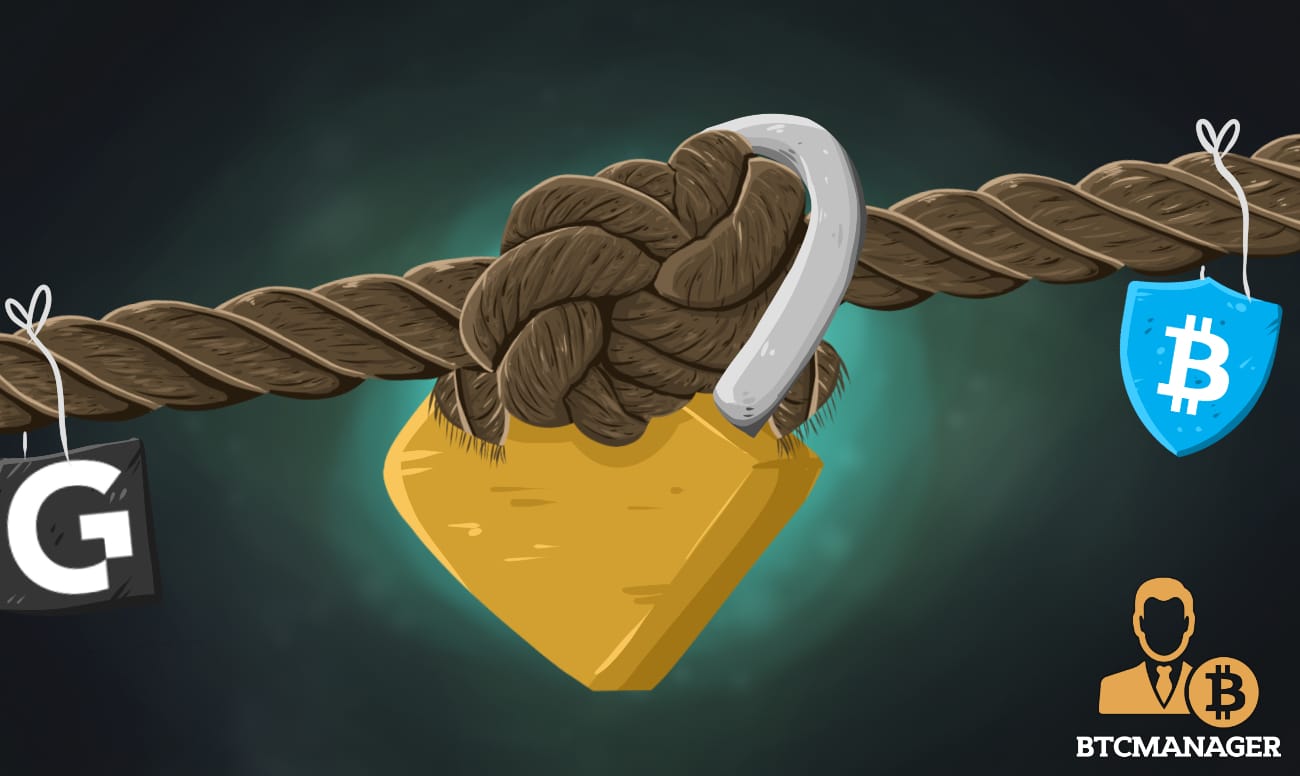 BitGo Inc., a California-based blockchain security company has announced its partnership with Genesis Global Trading, a digital currency group company that offers clients over the counter (OTC) cryptocurrency trading to enable its customers to trade cryptoassets without having to move their funds out of cold storage or handling their private keys, according to a press release on January 16, 2019.
BitGo Joins Forces with Genesis Global
BitGo Trust has collaborated with Genesis Global Trading to integrate a service on its platform which will enable its clients to trade digital assets without moving their funds from BitGo's highly secure offline storage or using private keys.
As stated in the press release, this is a service which BitGo also says provides its clients with a user interface to see the pricing for the buy and sell orders of cryptocurrencies in real-time and it comes without additional fees or hidden charges.
More Liquidity
At a time when hacks and heists are becoming more rampant in the cryptocurrency world with each passing day, BitGo has made it clear that the new service is not ready to sacrifice security for faster withdrawals.
Instead, its primary objective is to provide traders with more liquidity.
"Some custodians are choosing to sacrifice security and safety by enabling fast withdrawals from cold wallets, making their clients more susceptible to hacks, theft and false instructions," declared the CEO of BitGo, Mike Belshe.
More specifically, the funds which the user wants to sell is locked in BitGo's storage, but a notification is sent to Genesis who in turn, transfers the dollar equivalent to BitGo.
However, the latter still holds the user's asset without moving it to the exchange even though it may have already been traded for supported cryptos such as bitcoin (BTC), bitcoin cash (BCH), ether (ETH), litecoin (LTC), XRP, and others.  
Founded in 2013, BitGo claims to be the world's largest processor of on-chain bitcoin transactions, processing an impressive 15 percent of all bitcoin transactions globally, making BitGo one of the heavyweights in the DLT ecosystem fueling bitcoin's journey towards mainstream adoption.  
It's worth noting that BitGo's sterling track record has earned it the trust of several big whales as well as firms in the cryptosphere.
As reported by BTCManager in October 2018, BitGo raised over $50 million in its Series B fundraising event, with Goldman Sachs Group Inc. and Mike Novogratz's Galaxy Digital Ventures investing $15 million during the exercise.