BitMEX Top Employee Pleads Guilty to Violating Bank Secrecy Act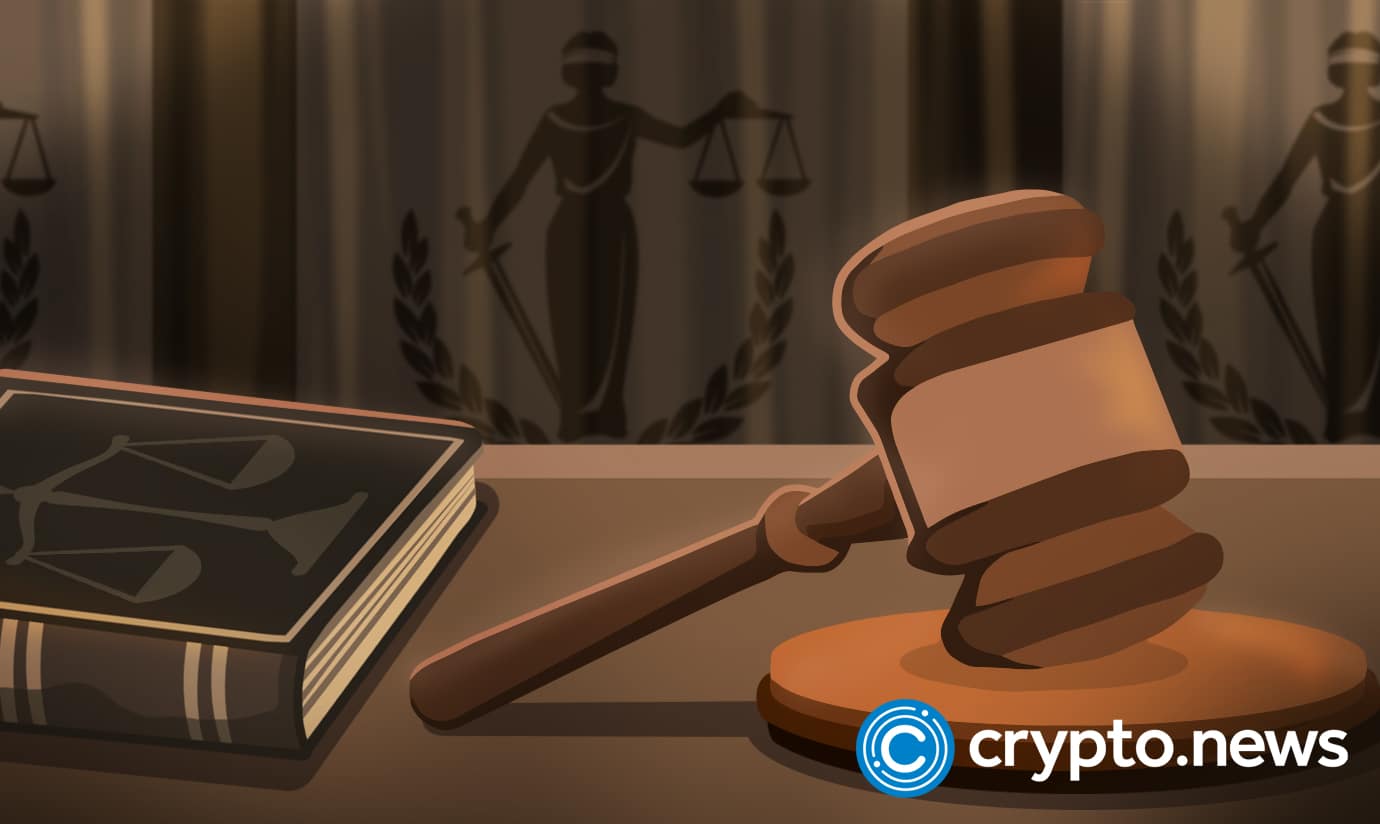 A former senior executive of major cryptocurrency derivatives exchange BitMEX has pled guilty to contravening the Bank Secrecy Act (BSA), an offense that carries a maximum prison sentence of five years. 
Dwyer Agrees to Pay $150K Fine for BSA Violation
According to a press release by the U.S. Department of Justice (DoJ), Gregory Dwyer, 39, admitted to violating the BSA on Monday (August 8, 2022). Dwyer previously served as BitMEX's head of business development and was one of the company's first employees.
United States prosecutors stated that the BitMEX executive encouraged the company's failure to implement an effective anti-money laundering (AML) and know your customer (KYC) programs, which, according to the announcement, made the crypto derivatives exchange a laundering platform.
Dwyer has agreed to pay a criminal fine of $150,000, as part of the plea agreement. Meanwhile, the former employee's crime comes with a maximum sentence of five years imprisonment.
BitMEX withdrew its services from the U.S. markets in 2015, but prosecutors said that the exchange's withdrawal was a sham, as the company still allowed US customers to access the platform for trading.
BitMEX's Legal Saga With U.S. Authorities
The latest development comes after BitMEX co-founders Authur Hayes, Benjamin Delo, and Samuel Reed also pled guilty to the BSA violation, after they, alongside Dwyer, were charged with the crime in 2020.
Hayes and Delo admitted to the crime in February 2022 and agreed to pay $10 million each. In May, a U.S. federal judge sentenced Hayes, who was the former CEO of BitMEX, to two years probation, although prosecutors called for a minimum of one-year jail term for the defendant.
Meanwhile, the ex-chief's sentencing started with the first six months in home confinement. Delo also received 30 months of probation without confinement in June.
Commenting on Dwyer's guilty plea, Damian Williams, a U.S. Attorney, said:
"With this plea, this Office has now obtained criminal convictions against all three founders, as well as a high-ranking employee at BitMEX, for willful violations of anti-money laundering laws. Today's plea reflects that employees with management authority at cryptocurrency exchanges, no less than the founders of such exchanges, cannot willfully disregard their obligations under the Bank Secrecy Act."
Cryptocurrency exchanges have come under probe and sanctions from United States authorities in recent times. One of such companies, Coinbase, reportedly came under investigation by the Securities and Exchange Commission (SEC).
As reported by crypto.news the SEC was probing Coinbase to check if the company allowed American residents to trade cryptocurrencies that were supposed to be registered as securities.
Recently, the United States Department of the Treasury's Office of Foreign Assets Control (OFAC) sanctioned crypto mixer Tornado Cash, stating that the mixer did not impose controls that would prevent "malicious cyber actors" from using the platform as an avenue to launder funds.