US Prosecutors Call For 1 Year Minimum Prison Sentence on BitMEX Co-founder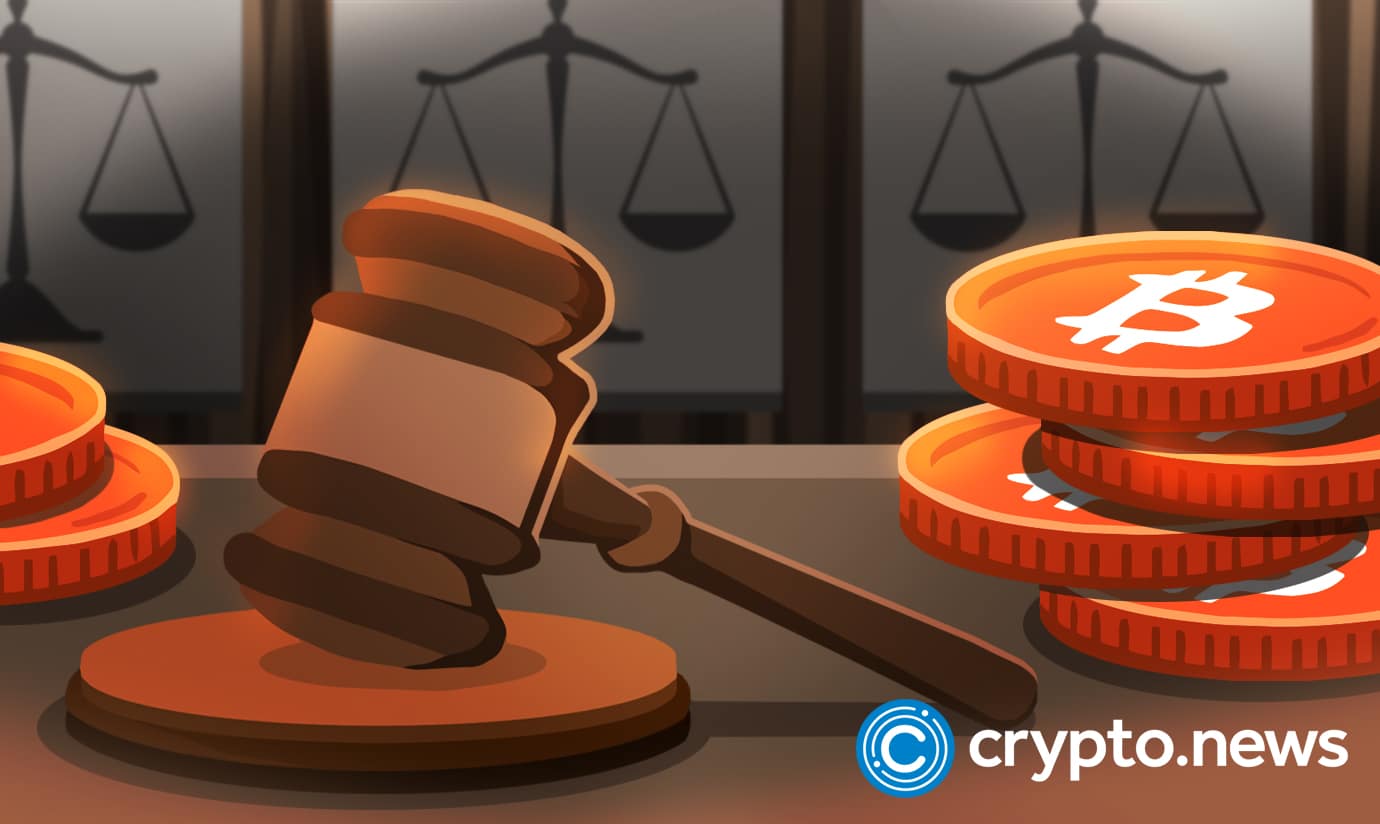 US prosecutors believe that Arthur Hayes, the Co-founder of BitMEX, should be jailed for longer than a year after pleading guilty to anti-money laundering violations. Mr. Hayes made a plea deal that stipulates a 6 to 12-month sentencing.
BitMEX Co-founder Made a Plea Deal Early February
US prosecutors have been seeking a longer jail term for Arthur Hayes. In October 2020, the SEC opened an investigation against several top executives in the Bitmex exchange platform for failing to implement proper AML procedures.
Earlier this year, Arthur Hayes, one of the co-founders, pleaded guilty to US Bank Secrecy Act Violation. Other co-founders, including Benjamin Delo and Samuel Reed, also pleaded guilty and accepted to pay a $10 million fine, each representing "pecuniary gain derived from the offense."
If Hayes went to trial, he would have served a minimum of 5 years for the charge. But, as part of the plea deal, the prosecutors agreed that he is supposed to serve a term of 6 to 12 months, based on federal sentencing guidelines.
Prosecutor Calling For a Longer Sentence
Through his lawyers, Hayes requested the court to sentence him to 6 to 12-month probation, meaning he would have the freedom to travel. His lawyers argued that he is unlikely to repeat the same mistake, even providing a letter from his mother. The probation office even recommended 2-year probation.
While the probation office and Hayes's lawyers requested that the sentence be probationary, the prosecutors have recently been calling for at least a one-year jail term. The prosecutor who argued SEC's case said,
"There is no question that this case has been extremely closely watched in the cryptocurrency industry… Compliance by cryptocurrency platforms will be unattainable if their operators believe there are no meaningful repercussions for failing to comply with the law."
The statement insinuates that SEC targets to use the Hayes case to intimidate other crypto project founders. The prosecutors reiterated that Hayes and his co-defendants failed to prevent the exchange from being a money-laundering pool, hence are guilty of heavy offenses that deserve at least one year in jail.
The prosecutors even argue that the choice of Seychelles as the headquarters was a malicious attempt to avoid regulatory scrutiny. By fighting against the probation, the prosecutors insinuate that the $10 million financial fine and six months of probation are not a long enough punishment.
Over the past around 18 months, the SEC has vastly publicized the case inconveniencing Mr. Hayes's personal life. The SEC has continuously been harassing Hayes publicly to intimidate others.
Other BitMEX Related Cases
BitMEX exchange faced other charges and agreed to pay $100 fine. Other BitMEX co-founders are also waiting to get their sentences later on June 15 and July 13 for Delo and Reed, respectively. One of the original employees of the exchange is also facing charges and will be going to trial this October.