Bitrue Crypto Exchange and the BTR Token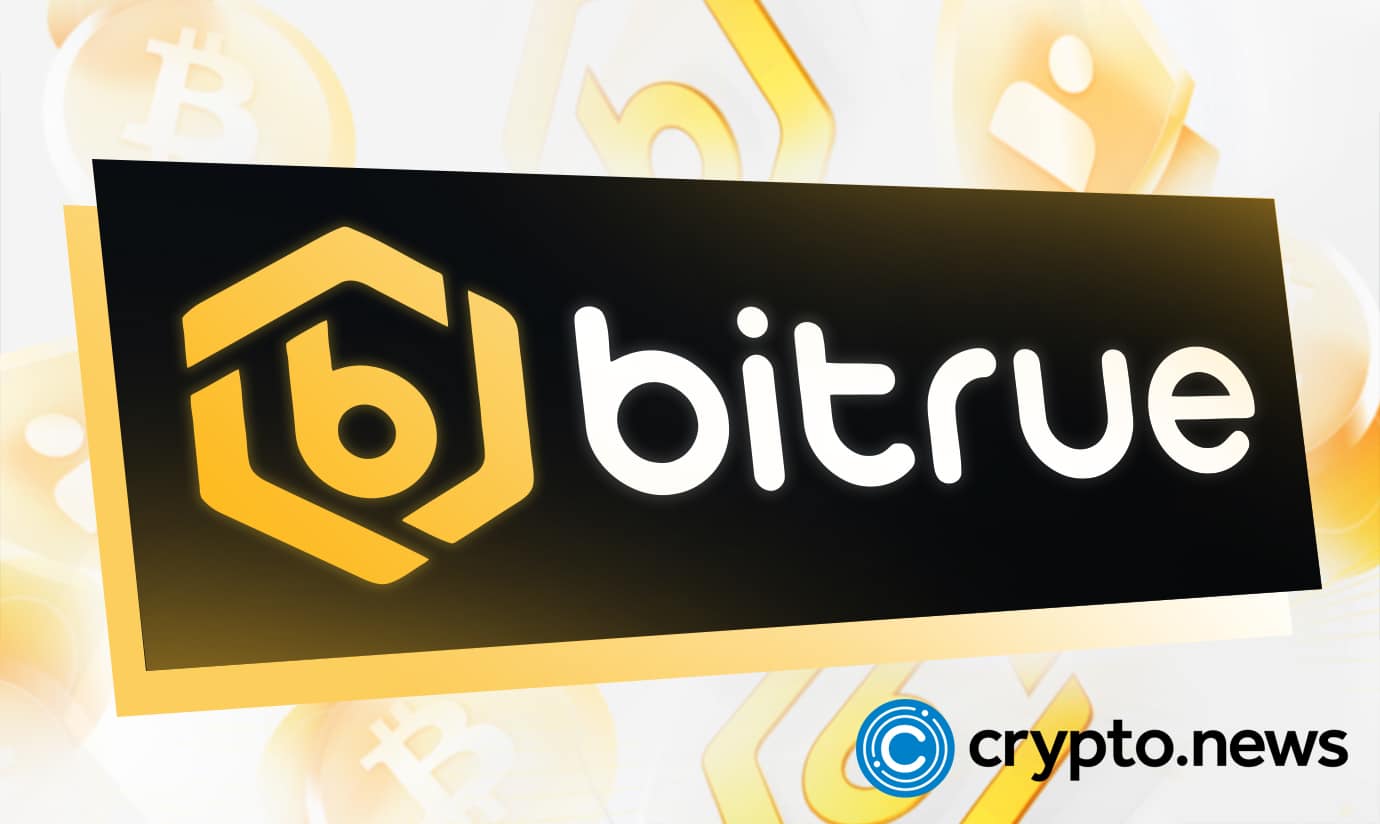 Bitrue is a crypto exchange that has advanced trading options and opportunities for crypto enthusiasts to grow the value of their holdings through the earning of interests. It has several features to earn passive income for its users, including lock-up investment programs and other staking features. These services make the platform best for intermediate to experienced users who seek to trade in derivatives and earn high yields from staking.
A user can trade over 250 cryptocurrencies at live market prices with friendly fees in its spot trading protocol. The exchange also has a significantly higher number of supported trading pairs than other crypto exchanges. This range of cryptocurrencies is higher than most of the largest centralized crypto exchanges like Coinbase.
Although the exchange stands as one of the largest ones in the crypto space in terms of daily trading volume ( over $2.61B), it has had a fair share of tough times. The exchange has been hacked before (2019) and lost funds worth around $4.2 M. However, it learned from its mistakes and introduced next-level security measures throughout time to make its funds and transactions safer.
Due to its high level of innovation, this exchange is best for intermediate to experienced traders who seek to explore spot, futures, high yield, lending services, staking, and other derivatives. Below is more information on the Bitrue exchange and its BTR token.
Company Overview
Bitrue was launched by Curis Wang in 2018 with a mission to bring "Security, speed, and simplicity" to the crypto space. It is Singapore-based, with users across over 80 different countries. It also has other offices in countries like the US, Europe, and Taiwan.
The exchange is regarded as one of the best platforms to trade XRP as it was one of the first ones to list it. Even after the current case between the SEC and XRP's parent company Ripple began and other exchanges dropped the token, Bitrue never did. It continued to offer it to date.
It operates in different countries but is not available in some which are sensitive about crypto assets that take the shape of securities. Such counties include the US, China, Iran, and North Korea. It is best known for offering advanced trading options with supporting trading tools like multiple live charts, stop loss and limit orders, and margin and futures trading options with leverage.
It also has
Staking services that offer APYs of up to 100%
Fees up to 0.32% in spot trading
Over 250 crypto assets
An almost HEX architectural structure.
Here is more about the exchange and the BTR token.
Key Features of Bitrue Crypto Exchange
Staking
Bitrue allow users to stake their BTR tokens to yield an APY of up to over 10%
Almost HEX architectural structure
The exchange functions mainly like a CEX on its main platform. However, its other platforms and services operate similarly to decentralized exchanges. This feature makes it stand out against most of its competitors.
Over 250 crypto assets
Bitrue has a wide selection of crypto assets as compared to its competitors. It supports over 250 crypto assets which are even higher than Coinbase, which offers only 150 assets. This feature offers its users a chance to explore the crypto market in a better way by trading different assets.
Has insurance funds to hedge against any future cyber attack
The exchange has a reserve of about 38 million XRP and 40 million BTR tokens to ensure users' funds against any possible loss of funds resulting from hacks.
Competitive trading fees
Although the exchange does not charge the least fees in the crypto space, it charges competitive ones. It charges its fees in the range of 0.098% and 0.32%.
BTR Token
Bitrue coin (BTR) is the native token of the Bitrue crypto exchange. Currently, the coin is trading at $0.183144 with a 24-hour trading volume of $9M. It also has a circulating supply of about 390M BTR tokens with a maximum supply of 1B.
The coin lists as number 669 on coinmarketcap listing according to the size of its market capitalization. The coin can be traded on Bitrue and other exchanges too. Such exchanges include ProBit Global and OceanEX.
The coin has utility within the Bitrue ecosystem. It supports all businesses, including settlement of transaction fees, cash deposits, loaning protocols, voting for listing on other platforms, and other wealth management programs.
BTR Token Price Prediction
BTR is trading at $0.183144 with a total supply of 390M tokens. The coin's supply is also capped at 1B tokens meaning that it would never go beyond 1B. The coin also has a market capitalization of $23 M making it one of the best coins to invest in since it won't have to move by far to create a vast difference in its price. It also has utility in the Bitrue ecosystem, giving it a real-life use case and creating a live supply and demand dynamic.
Given that the exchange already has a daily trading volume of over $2.1B, the BTR token has a chance to continue growing alongside it. The coin also has an active burning mechanism aimed at reducing its circulating supply. Two years ago, the team behind BTR even conducted a token burning event that took out 10% of the coin supply. Such burns will ensure that the coin's supply remains low; thus, the demand sustains or increases.
If the exchange continues growing and the burning mechanism of the coin improves, it might gain value significantly in the long term. However, it is advisable to always DYOR before investing in any crypto project as they come with risks and may lead to huge losses.
How Does Bitrue Work?
Bitrue does not require users to fill in their AML/KYC details when registering or starting trading on it. It only requires users to verify their email address, deposit their funds and begin trading. However, AML/KYC details may be needed when using some protocols on the platform.
This process requires the submission of government-issued identification cards or documents like a driving license and the verification of a user's address. Once that registration process is over, the user can trade by navigating different platform sections. The user interface (UI) is straightforward, such that anyone can easily navigate through it.
The exchange offers a reasonably low bank transfer option, but fees may be higher to those who wish to transact using credit and debit cards since it relies on third-party financial services provider Simplex. Simplex charges 3.5% per transaction involving the bank cards that it supports.
The exchange also offers advanced trading options like derivatives trading alongside tools to assist in the trades. Such tools include limit and stop orders, trading view charts, and leverages of up to 20X. It also allows users to enter both short and long market positions in the futures and leveraged tokens trading options.
How to Stake BTR on Bitrue
Bitrue allows its users to stake the BTR tokens through the Power Piggy and the Lock-Up Investment protocols. Users are then rewarded for committing their coins. Staking enables an exchange to profit from either liquidity or removing the staked coins from circulation to make the platforms work optimally.
Power Piggy
The Power Piggy was the first protocol that the exchange used to allow users to stake their BTR tokens. It generates passive interest on different coins under unlimited lock-up periods. However, different coins have different caps that a single user can stake. Here are some coins that it supports and the maximum number that it can allow for staking.
| | | |
| --- | --- | --- |
| Cryptocurrency | Interest rate | Maximum coins supported |
| VET | 2.1% | 10M |
| BTC | 1.9% | 4 |
| RLY | 10% | 2M |
| LUC | 10% | 800K |
| SAND | 20% | 100K |
| OHM | 100% | 3K |
| METIS | 50% | 100K |
Lock-Up Investment Protocol
The Lock-UP Investment Protocol is the other staking option that Bitrue supports. It was introduced two years ago and offered higher rewards than the Power Piggy. As a result, its staking offers are bought much faster than Power Piggy.
The platform allows users to stake their BTR once the community caps for Lock-Up Investments are sold out and shut once they begin generating income. A user must invest an equivalent of 0.5USDT in any available coin of their choosing. The platform allows users to lock their funds while offering mouth-watering interests to the large coins higher than most protocols.
For instance, it offers interests of 10.2% APR for large coins like BTC, USDT, and XRP for a Lock-Up period of 30 days. The platform also allows users to stake their BTR to generate a personal cap, as explained above, even after the community caps for the lock-ups sell out. After the locking cycle, the user is refunded their staked coins, generated interest, and any BTR that could have been locked to create a personal cap.
Is It Safe to Trade On Bitrue?
Bitrue has been hacked before, which made it rethink its security measures. Now it has new features to protect users against cyber attacks and has a reserve to refund its users if an attack happens and claims their funds.
The exchange requires its users to use security practices like two-factor authentication (2FA) to reinforce their security. It also has other security features like cold wallet storage for users' funds, emailing security notifications for each transaction, and account locks.
Its reserve is made of 38M XRP tokens and 40M BTR, which is always ready to refund users who have been affected by security issues from the exchange. However, it is advisable to always use general security measures to protect yourself in the crypto space while using Bitrue. Also, it is best to be careful while using the platform as it does not refund users who lose their funds due to their mistakes while using the exchange.
How Does Bitrue Compare to Its Competitors?
Bitrue is one of the best crypto exchanges, according to its daily transaction volume. It also has several user-friendly features that compare well against other exchanges. Here is how it compares to Coinbase.
Bitrue vs. Coinbase
| | | |
| --- | --- | --- |
| Feature | Bitrue | Coinbase |
| Supported cryptos | Over 250 | Over 150 |
| Spot trading fees | 0.098% to 0.32% | Up to 1% and 0.60% in coinbase pro |
| Staking ROI | Up to 100%APY | Up to 5% |
| Trading options | Supports spot, futures, margin and leveraged tokens. | Supports different trading options like spot, margin and futures trading that are regulated by the CFTC. It aims at making derivative trading accessible to all. |
| Additional features | Supports DeFi services like crypto lending and high yield earning. | Supports DeFi services like crypto lending, and basic and advanced crypto trading platforms and also has a learn and earn program. |
Final Word
Bitrue stands as one of the best crypto platforms that users can opt for in crypto trading and earning. It supports different trading options and passive earning methods. However, there are a few things that it ought to improve. Some of its staking features offer very low ROIs. For Instance, the Power Piggy offers even 1% interest upon lock-up of assets for an unlimited amount of time. Such a return is too low considering how sharp the market can vary.
However, it also has a solution where users can opt to use a lock-up investment protocol to earn returns of up to 100% APY. The platform has other features like low fees, some DeFi-like services (crypto lending), and a wide range of crypto assets. That makes it fit intermediate users who would like to explore the crypto market.
This crypto platform capitalizes on services common to the DeFi sector. Services like crypto staking for APYs of up to 100% and crypto lending can be found on this platform and the DeFi sector. That calls for investors to explore different crypto platforms. Such platforms usually help them to diversify their experiences in the crypto sector. They also offer passive earning opportunities with better ROIs. However, they are mainly targeted by cyber attackers.
Crypto enthusiasts should note that different types of crypto platforms have advantages and disadvantages. Therefore, they should research well the differences between CEXs, DEXs, and HEXs. Also, remember that the crypto space is risky, so all investments should be done with extra money as it can be subject to huge losses.