Bittrex Crypto Exchange Lists SOLVE-USD Trading Pair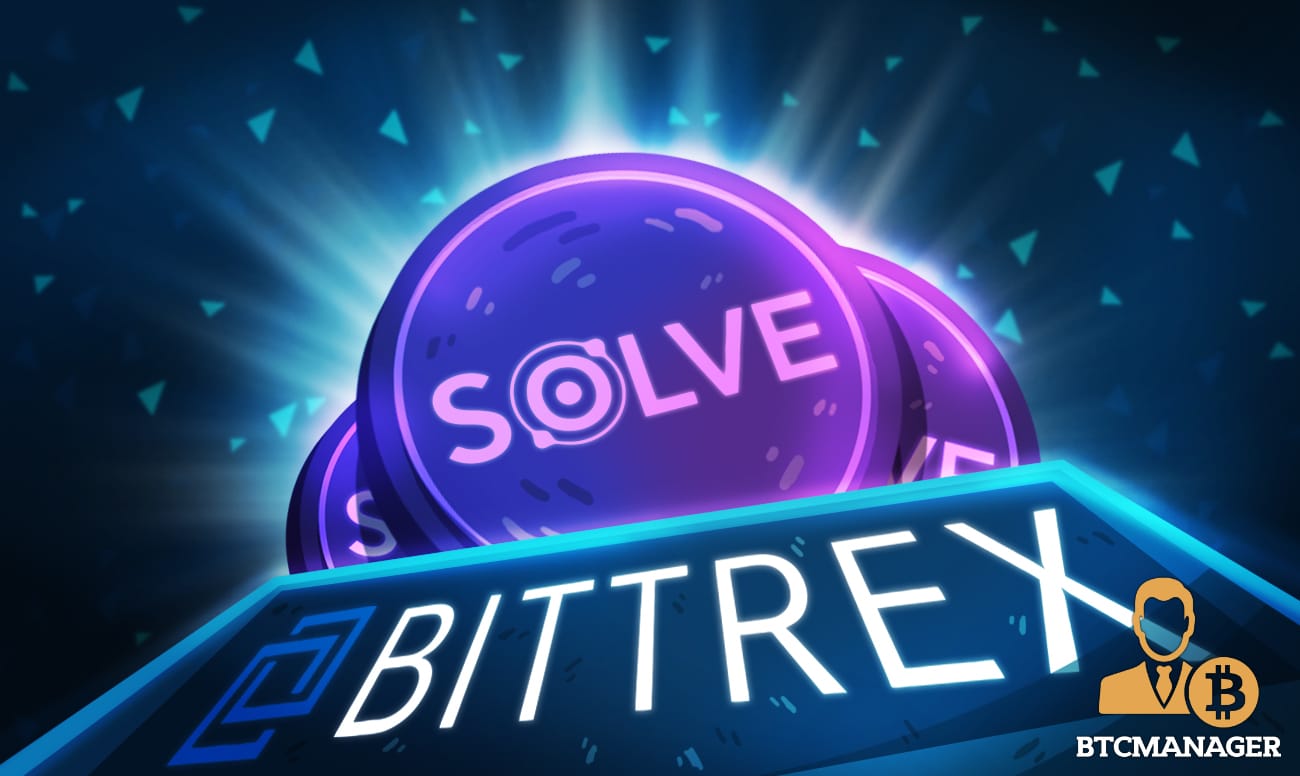 Bittrex crypto exchange is now the latest platform to list the SOLVE-USD trading pair as the blockchain healthcare project continues to gain popularity.
Solve.Care Now Available for Trading on Bittrex
Solve.Care announced the news of the SOLVE-USD trading pair listing in a press release published on Tuesday (June 2, 2020). According to the press statement, the SOLVE-USD trading pair is now available for trading on Bittrex.
Following the news of the listing, SOLVE-USD becomes the 36th token added to the Bittrex trading catalog. Users can now purchase SOLVE tokens with fiat, making the "coin" more available to a broader category of cryptocurrency proponents.
Commenting on the news of the listing, Solve.Care CEO Pradeep Goel, remarked:
"The USD pairing of SOLVE is a big milestone in our continuing mission to make healthcare more accessible to everyone. Anyone with a Bittrex account, including doctors and patients, can easily acquire SOLVE tokens to be used for their healthcare needs without having to understand how digital currencies operate."
According to Goel, the Bittrex listing further establishes the credibility of the Solve.Care project which will translate in the service being able to broaden its adoption within the healthcare industry. As previously reported by BTCManager, Changelly also listed SOLVE tokens back in April 2020.
Blockchain Adoption in Healthcare Sector
Solve.Care has continued to foster the utilization of blockchain in improving the healthcare industry. In late May, the project launched the Global Telehealth Exchange (GTHE) as a way to bridge the gap between doctors and patients.
The GTHE seeks to leverage decentralized ledger technology (DLT) in opening lines of communication between doctors and patients to ensure efficient healthcare delivery. The system also ensures that patients' records are securely stored especially in the era of hospitals being targets for cybercriminals.
Apart from ensuring robust communications in the healthcare scene, Solve.Care is also working toward improving other logistical issues in the industry. Back in March 2019, the platform partnered with ride-sharing startup Lyft to improve public access to healthcare solutions.
Blockchain technology continues to see some degree of adoption in the healthcare scene across sectors like pharmaceuticals and safeguarding medical records. Some DLT projects are looking at using the novel technology to improve the supply chain of medicines and fight the spread of counterfeit drugs.
A recent Harvard study says blockchain is ripe for a more broad-based adoption within the global healthcare space.