Bitwise to launch two Ether-themed ETFs Monday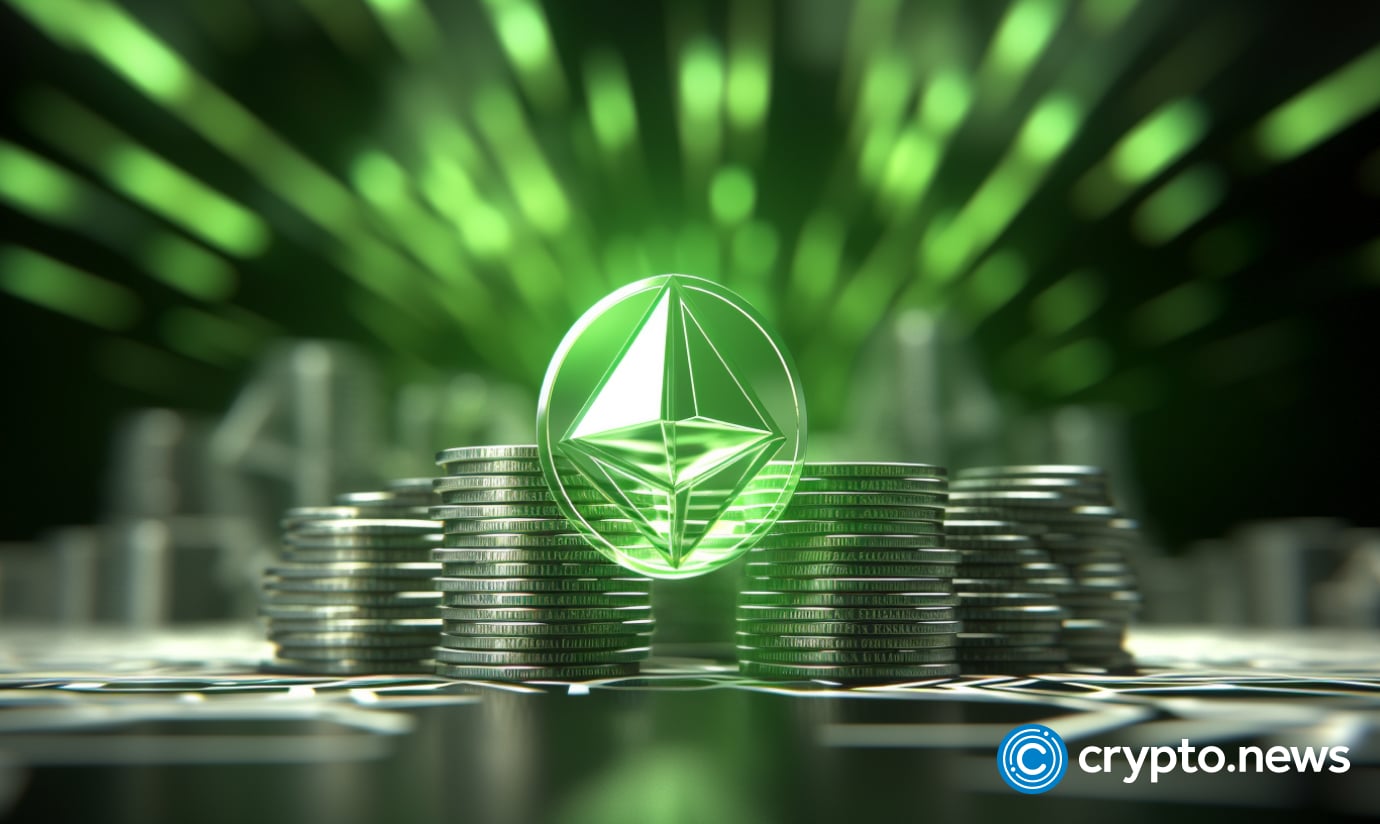 Bitwise has verified that trading for two Ethereum futures exchange-traded funds (ETFs) will begin on Oct. 2.
Bitwise Asset Management, the largest crypto index fund manager in the U.S., announced its plans to launch two Ethereum-themed ETFs: the Bitwise Ethereum Strategy ETF (AETH) and the Bitwise Bitcoin and Ether Equal Weight Strategy ETF (BTOP).
Scheduled to commence trading on Oct. 2, these ETFs will allow investors to tap into the burgeoning Chicago Mercantile Exchange (CME) Ethereum futures market via a regulated ETF format.
Bitwise CEO Hunter Horsley expressed enthusiasm for the initiative, citing Ethereum's widespread usage and growth. "Ethereum (ETH) now has billions in revenue, millions of users, and thousands of distinct apps and developers," he said.
These ETFs come at a pivotal time, as Ethereum-based applications have grown substantially. According to Bitwise, stablecoins processed over $1 trillion in Q1 2023, skyrocketing from virtually nonexistence in 2019 to a $125 billion market today.
Similarly, the total capital deposited across decentralized finance (defi) applications built on Ethereum has risen 60-fold since 2019 to $40 billion today.
Considering its unique potential, Matt Hougan, Bitwise CIO, believes Ethereum offers a broader portfolio opportunity than Bitcoin (BTC).
"Like alternatives, Ethereum's correlation to traditional equities over the last two years has been low and trending lower. At the same time, its increased usage and cash flows suggest it has the characteristics of a growth asset. That combination makes Ethereum a distinct asset in portfolios"

Matt Hougan, Bitwise CIO
These ETFs are the latest additions to Bitwise's broad suite of professionally managed vehicles, which includes the Bitwise Crypto Industry Innovators ETF (BITQ), the Bitwise Bitcoin Strategy Optimum Roll ETF (BITC), and the Bitwise Web3 ETF (BWEB).
With companies such as BlackRock, Invesco, and Valkyrie still in the queue awaiting the green light for their Bitcoin ETF applications from the U.S. Securities and Exchange Commission (SEC), several firms are venturing into the Ethereum ETF domain.
For instance, Invesco, a renowned asset management company, is said to be investigating the prospects of launching the Invesco Galaxy Ethereum ETF.