Blackmoon Crypto Platform: A New Vehicle for Crypto and Fiat Investors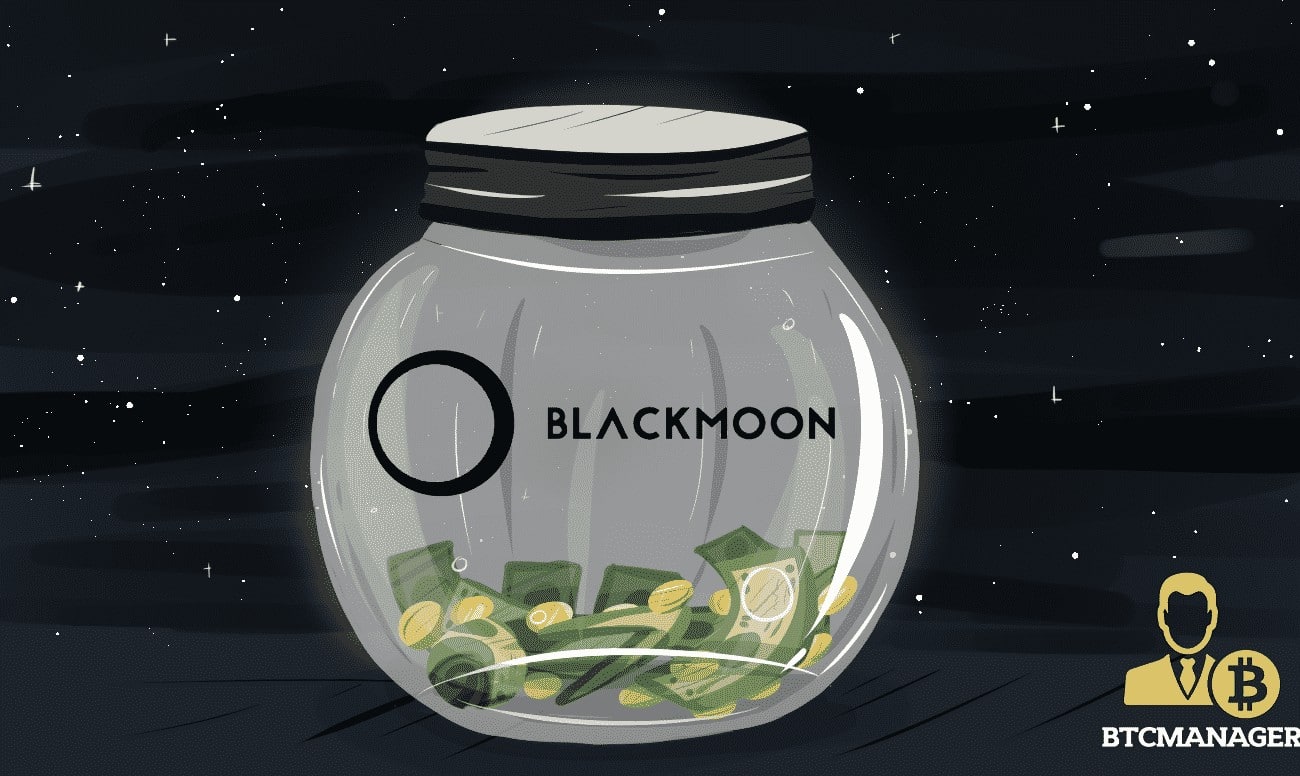 Blackmoon Financial Group, a financital technology and investment management company founded in 2014, will launch a blockchain-based platform for tokenized vehicles. Asset managers will be able to create and manage legally complaint tokenized funds. While incorporating the blockchain and cryptocurrency, the platform will be open to any asset managers from the crypto world or from traditional finance.
ICO's have been all the rage, with CoinDesk's State of Blockchain: Q2 2017 report noting that ICO funding has grown to three times that of venture capital fundings in terms of deal size and quantity. Blockchan token sales raised $729 million in Q2 2017 and hedge funds and institutional asset managers are expected to continue this theme.
On the coattails of the popularity of this new financing method, Blackmoon Financial Group wants to create a token that represents a portion of an investment portfolio. Their platform and tokens will be based on the Ethereum blockchain technology. Tokenized funds bring several advantages to investors; they are more cost efficient, benefitting from lower infrastructure and setup costs. Also, these funds tokens are immediately tradeable.
Oleg Seydak, CEO of Blackmoon Financial Group explained that Blackmoon Crypto's platform pays close attention to regulation:
"Setting up the proper investment structure is a costly endeavour. Not all tokenized funds set up a proper structure, which leads to greater regulatory risk for investors. Now is the time to introduce the industry standard for setting up tokenized investment vehicles that can attract investments from private individuals and institutional investors of any kind. That's what the Blackmoon Crypto platform does; it pays attention to regulatory risk and bridges the gap between the fiat and crypto worlds."
Blackmoon Crypto's token, called BMC, will be on offer during a crowdsale period starting September 12, 2017 (01:00 UTC). The funds that operate on the Blackmoon Crypto Platform will generate fees that will then be redistributed to token owners who are registered as Continuous Contributors. Contributors will be required to play an active role in deciding how the Platform is developed.
50 percent of the total token supply is on offer to the public, while 30 percent will be locked in a company reserve, a necessary foundation to sustain future development. The remaining 20 percent will go to the team, locked in a smart contract with a 24-month vesting period, and six-month cliff.
BMC tokens will be available at $1 for the first 48 hours of the crowd sale. From the third to seventh day of the ICO, the token price will rise to $1.05 finally reaching $1.10 on the seventh day of the sale.
The project's white paper outlines advatnages for both crypto and fiat investors. For crypto invetors, the benefits include access to opportunities in the fiat world and awider range of investment opportunities with a lower risk profile to complement and balance existing speculative exposures. Whereas for fiat investors, they can enjoy a higher net return, thanks to the cost-efficient structure of tokenized funds and gain access to the new asset class of cryptocurrency.
Competing with others like Melonport and Iconomi, the graph below shows how Blackmoon Crypto is positioning itself in this growing market. By offering a more diverse array of investment opportunities, Blackmoon Crypto will aim to position itself as a leader in this new field of tokenized investment.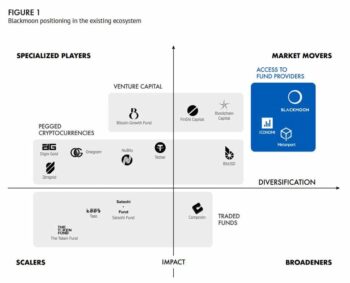 With a proven track record for delivering returns for investors, Blackmoon Financial Group have delivered double-digit returns with a fixed-income fund. With the experience of the team, Blackmoon Crypto platform is likely to challenge other providers such as Iconomi with more diversification and more features.
In early 2018, Blackmoon Crypto will apply for a license in the US to expand its reach and allow American investors to get involved too. By 2022, their forecast is to have around $2 billion of assets under management as in 2019, Blackmoon Crypto Platform plans to leverage the VC pedigree of the founding team by adding stock market fiat funds, actively managed crypto funds, and venture capital funds.