The Blockchain Industry Could Reach $7 Billion, Says Bank of America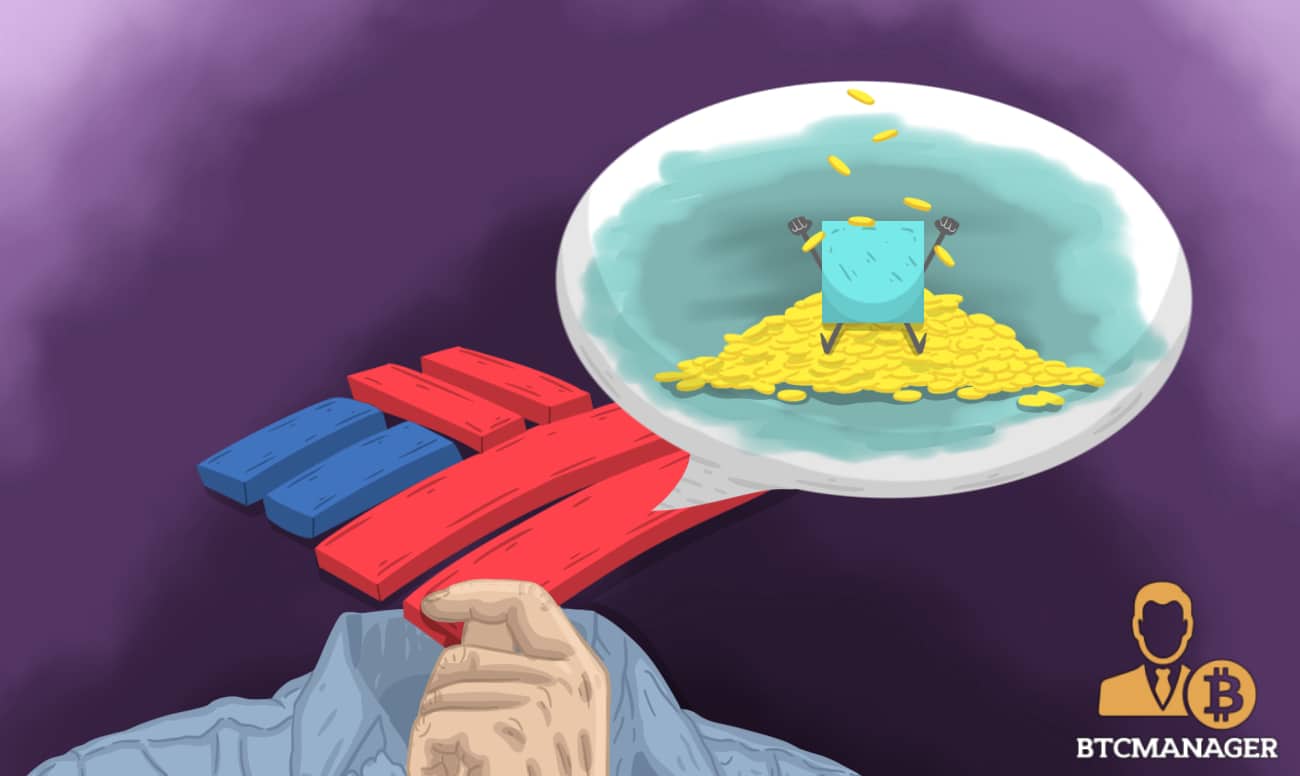 Although the blockchain sector is still an emerging industry, the Bank of America estimated that the addressable market for blockchain will soon reach $7 billion. According to CNBC, while blockchain technology is not standard in a business-to-consumer market, it could help improve existing services in business-to-business markets such as the Software-as-a-Service (SaaS) industry, the real estate sector, the supply chain, and logistics industry.
Amazon, Microsoft, and Oracle to Benefit from Blockchain Technology
While analysts from Bank of America did not identify the exact time frame when the blockchain industry will peak at $7 billion, they noted that it will become a multibillion-dollar industry for many large technology companies like Microsoft, Amazon, and Oracle.
Saas companies like IBM, Salesforce, VMware, and companies in the mortgage and real-estate industry like Redfin, Zillow, and Lending Tree also have a lot to gain if they implement blockchain technology in their existing operations.
Kash Rangan, a research analyst from the Bank of America, noted that when it comes to SaaS technologies, they can leverage a blockchain's network and integrate it with their cloud computing operations and even enhance specific systems that require large amounts of trust.
A great example of a large company that could benefit significantly is Amazon, the giant American electronic commerce and cloud computing company. Amazon's cloud services could leverage blockchain technology which could also be used to ensure that their supply chain operations become more effective and efficient. Alternatively, Microsoft's Azure could even offer blockchain-as-a-service (BaaS) on its existing cloud computing platform.
Blockchain's Money Making Ability Remains Unproven
The Bank of America also mentioned that, while their estimate is one projection, there are many blockchain projections available since the technology's ability to make money remains mostly unproven. "Many blockchain use cases have been identified, but full products/services have not yet been built out and are not used in production," said Rangan.
Unfortunately, the value of the technology underpinning cryptocurrencies in the market remains largely unknown. Bank of America believes it will reach the $7 billion marks soon, despite the bearish cryptocurrency market's position at $216.9 billion as of October 3, 2018. To put this into perspective, EOS, a blockchain platform for the development of decentralized applications, was valued at a whopping $4 billion after their year-long token sale.
Although blockchain is seen as a highly disruptive technology, it will take some time before it can yield significant benefits in the real world.