Blockchain Partners and TokenMarket to Provide Full-Service ICO Advisory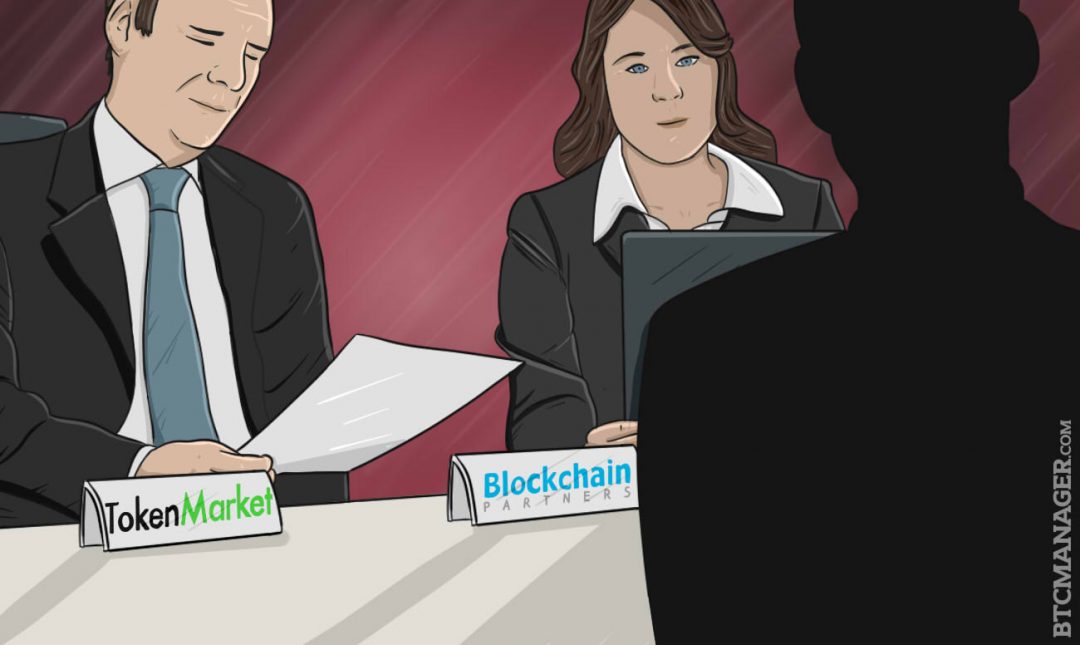 Blockchain consultancy Blockchain Partners and digital asset crowdfunding platform TokenMarket announced that they are collaborating to offer consulting services to startups looking to raise capital through Initial Coin Offerings, also known as ICOs.
ICOs have boomed in the past 12 months with several notable blockchain projects, such as Iconomi, Wings, and Arcade City using this new way of funding to raise seed capital. Initial coin offerings are the issuing of a new digital currency, asset or token to early backers of blockchain projects. ICOs effectively work in the same way as an IPO (initial public offering) on the stock exchange. However, instead of receiving shares in the company, investors receive a cryptocurrency that will then gain in value as the blockchain project grows and succeeds.
ICOs have become very popular among cryptocurrency investors as they provide the opportunity to generate exuberant returns on investment within a relatively short period of time. For example, the price of Ethereum's cryptocurrency ether rallied from its initial price of $0.30 to surpass $14 only seven months later generating over 4500 percent returns for investors over that period.
However, the ICO market is still entirely unregulated and not all of them are successful. Some fail, some underperform after launch and others turn out to be scams. Hence, ICO investing remains a very risky venture. At the same time, startups who want to use this avenue to raise funds are faced with a range of challenges, including cybersecurity, marketing, and PR, setting up the crowd sale platform, escrow services, etc.
This where the new collaboration between Blockchain Partners and TokenMarket wants to step in and offer an all-encompassing advisory service to startups looking to fund themselves through an Initial Coin Offering.
Ransu Salovaara, CEO of TokenMarket, stated, "We can now offer startups everything they need for a successful ICO, including strategic advisory, smart contract development, crowdsale platform, marketing and PR execution and multi-signature escrows."
Richard Kastelein, co-founder and Managing Director of Blockchain Partners, stated, "I think the TokenMarket solution has been a long time in coming and what I find makes it most interesting is not only solving the problem the crypto-community has in managing their ICOs… but because they are also working with a KYC/AML compliant solution in addition to the 'traditional' ICOs – VCs, Angel Investors and others who are interested, but not investing in the ICO arena now, have an option they can feel comfortable with."
Adding more due diligence and compliance into the ICO process will not only be beneficial for startups looking to raise capital but also for investors looking to explore this new asset class.