Bored Ape Yacht Club and Blue-Chip NFTs Adversely Affected in the Crypto Crash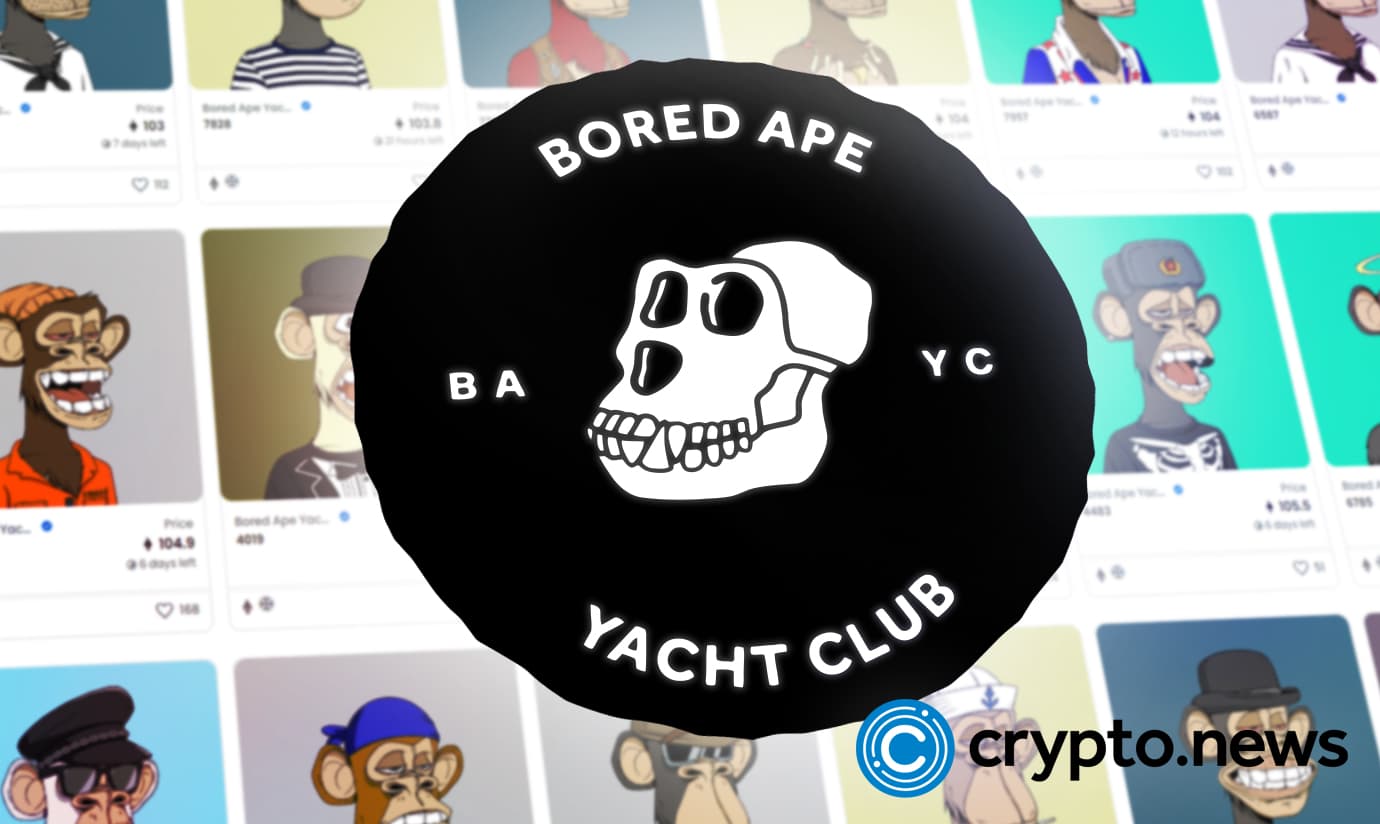 As the current state of the crypto market, Blue-chip NFT collections like the Bored-Ape Yacht Club have seen sales go down. The NFT market is almost facing the tough spell that cryptocurrencies have experienced, creating a general souring mood in the market.
NFT Market Displays Plummeting Sales
According to NFT observers Price Floor and DappRadar, BAYC's overall sales price has dropped 29 percent in US dollars over the one week, while transactions have dropped 21 percent, and user numbers have dropped 27 percent.
The popular NFT collection has recently outperformed the rest of the crypto market. According to NFT Price Floor data, the price level peaked at the end of April. Meanwhile, bitcoin has lost more than half of its value since its peak in early November.
The recent decline of BAYC appears to be part of a broader market trend for non-fungible tokens. The JPG NFT Index, which tracks a diverse range of NFTs, dropped by roughly 26% in the last week.
"They're just generally fairly illiquid markets," Bucella explained. "They'll sell anything they have if the market is selling off en masse."
In an interview with Bloomberg, Michael Bucella, a partner at BlockTower Capital Advisors, said, "There have been considerable portfolios of NFTs established in the previous six months."
NFT-backed loans, which allow borrowers to borrow money by pledging their digital artwork as security, may potentially be contributing to the drop in NFT sales.
"It could just be collateral sales to meet loan obligations," Bucella speculated. He also added that there's a loan unwind possibility if investors have taken large losses on their assets."
As per CoinMarketCap, bitcoin has dropped 17% in the last week, while ether has dropped 15%. Token values have fallen as a result of the current sell-off in tech stocks on traditional markets and problems with TerraUSD, an algorithmic stablecoin intended to be tied to the US dollar.
Will the NFTs and Crypto Market Bounce Back?
The crypto market crash comes after most coins enjoyed record highs last year. Whether the market will recover is the question of the moment everyone has been wondering. There are many different viewpoints and solutions to those issues, so do what's best for you and your specific circumstances.
Cryptocurrencies' values are currently declining, and so stock with improved prospects. However, investors often see falling stocks and improving outlooks as opportunities.
"We're seeing a slow-motion implosion," Josh Lim said. "Partially because long holdings have been selling more than levered liquidations." "Markets are waiting to see if stockholders will push for some de-risking given that certain corporate banks are nearing their cost basis," says one analyst.
Michael Novogratz, the billionaire cryptocurrency investor and CEO of Galaxy Digital Holdings Ltd., has warned that things will worsen before they improve. As central banks tighten monetary policy to battle spiraling inflation and dwindling liquidity, investors are fleeing speculative assets.