Brave (BAT) Browser Urges U.K. Authorities to Crackdown Google's Monopoly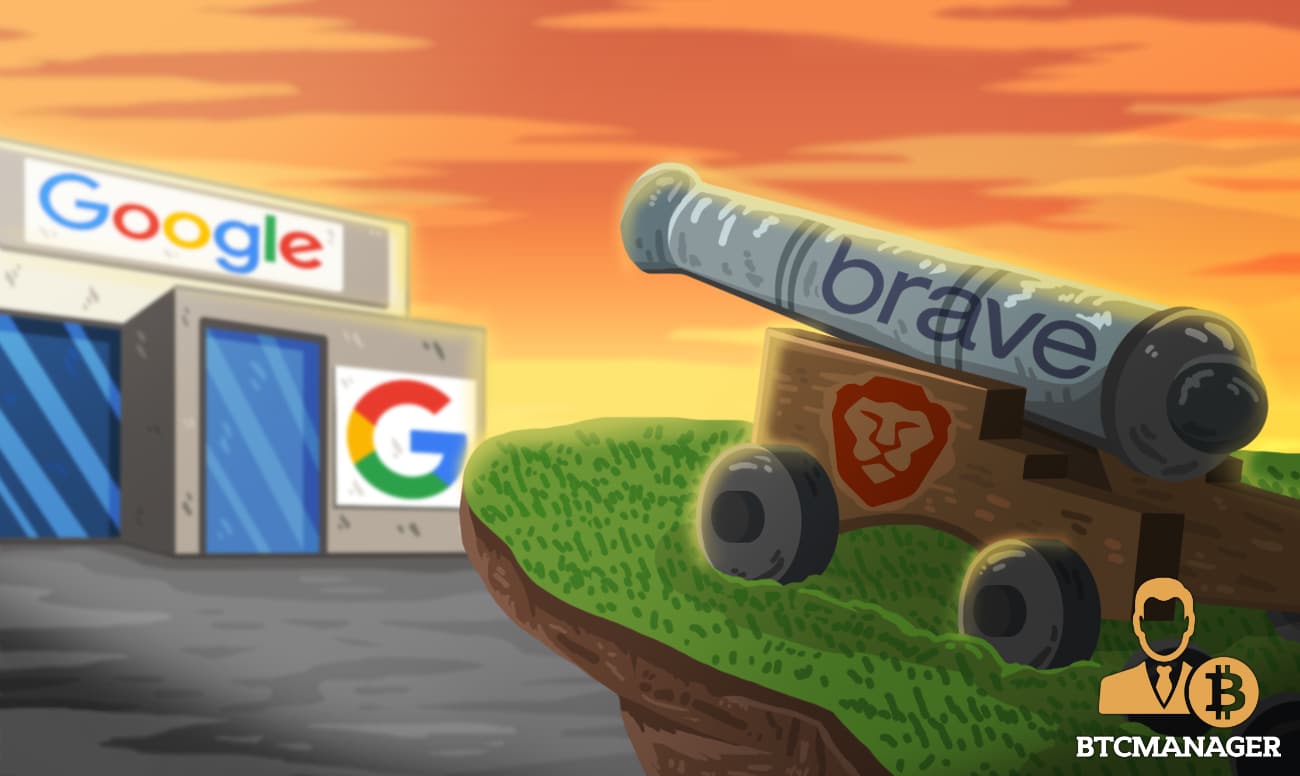 Brave (BAT), a privacy-protecting web browser that rewards users with cryptocurrency for viewing ads, has sent a letter to the British authorities, urging them to put an end to Google's monopoly by enforcing the General Data Protection Regulation (GDPR), reports Decrypt on February 19, 2020.
Brave (BAT) takes on Google
Per sources close to the matter, the Brave team has written to the United Kingdom's Competition and Markets Authority (CMA), urging the agency to enforce Europe's GDPR regulation in the U.K in order to limit Google's unfair advantage.
Brave argues that the search engine giant's ability to use all the data it gathers from users to make huge profits without getting any form of regulation from the CMA gives it an unfair advantage over other market participants. Brave declared:
"The bundling of consent in the manner described by the CMA goes against some or all of the GDPR requirements of transparency, fairness, accountability, and purpose limitation in data protection legislation."
The team further argues that making it mandatory for Google to operate in accordance with the GDPR legislation would drastically reduce the firm's unfair edge, and give consumers power tantamount to the functional separation of Google's businesses since its monopoly is based on its internal data free-for-all."
Brave Browser Revolutionizing the Internet 
Earlier in January 2019, reports emerged that the French data protection authority had slapped a $57 million fine on Google for breaching data privacy guidelines by not properly disclosing to its users how their personal data is collected across its platforms, including Google Maps, YouTube, as well as its search engine, and used across to display personalized adverts to them.
Despite the penalty, Google continues to reign supreme as the demigod of the Internet and that monopoly may not be taken away anytime soon, even though blockchain-based projects such as Brave browser, Steemit and a host of others have started gaining momentum. 
As reported by BTCManager in September 2019, Brave (BAT) became the most downloaded web browser for users of Android mobile devices in Japan and in November 2019, Brave browser attracted a massive 40 million downloads from Android users.
As of last December, Brave had more than 10 million monthly active users and that number will only continue to grow since the platform not only protects people's privacy, but it also enables both content creators and viewers to earn BAT tokens on their activities online.
According to BatGrowth, the platform dedicated to monitoring Brave Browser adoption, a total of 43,760 website publishers, the Washington Post, Wikipedia, and others, have joined the project.