Brave Browser (BAT) Picked by East Asia Football Federation as Official Browser Partner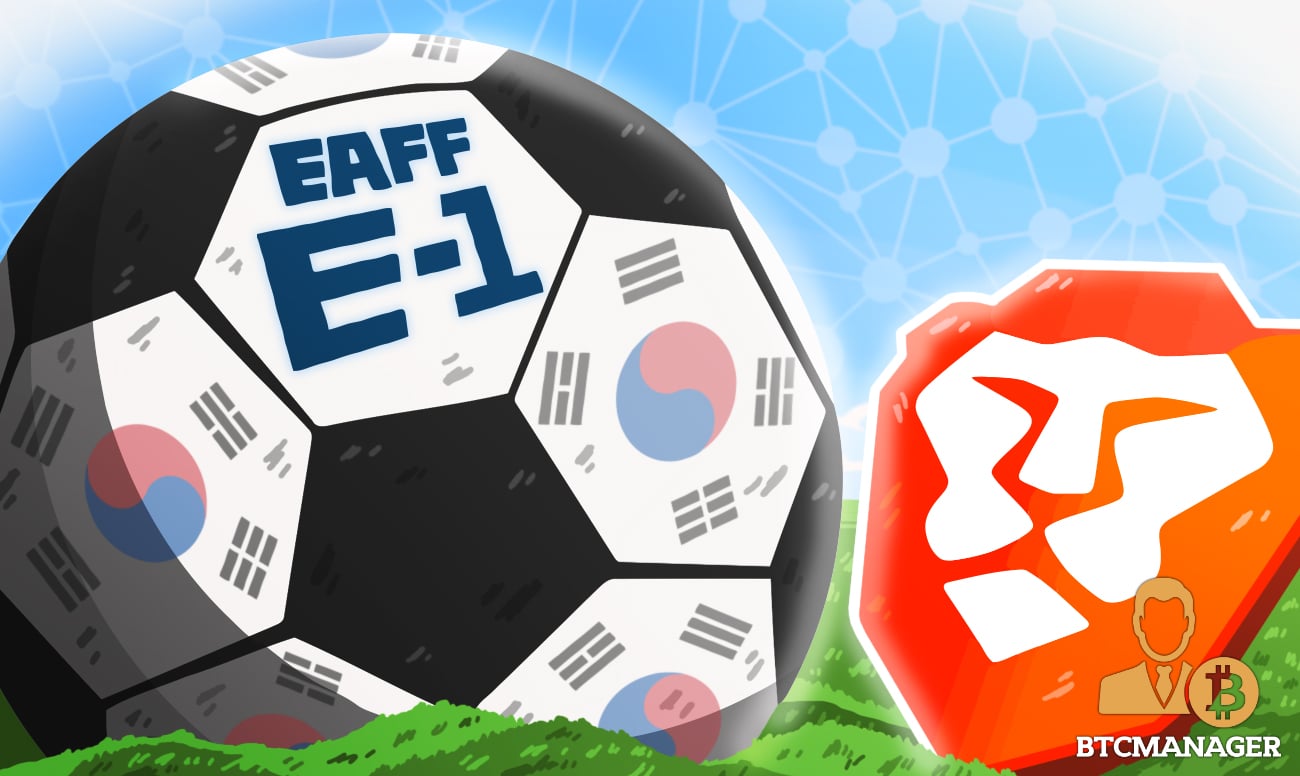 Brave Software, the creators of Brave Browser a privacy-preserving internet browser that aims to give people absolute control over their online activities that also rewards them with Basic Attention Token (BAT) for watching ads, has become the official browser for this year's E-1 football tournament being organized in South Korea by the East Asian Football Federation (EAFF). Brave and the EAFF will also conduct a co-marketing campaign for the soccer championship, according to a blog post on December 9, 2019.
EAFF Chooses Brave Browser 
In a bid to give spectators of this year's EAFF E-1 Football Championship (formerly East Asian Cup), the best experience possible by adding a touch of innovation into the round leather game, the East Asian Football Federation (EAFF) has made Brave the official browser of the tournament.
As stated in a blog post from the Brave team, the football championship is slated to run from December 10 to December 18, 2019, and during the matches a Brave-powered LED board will be used to display special content related to the event on the official page of E-1.
The EAFF is also collaborating with the Brave team to carry out a co-marketing campaign to promote the soccer championship.  
The team said:
"Under the concept of 'Innovation & Unity,' EAFF is expanding its outreach from East Asia to the rest of the world. Brave and EAFF have inked a partnership deal and we are launching a co-marketing campaign."
Blockchain and AI Meet Football 
Interestingly, the team has hinted that during each match, spectators will be able to vote for the most "Brave players via the Brave platform and the most outstanding players will be awarded this distinction." 
Also, there will be real-time win/loss prediction of each match via Brave browser, using an artificial intelligence (AI) based football prediction system named AI ELEVEN.
What's more, Brave's LED banner will be used to support the participating teams in the tournament and the team that gets the most votes in the first half of each game from Brave Browser users will be the only one promoted on the banner for the entire duration of that particular match.
Since the launch of its first version in January 2016, Brave has continued to move in an upward trajectory, forging solid alliances with a vast array of firms. As reported by BTCManager on  December 6, 2019, Brave Browser now boasts more than 10 million monthly active users.
At time of press, the price of Basic Attention Token (BAT), Brave's native altcoin, sits at $0.17, with a market cap of $240.46 million as seen on CoinMarketCap.