Brazil's XP Investimentos Launches XTAGE Crypto Trading Platform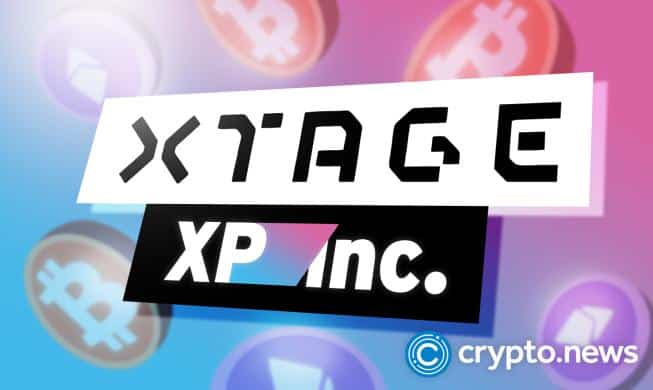 Brazil's XP Investimentos has successfully rolled out a new digital assets trading platform dubbed XTAGE. The platform will leverage Nasdaq Exchange's technology to offer millions of Brazilians bitcoin (BTC) and altcoins trading services, according to a Nasdaq tweet on August 15, 2022.
XP Inc Launches New Crypto Trading Service
While crypto traders and bitcoin (BTC) hodlers generally dislike bear markets, as it's often accompanied by a lot of fear uncertainty, and doubt (FUD), the good thing about crypto winters is that they give market participants an opportunity to expand their portfolios or roll out new products.
In the latest development, XP Inc., a Brazilian investment management company that offers its customers wealth management, investment funds, equities, and other financial services, has launched a new crypto trading platform dubbed XTAGE via its subsidiary XP Investimentos.
"@xpinvestimntos joins us for the Opening Bell to celebrate the XTAG digital assets trading platform. Leveraging @NasdaqExchange's technology, XTAGE represents a key milestone in democratizing access to the digital assets market in Brazil," declared Nasdaq Exchange in a tweet.
Created in 1997, XP Investimentos is a subsidiary of XP Inc. that focuses on offering its clients brokerage services, financial education, and more. Via the newly launched XTAGE platform, the more than three million customers of XP Inc will be able to buy, sell and hodl bitcoin (BTC) and ether (ETH), with other crypto assets to be added as time goes on.
Notably, the team has hinted that the XTAGE trading platform was created in collaboration with the Nasdaq stock exchange and BitGo, a leading digital assets custody firm. While the XTAGE product is fully integrated into the XP Inc. ecosystem, the team says it will only be accessible to clients with prior knowledge of digital assets trading.
Crypto Adoption on the Rise in LATAM
Despite the super volatile nature of distributed ledger technology (DLT) powered digital currencies, and the ongoing crypto winter, global awareness, and adoption of bitcoin and altcoins have continued to increase and the Latin American region is not left behind.
In May 2022, reports emerged that Brazilian stock exchange B3 is putting preparations in top gear to start offering investors BTC and ETH futures contracts. And in June 2022, Brazilian Congressman Paulo Martins introduced a bill designed to make cryptocurrencies legal tender for goods and services in the region.
"Cryptocurrencies are digital representations of value and have a distinct unit of measurement different from fiat. It is electronically transferred through cryptography using ledger technologies and serves as a utility. It is also a means of payment or exchange for goods and services," declared Martins at the time.
More recently, on August 15, 2022, Latin America's largest investment bank, BTG Pactual launched a new cryptocurrency exchange in Brazil called Mynt. The investment bank, which boasts over $200 billion in assets under management ent, also plans to enlighten its customers on the workings of cryptocurrencies once they open their trading accounts.
At press time, the combined market cap of the cryptocurrency market stands at $1.15 trillion, with the bitcoin (BTC) price hovering around $24,074.