BTC Miner, Bitfarms, Starts Mining in Argentina Increasing Hashrate to 4.1 EH/s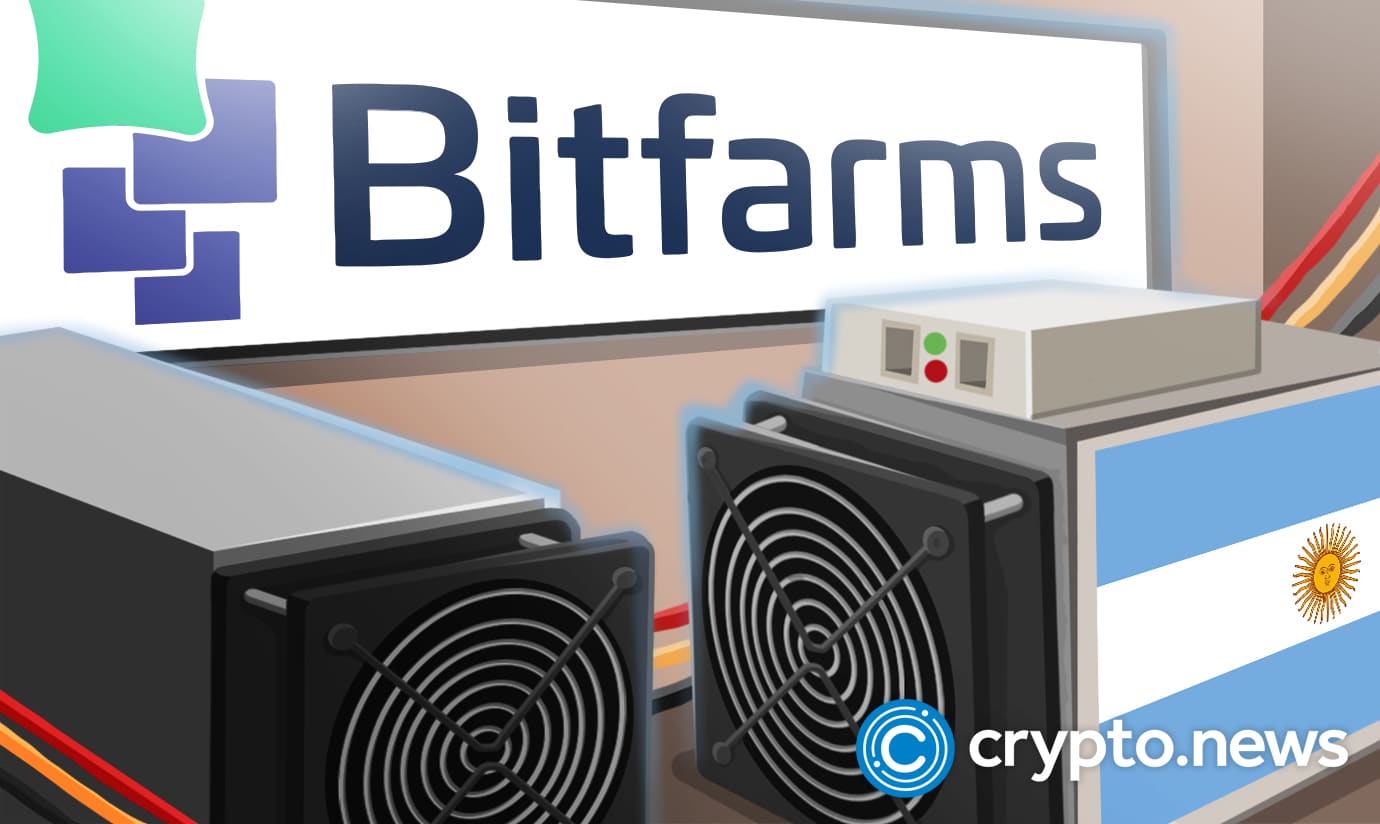 Canadian Miner, Bitfarms, reported on September 19th that it has commenced mining operation in Argentina. This has increased the miner's hashrate to over 4.1 EH/s as it wishes to build another warehouse in Argentina.
Bitfarms to Build Another 50MW Warehouse in Argentina 
Bitcoin miner Bitfarms (BITF) recently added 10MW (megawatts) of power capacity. However, a press release by the company reveals that it plans to add over 50 MW in one of its Argentinian warehouses by the end of 2022.
The BTC miner has already begun constructing another 50 MW warehouse facility in Argentina. The statement added that the warehouse would be finished by Q2 2023.
Geoff Morphy, COO, and President of Bitfarms stated that:
"Both facilities are anticipated to reduce total electricity costs for our business, despite growing commodity prices in the energy sector. This is due to favorable electricity pricing set in 2021 as part of an 8 years private party electricity agreement."
Hence, the Canadian miner expects the power cost at the new 50 MW BTC mining station in Rio Cuarto to be the lowest among its 10 sites. This expansion into Argentina is a huge achievement for Bitfarms.
Bitfarms Running Mining Facilities in Four Countries 
Argentina is the fourth nation the miner has expanded its mining activities to. The other three countries are Paraguay, Canada, and the United States.
According to Morphy, this diversification into various jurisdictions shields the company from climactic and geographical risks.
Besides, miners that failed to diversify their operations geographically have difficulty expanding production when faced with political or weather crises. An example is the case of Marathon Digital Holdings, which witnessed 75% of its mining harshrate disappear after a storm attack in Montana.
In June, BTC miners Bitfarms (BITF) was among the BTC miners who had to sell part of their BTC. Some BTC miners sold some of their mined BTC to expand their operations, while others did so to pay off debt.
Bitfarms Sold Over 3,000 BTC in June
Unfortunately, Bitfarms falls in the second category. The miner sold almost half its mined BTC in June to reduce its debt as miners felt the pressure of crypto winter.
According to reports, Bitfarms sold over 3,000 BTC with over $62 million to reduce indebtedness and improve its liquidity.
The funds raised from the sale helped the Canadian miner to clear off some of its debt to Galaxy Digital. The company had collected a BTC-backed credit facility from Galaxy Digital to fund its operations.
Bitfarms was among the miners who used lending and share sales to fund growth and day-to-day operations while maintaining its daily BTC production on its balance sheet.