Burj Khalifa Owner Emaar Group Plans Asset Tokenization on Blockchain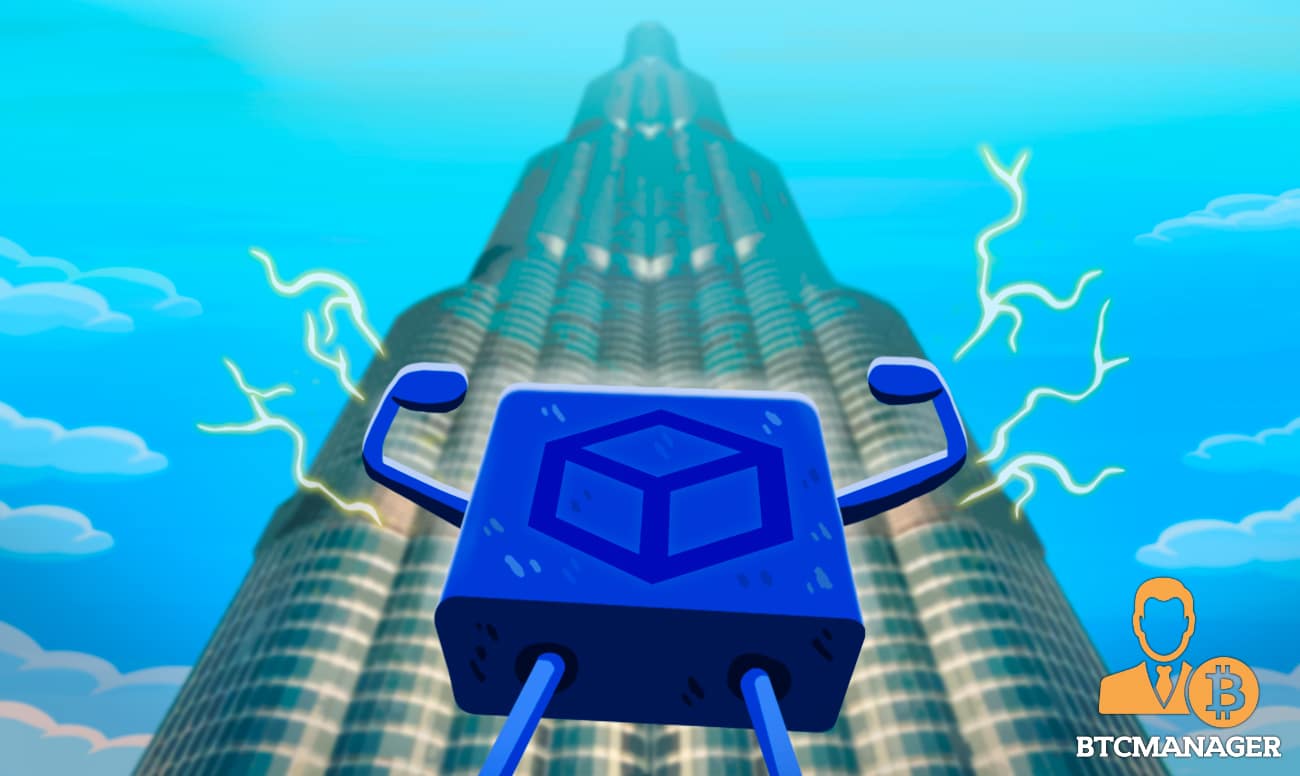 Emaar Group, the Dubai construction giant and owner of famed Burj Khalifa, is adopting IBM enterprise blockchain, Hyperledger Fabric, to pilot real-world tokenization projects, Ledger Insights reported July 4.
Tokenizing Dubai Real Estate
UAE-based construction firm EMAAR is planning to pilot a real estate tokenization project for its billion-dollar properties. The firm owns the popular Burj Khalifa, Dubai Creek Tower, Marina Towers, and others.
The IBM distributed ledger technology (DLT) solution will be deployed, as confirmed by an executive of Swisscom Blockchain. The latter works on DLT projects in Switzerland and neighboring areas, with services ranging from asset tokenization to custodianship to banking infrastructure.
Emaar also owns and operates the famed Dubai Mall, a 4-story location with over 1,200 shopfronts. Recently, Emaar also announced they sold over 30,500 residential units in the last ten years for $24 billion. 
This is not Emaar's first foray into the blockchain industry. Last year, the firm launched a crypto and blockchain rewards application called the EMR Platform – featuring tokens that can be redeemed at its properties, hotels, e-commerce operations, and malls. 
The loyalty tokens are tradable, claims Emaar, although they are not present on any tier-1 or tier-2 crypto exchanges when BTCManager checked.
Dubai's Blockchain Push
Apart from Emaar, Liquefy, a Hong Kong-based entity, is another firm looking to tokenize real estate in Dubai. Liquefy is backed by the likes of Mizuho and KPMG, and had plans to tokenize the Dubai Mayfair hotel. No action has been taken since.
Hyperledger is an open-source DLT network that aims to function without the scalability issues associated with existing blockchain. Earlier this year, BTCManager reported that Hyperledger had released Hyperledger fabric 2.0 with enhanced performance capabilities.
Dubai's blockchain and crypto aspirations are well-known. The Emirate aims to move from an oil-based economy to a wholly-tourism and business economy by 2030 and has taken steps to adopt, regulate, and attract digital currency businesses to the city.
This year, standards issuer Moody's rated Dubai's KYC blockchain platform as "Credit Positive" for interested lenders. In January, the government organized a seminar for blockchain technology in partnership with Siemens.
However, not all is rosy for crypto in Dubai. Last year, a major luxury real estate project – to be sold for bitcoin – was put on hold after authorities cracked down on the proceedings. The owners, Equi Capital, were found to have legally defaulted on several arrears, bringing the ambitious project to a halt.
Update: The original article stated that Emaar would use Hedera Hashgraph to tokenize real estate. BTCManager has updated the article by replacing Hedera Hashgraph with Hyperledger Fabric, following a similar update by Ledger Insights.