Cake Wallet Receives Seal of Approval from the Monero Project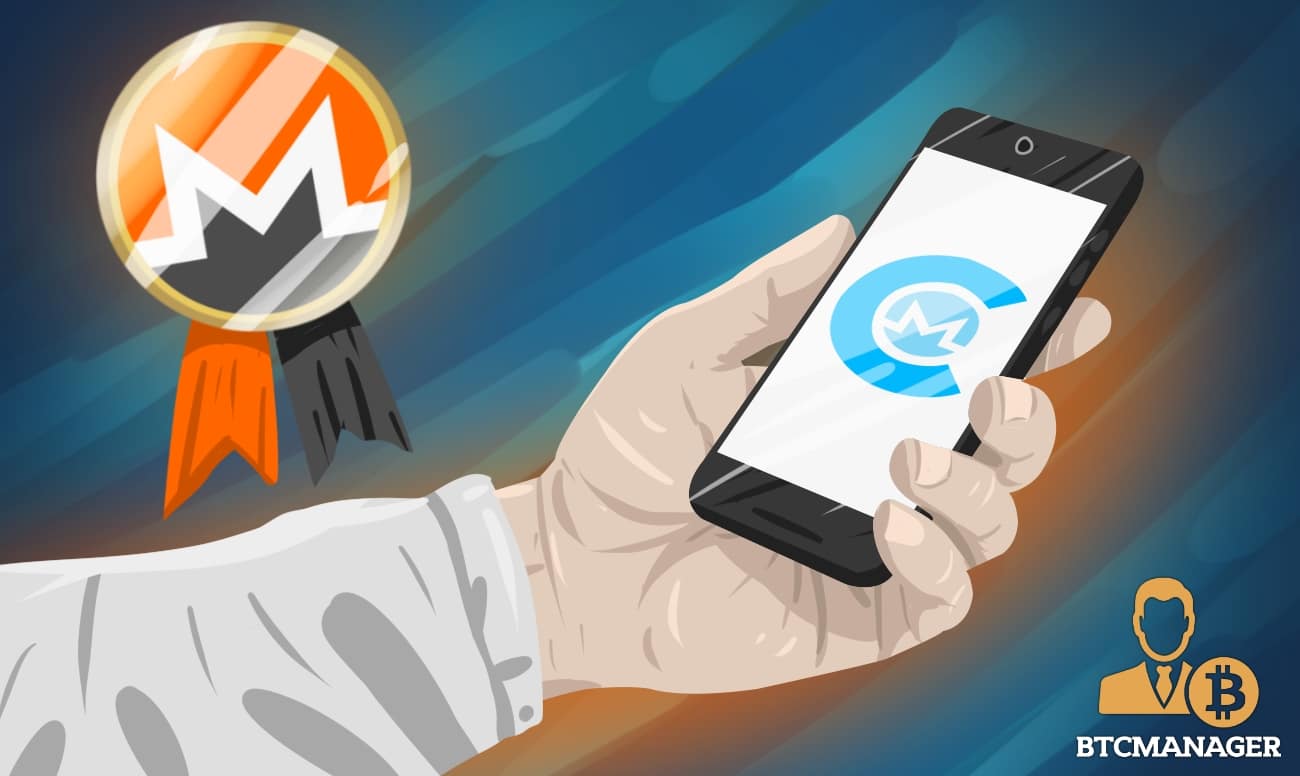 If you've been into Monero (XMR) for a while, you'll know that there was a time when mobile wallets were non-existent. As the ecosystem grows and begins to thrive, a wallet for iOS devices has emerged and recently won over the Monero Core team.
Monero Wallets are Beginning to Blossom
Known as Cake Wallet, the startup's journey from inception to being one of the recommended wallets for monero is an interesting one.
On April 24, 2018, the developer of the monero wallet announced that Cake Wallet was listed on Monero's official website as an approved wallet for iOS. Only Monerujo has accomplished this feat, which is for Android devices. XWallet is listed on the Monero subreddit but comes with a 'use with caution' label.
On the development, 'Pinkphloid,' the lead developer of Cake Wallet, said, "Getting listed on getmonero.org is a huge milestone for us, and I'm really proud of my team and thankful to the Monero community and the Devs for making it happen. We are the only iOS wallet listed there."
Initially, the wallet's code was closed source, much to the chagrin of the community. But in February 2018, the Cake Wallet team took the community's feedback on board and open sourced the code powering the wallet. Other points raised by the community were also listened to and acted upon, thus earning the trust of monero enthusiasts.
While the goodwill of the community funds many of Monero's initiatives through the Forum Funding System, the Cake Wallet has instead relied on discretionary donations.
Cake Wallet's Ambition: To Become the Central App for XMR Services
The Cake Wallet is set to push monero adoption further by allowing people to get a feel for XMR on their iPhones. And it's aiming to be the primary app for monero services, as Pinkphloid stated to BTCManager:
"We want Cake Wallet for XMR to be the central app for XMR services so we are always looking to integrate third party services that make use of XMR."
One of the features that makes Cake Wallet stand out is the in-built exchange function. In March 2018, a partnership with MorphToken was announced, and Cake Wallet shares a portion of the exchange fees with the exchange service.
The partnership will also lead to a second parallel app that will hold XMR, as well as other cryptocurrencies, "Future plans are to launch a parallel second app that will hold many crypto in addition to XMR. We want to work with MorphToken to expand their offerings from the current lineup of XMR. BTC, BCH, LTC, ETH, and DASH."  
Not stopping there, the team behind Cake Wallet are also very active in the community and have hosted several events in New York City. Pinkphloid said, "We had a Meetup in NYC a few weeks back to present Cake Wallet and its features including the third party services integrated in MorphToken and QwkMonero. Then again I presented Cake Wallet at xCubicle's Meetup on 48 Wall Street."
"We are having an event in the evening on May 15 in NYC and 'Fluffypony' will be there. Morphtoken is an instant exchange service. QwkMonero offers prepaid cards that can be redeemed for Monero on their site as well as right in Cake Wallet App."
Monero enthusiasts can attend a meetup taking place in NYC on May 15. (Image: Pixabay)
Mobile Wallets and Merchant Adoption Go Hand-in-Hand
Mobile wallets enable people to take the hassle out of spending and actually using their moneroj at merchants accepting the altcoin; instead of carrying your laptop, you can take a small amount of funds with your mobile wallet.
With Room77 being one of the most famous places to spend XMR, the number of brick and mortar businesses is slowly growing and should pick up as awareness of XMR, and the use of mobile wallets like Cake Wallet grows.
For instance, an authentic Italian restaurant in Vienna, Austria is planning to accept monero. During 2017's Hackers Congress at Paralelní Polis in Prague, many of the attendees left feedback that they would like to pay for coffee, food and merchandise with the fungible digital currency. The venue currently accepts bitcoin and litecoin, and there's a small hint they are supportive of monero on Twitter.
The author believes we are likely to see XMR payments happening at the 2018 event; in case it happens, and you have an iOS device, Cake Wallet would be the wallet to use.