Canadian Tech Firm Purchases Cryptocurrency Mining Firm in All-stock Deal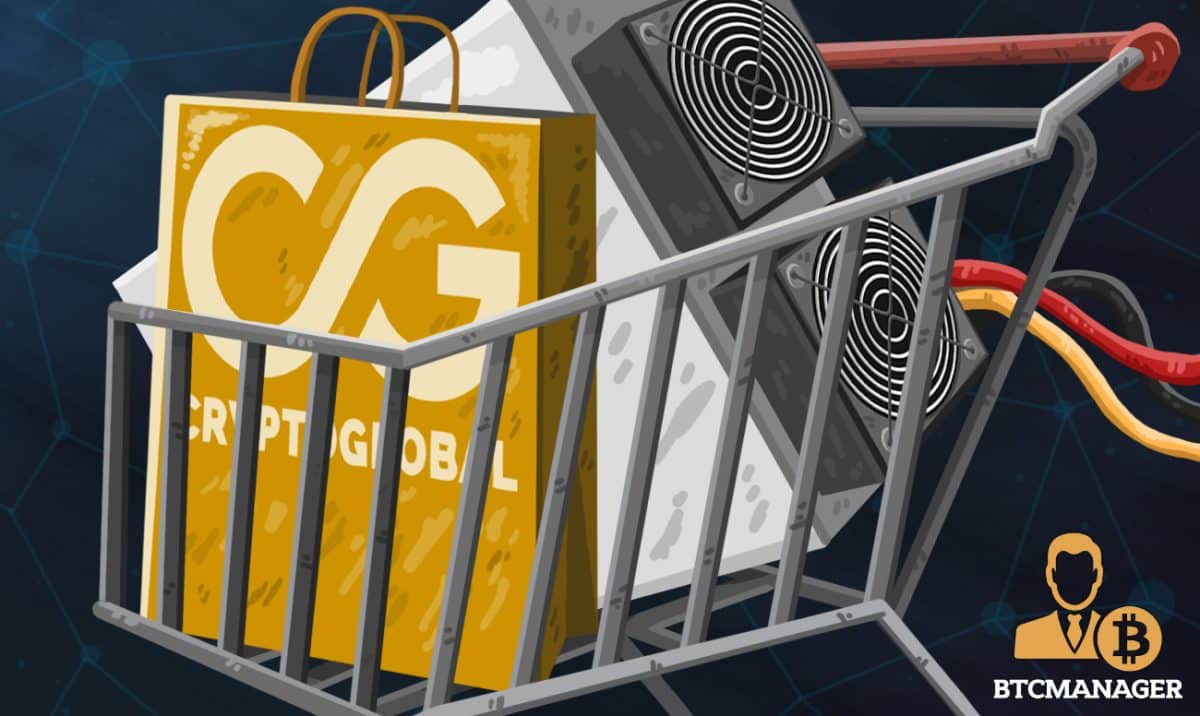 For a price of $106 million, cryptocurrency mining firm CryptoGlobal Corp is being acquired by Canadian technology company, HyberBlock Technologies Corp. The deal is an all-stock valued one.
HyperBlock also recently completed the purchase of one of North America's largest U.S.-based crypto mining and hosting facilities. Combined with the agreement to acquire CryptoGlobal, HyperBlock is one step closer to its goal of building a "diversified cryptocurrency company" in North America.
"Our aim is to become a comprehensive direct-to-consumer crypto company, offering products and services to the mainstream customer for making and managing their crypto-asset investments," said HyperBlock C.E.O, Sean Walsh
Walsh is confident that HyperBlock's recent buys will put the firm a step closer to achieving its aim to build a diversified crypto company in North America.
Amidst increased scrutiny by the governing bodies worldwide, a lot of people involved in the market think this deal, which was announced on Tuesday, is on the higher side of acquisitions in the digital currency space. The cryptocurrency sector has been struggling for a push after a sharp shoot in price gains last year.
Cryptocurrency Mining An Industry In Its Own
Cryptocurrency mining, or cryptomining, is a process in which transactions for various forms of cryptocurrency are verified and added to the blockchain digital ledger. Each time a cryptocurrency transaction is made, a cryptocurrency miner is responsible for ensuring the authenticity of information and updating the blockchain with the transaction.
The mining process itself involves competing with other cryptominers to solve complicated mathematical problems with cryptographic hash functions that are associated with a block containing the transaction data.
Companies like Bitmain, which recently released its Antminer E3 for Ethereum, specialize in building miner systems that are purchased around the world with the intent of mining cryptocurrencies. The company made $4 billion in profits during 2017 and outran Nvidia and AMD in the production of its GPU cards.
Although still under the radar, cryptocurrency mining is alive as an industry on its own. According to research, bitcoin miners make a staggering $845 million each year.
Acquisition Of CryptoGlobal Critical To Hyperblock
Walsh also said that a strong foundation for both organic growth and growth through acquisition could be created by combining Hyperblock's large-scale mining-as-as-a-service model with CryptoGlobal's current mining, custodial storage, and digital currency trading business.
Going by the agreement, representing a 48 percent premium to the closing value of CryptoGlobal stock on March 29, Hyperblock said that the deal values CryptoGlobal's common shares at 74 cents each.
In connection with the purchase, CryptoGlobal shareholders will be issued up to 60.4 million shares as expected by HyperBlock. Meanwhile, 25.2 percent of the combined company will be owned by CryptoGlobal shareholders upon closing of the transaction.
The new company will have Walsh as the CEO, with the co-founders of CryptoGlobal Rob Segal and James Millership and Blockchain Dynamics founder Chris Mcgarrigle joining them to lead the firm.