Cardano Foundation Inks Partnership With Swiss Fintech Firm Lykke Corp.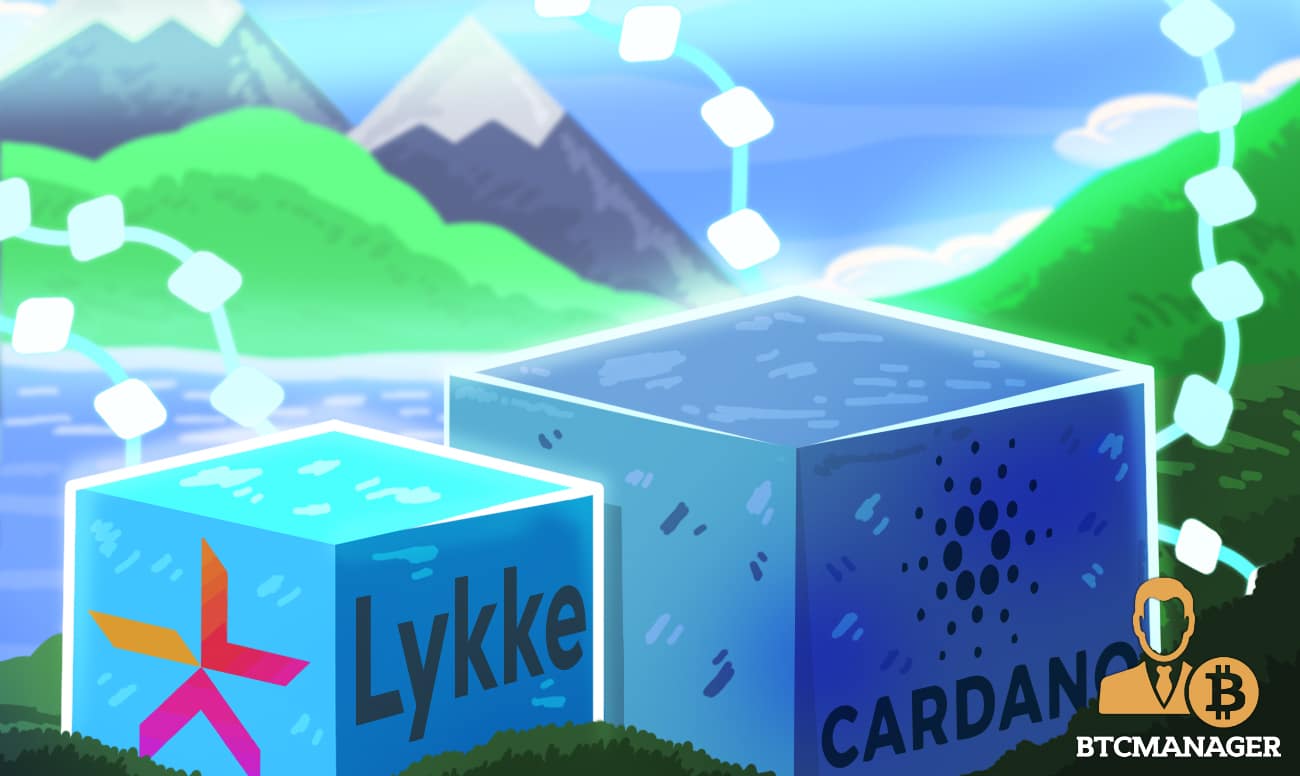 As the interest for open finance heats up, the Cardano Foundation partnered with Lykke Corp as per a press release on July 22, 2020.
The Swiss-based Lykke Corp is a blockchain and financial provider operating a commission-free cryptocurrency exchange. Their collaboration with the Cardano protocol promoter seeks to explore fintech development on several initiatives for collective success and to unlock value for the stakeholders.
Cardano Working on Decentralization
Cardano aims to roll out an advanced, high throughput, and decentralized smart contracting platform to compete with Ethereum. 
Though Cardano's smart contracting capability is yet to be realized as they are currently working on its network decentralization (via Shelley), Goguen promises to be a game-changer. 
The Shelley mainnet will be rolled out by the end of the month, setting the ground running for Goguen and smart contracting. Smart contracting will pave the way for dApp launching and DeFi.
Lykke Corp to Leverage Cardano for Products Deployment
Specifically, this partnership will be symbiotic for both entities. 
Lykke Corp will cement its position in the financial markets by leveraging Cardano Foundation's deep expertise in blockchain to enhance its product offerings. 
The deal is also timely since Lykke Corp is in the process of applying for the Swiss Financial Market Supervisory Authority (FINMA) authorization. Eventual approval will vastly expand their operational scope and product offerings. 
Through the Cardano Foundation, Lykke Corp is now strategically positioning itself to leverage the latter's protocol to accelerate the deployment of its financial products.
In his words, Richard Olsen, the CEO, and Founder of Lykke Corp said:
"Cardano has all of the critical attributes to become the blockchain of choice for banks— scalability, formal methods, and a peer-reviewed code base. Our collaboration with the Cardano Foundation enhances the organized trading facility (OTF) offerings of Lykke, and paves the way for new Lykke products and services built and deployed on Cardano."
DeFi to boost ADA
The development of financial applications on top of decentralized open protocols represents a significant shift. Already, over $3 billion of ether (ETH) is locked by different DeFi dApps in Ethereum alone. 
Eventual deployment of high traffic DeFi dApps in Cardano will significantly boost ADA's market valuation due to the protocol's employment of a Proof-of-Stake consensus algorithm (PoS).
The more active the network is—say because of DeFi, the higher ADA prices, and therefore the more secure Cardano becomes.
Early this week, IOHK partnered with BeefChain to build a blockchain food traceability solution.