Proof of Steak: IOHK Partners with BeefChain for Blockchain Food Traceability Solution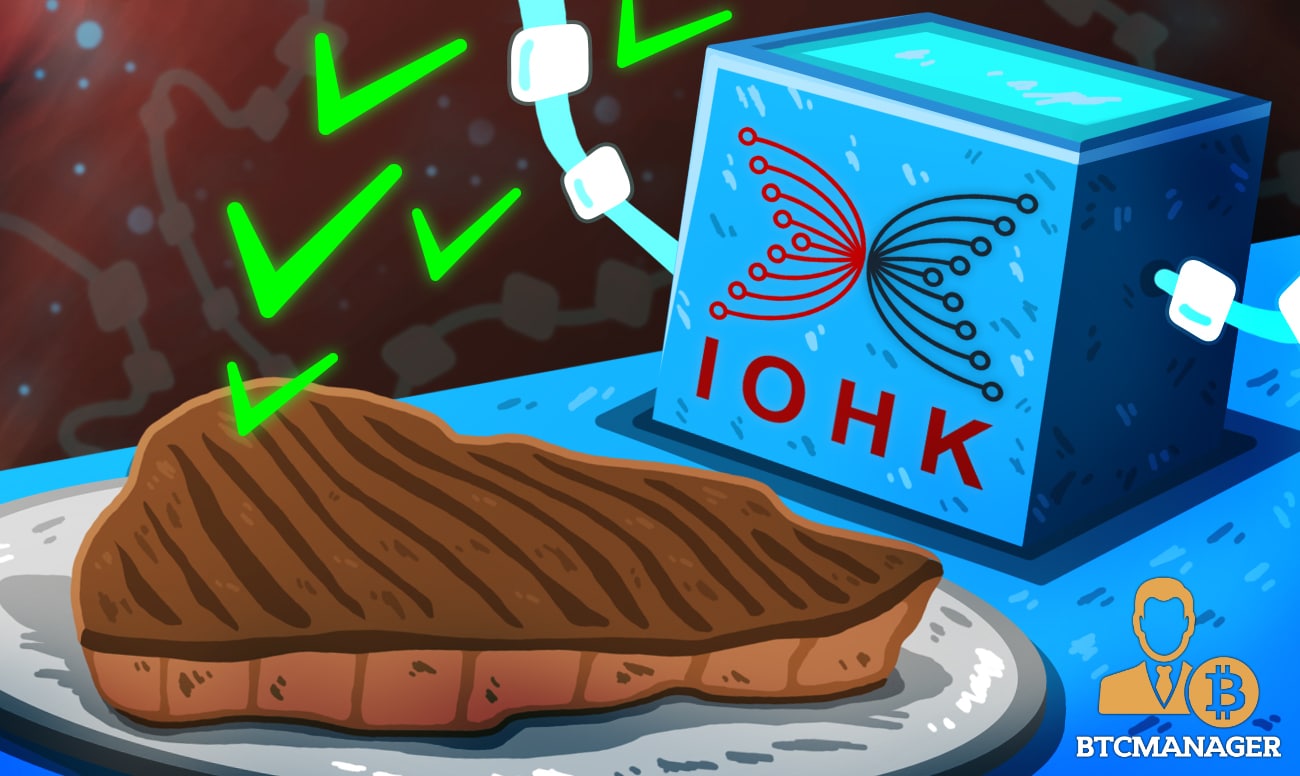 IOHK, project developers of the Cardano (ADA) blockchain project, has partnered with Wyoming-based BeefChain to leverage blockchain food traceability for the benefit of ranchers and consumers alike.
Protecting Ranchers and Consumers with Blockchain
Appearing at the Cardano 2020 virtual event, Jerry Fragiskatos, chief commercial officer (CCO) at IOHK announced the collaboration between the two companies. According to Fragiskatos, the partnership will enable ranchers to better tackle major industry issues like food security and supply chain management (SCM) headaches.
Commenting on the matter of food safety and food recalls, Tyler Lindholm, Wyoming State Representative, and BeefChain program manager pointed to major establishments like Walmart transitioning from legacy traceability systems to blockchain-based solutions. Lindholm, himself a rancher, argued that food companies are beginning to see the benefits of decentralized ledger technology (DLT) in SCM for the industry.
The IOHK – BeefChain partnership reportedly seeks to utilize DLT in standardizing the supply of beef from ranches to markets. The system will also create a framework that connects ranchers directly to consumers without the need for intermediary third-parties that come with their additional cost component.
Speaking during the panel, BeefChain President Steven Lupien remarked:
"Our [BeefChain's] partnership with IOHK brings state-of-the-art technology to ranchers […] We are not technologists [and] IOHK is providing the backbone to our system and it is secured, transparent, and scalable. IOHK has provided everything we needed and more."
According to Lupien, blockchain utilization in the ranching industry offers benefits across certification, traceability, and consumer engagement use cases among others. Through its partnership with IOHK, BeefChain says it is better able to certify ranchers via a process verified program (PVP) that focuses on quality assurance metrics like grass-fed and zero hormone treatment beef products.
Cardano Eyeing Platform Dominance with Shelley Update
While IOHK attempts to extend blockchain utilization to the beef industry, Cardano appears to be working towards positioning itself as the number one smart contract network. As previously reported by BTCManager, the platform is mulling developing an ERC-20 converter that can redeploy tokens from Ethereum to the Cardano testnet.
These efforts are part of the testing protocols already underway for the launch of the Shelley upgrade.
Earlier in July, the project announced a partnership with Coinbase for secure staking on the Coinbase Custody service. Projects like Cardano and Polkadot appear to be increasingly competing with Ethereum for smart contract platform dominance.