Cardano launches Djed stablecoin. What is it and how it works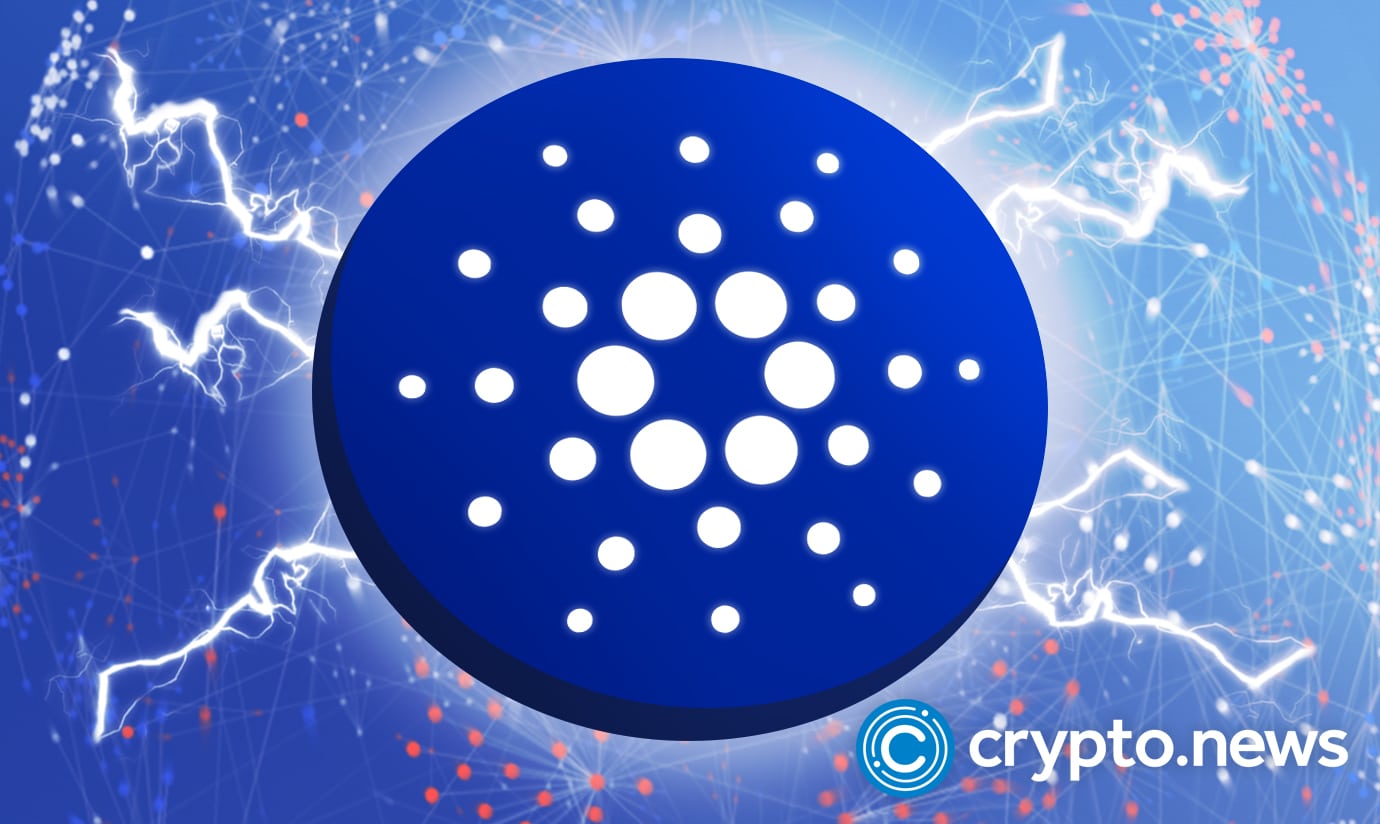 Cardano's overcollateralized stablecoin, Djed, is set to launch next week, according to an update shared by the COTI network.
The COTI team started the sync a week ago and expects to complete the process next week. Along with the Djed stablecoin, the protocol's backup token SHEN, which Cardano's native token ADA collateralized, is also expected to launch soon.
This article will delve into the foundations of Djed, exploring how it works and the potential impact it could have on the market.
What is Djed stablecoin?
At the 2021 Cardano Summit, COTI, in collaboration with Cardano's lead developer, Input Output Honk Kong (IOHK), unveiled a revolutionary project – an algorithmic stablecoin called DJED, pegged to the value of the US Dollar.
IOHK statement read:
"Djed is an algorithmic stablecoin protocol that behaves like an autonomous bank that buys and sells stablecoins for a price in a range that is pegged to a target price."
DJED will be the first to incorporate formal verification to ensure price stabilization, making it useful for decentralized finance (DeFi).
COTI will manage all the project's front-end activities and collect fees from the minting and burning of DJED and its reserve coins.
Meanwhile, smart contracts will take the burden of price stabilization off banks, playing an integral role in the protocol. When the price of DJED is too high, the contract will automatically issue more coins. When the price falls, the contract will buy more DJED to help lift the price back up again – all while also managing a reserve of base coins to maintain a steady value. 
How does Djed stablecoin work
Djed employs a smart contract to maintain its peg with the US dollar, backed by Cardano's native cryptocurrency ADA.
Users who send ADA to the governing smart contract receive an equivalent amount of Djed, creating a pool of ADA that guarantees each Djed in circulation.
Conversely, Djed holders can send 1 Djed to the smart contract and receive $1 worth of ADA in return. The smart contract then burns the received Djed, preserving the peg with the US Dollar.
However, the ever-volatile cryptocurrency market carries the risk that ADA might experience a steep drop, potentially leading to a shortage of ADA in the contract to compensate Djed holders – a lesson TerraUSD (UST) learned the hard way in May 2022 when LUNA crashed dramatically.
Djed has introduced a unique solution to ensure their stablecoin's price stability: a smart contract that maintains a reserve of SHEN, Djed's reserve currency. This reserve is 400 to 800% collateralized, so if ADA plummets, Djed holders will be made whole with SHEN.
SHEN cannot be burned for ADA if the reserve ratio is below 400% or minted if the reserve ratio exceeds 800%. This, alongside Djed's proof-of-reserve, provides a transparent and reliable system essential in the current market conditions.
While Djed is pegged to the US Dollar, SHEN is volatile and open to market conditions. To incentivize SHEN holders, they will receive a fee for each exchange of ADA and Djed, or SHEN, and vice versa.
How algorithmic stablecoins can be used in the future
There are several possible use cases:
1. P2P Remittances: Algorithmic stablecoins allow users to send money quickly, cheaply, and securely, making them ideal for peer-to-peer (P2P) remittances. The low cost and speed of transactions, combined with the increased stability of algorithmic stablecoins, make them a viable alternative to existing cross-border payment systems.
2. Insurance: Many insurance companies have already begun to explore the use of algorithmic stablecoins to offer more reliable and stable insurance products. The possibility of paying out immediate claims in a stablecoin, without the need for a banking middleman, has excellent potential for insurance companies.
3. Lending: Algorithmic stablecoins can provide an alternative to more volatile cryptocurrencies for use in lending markets. By using algorithmic stablecoins, borrowers and lenders can take advantage of the stability of these coins, allowing them to enter into more reliable loan agreements.
4. Decentralized Finance: The decentralized financial ecosystem will benefit significantly from the presence of algorithmic stablecoins. These coins can provide a safer and more stable medium of exchange for users, allowing them to transact in more reliable digital assets.
5. International Payments: Many international payment networks are already considering integrating algorithmic stablecoins into their platforms. The increased stability of algorithmic stablecoins, combined with their low cost, fast transaction times, and enhanced security, make them an attractive alternative to existing payment systems.
Lessons from the past
In April 2022, the algorithmic stablecoin Terra UST overtook Binance USD, making it the world's third-largest stable currency. However, due to a crash in May, it was ousted from this spot.
Christian Catalini, the former chief economist at the Diem stablecoin project, wrote a paper in 2021 stating that algorithmic stablecoins are likely to experience a 'death spiral' in extreme market conditions or during a run on their reserves.
He described algorithmic stablecoins as "unlikely to be able to withstand" such events. This suggests that asset-backed digital currencies remain the most reliable option in the current market.
The market share of algorithmic stablecoins has been steadily declining, dropping from its all-time peak of 12.4% in April 2022 to its current rate of 1.71%. This decline in popularity indicates a shift in the market away from algorithmic stablecoins.
Moving ahead: a new era of algorithmic stablecoins
Cardano enthusiasts were cheered by the news that the crypto protocol had the highest development activity of 2022 and even more updates, like the stablecoin platform Djed.
Moreover, the platform has already made a massive impression by launching the first-ever smart contract written in a Pythonic programming language. Now, Cardano will be home to eTukTuk, the world's first EV project built on a blockchain.
The eyes of the crypto world will be intently fixed on the success of the Djed launch and its effect on the ADA price. Will Cardano's magic touch have ADA making a grand entrance? Only time will tell.