Cardano price rallies 18% in 7 days, attains four-month high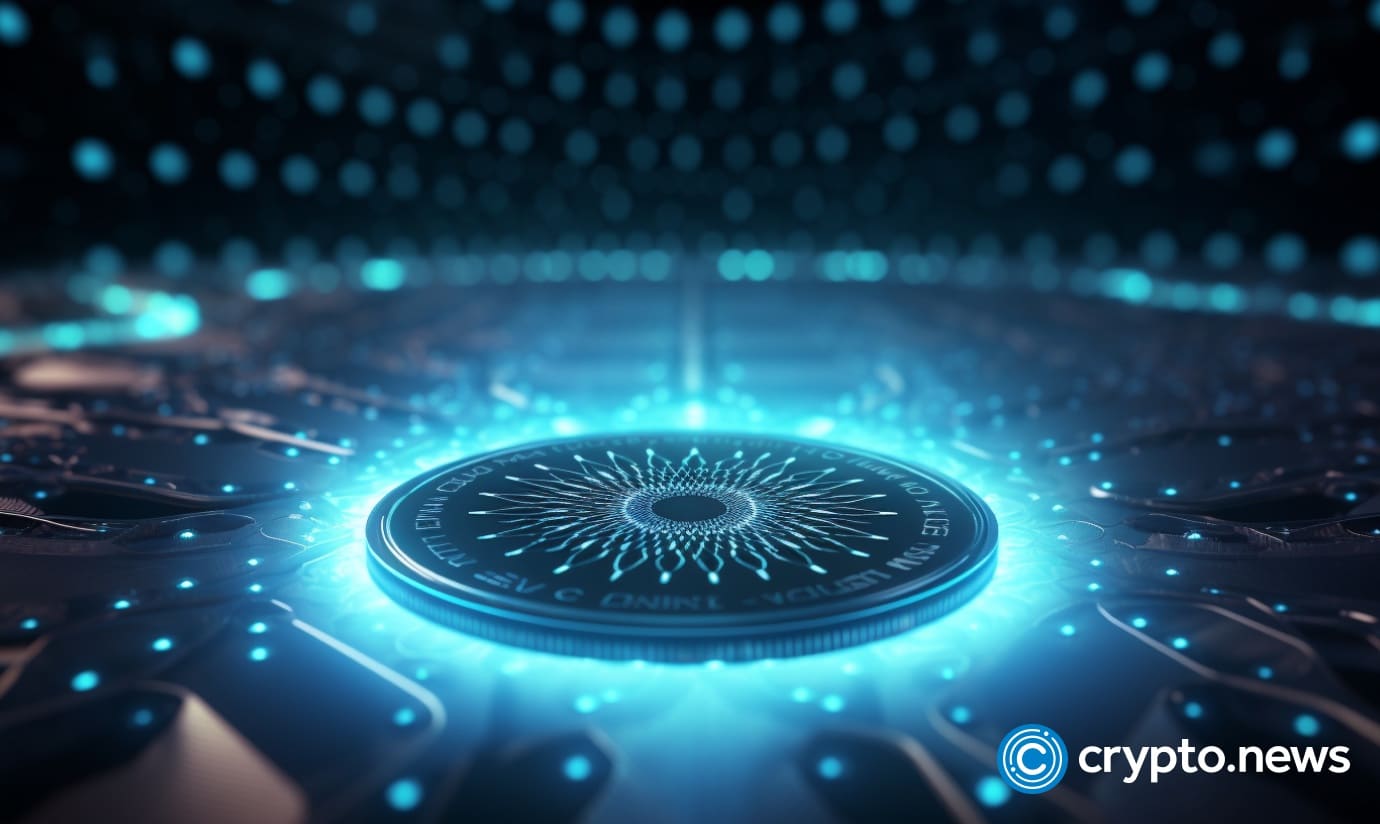 The value of Cardano has been on an upward trajectory in November, with whale investors significantly contributing to this rally, as indicated by on-chain data.
On Nov. 5, the price of Cardano (ADA) escalated by 7.5% to $0.348808, marking the highest level in roughly four months.
According to data from CoinGecko, ADA's price surged 18% over the past week. The surge was possibly driven by the Cardano Summit 2023, which took place from Nov. 2-4.
Similarly, in the last fortnight, ADA prices shot up by 33.3%, a feat accompanied by a 9% growth in the coin's market capitalization as observed by on-chain analytics platform, Santiment.
The same improvement was noted in Cardano's monthly price movement, with the coin registering a 30.1% uptick in that period, per CoinGecko.
Analysts feel factors such as increases in whale and decentralized finance (defi) activities may have contributed to boost Cardano prices.
The latest data from DeFiLlama indicates that ADA's total value locked (TVL) has risen to $235.1 million, which marks a 39% increase over the last 30 days.
Interestingly, four of ADA's most significant defi projects, Indigo, Minswap, Liqwid, and Optim Finance, have all recorded growth in the past four weeks, coinciding with the coin's price increase.
Similarly, data from Santiment shows a significant increase in whale transactions. On Nov. 4, ADA transactions valued at more than $1 million were more than 1,740, the highest since the early days of 2022.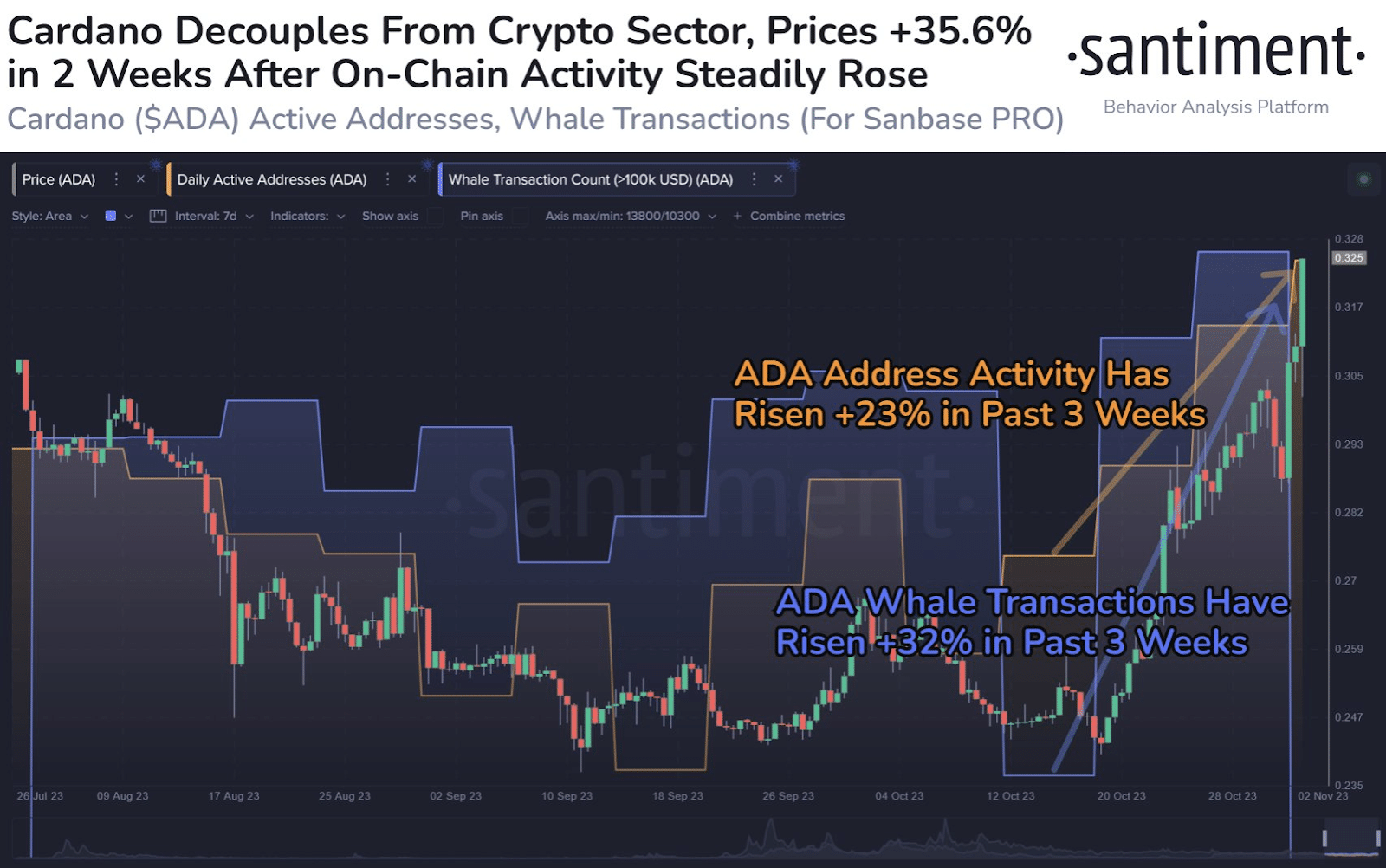 The surge was accompanied by a decrease in Cardano's daily active addresses, suggesting a solid buying sentiment among the token's biggest holders.
The price improvement also aligns with a general market recovery that began on Oct. 19 when Grayscale Investments reapplied for its Bitcoin ETF with the U.S. Securities and Exchange Commission (SEC). From that point, the price of ADA climbed over 40%.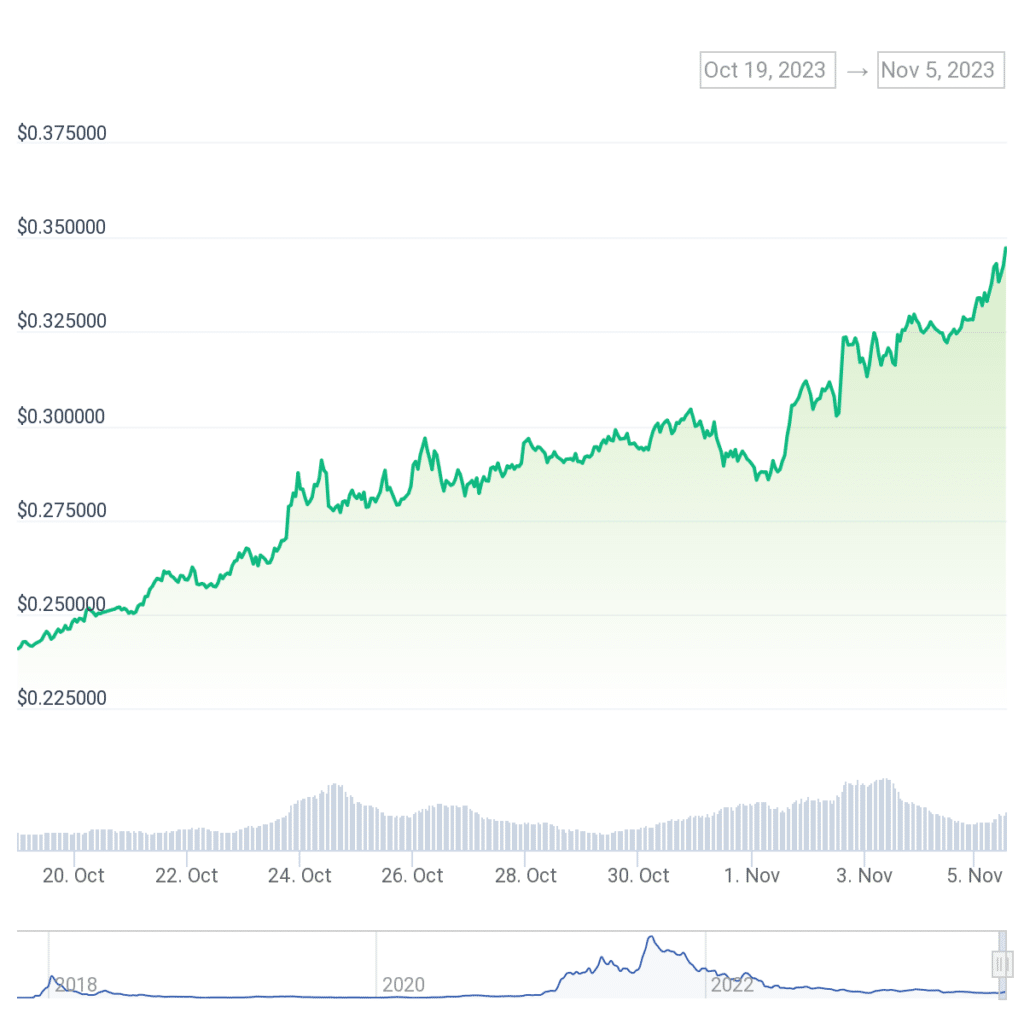 Additionally, ADA has historically done well in November, scoring an average return of 44.7% since 2017.
The token's price recently exceeded the 200-day Exponential Moving Average (EMA), aligning the technicals to boost ADA demand.