Cash App Users Can Now Transact Bitcoin Via The Lightning Network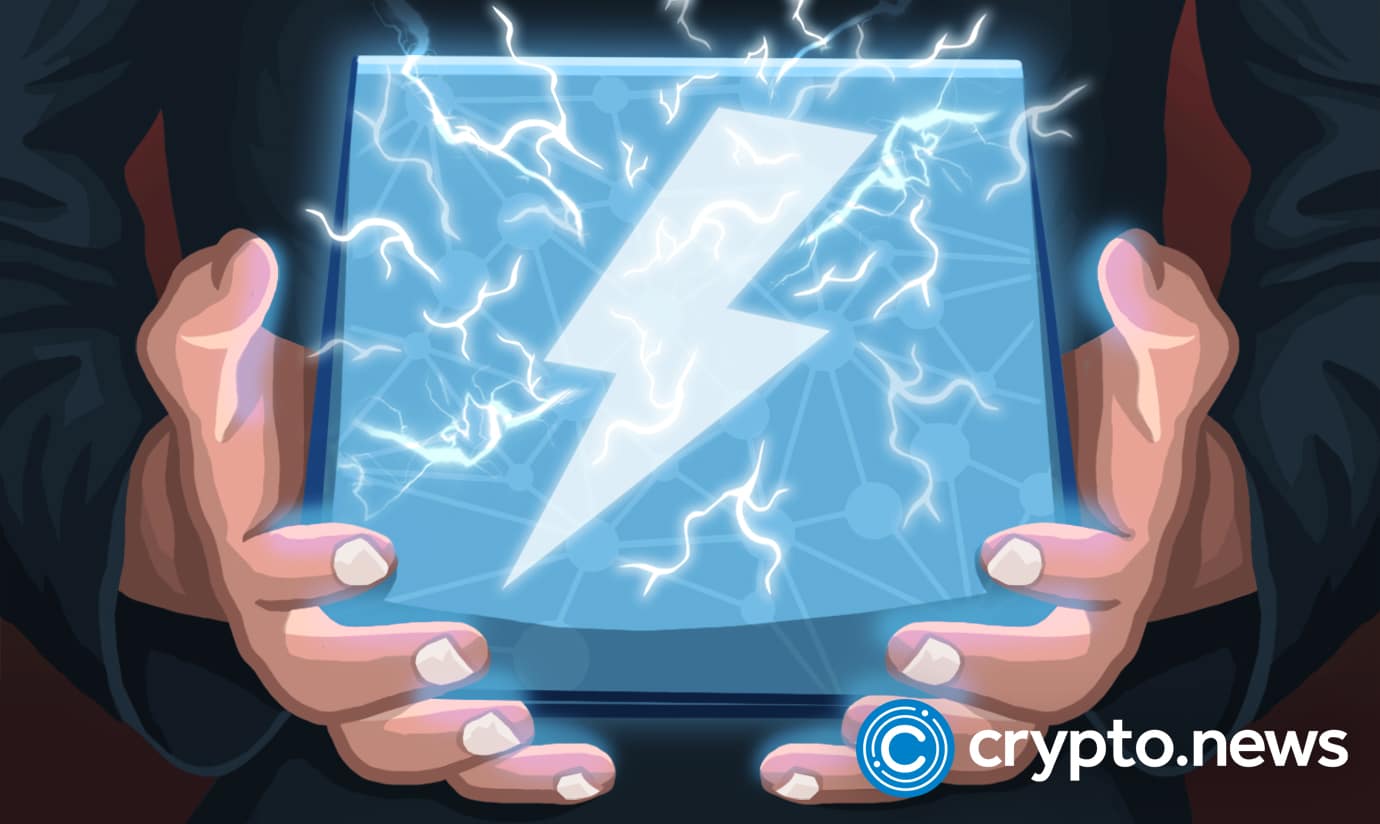 Cash App shared an exciting update with its users on Tuesday. According to the information, users can now send and receive a limited amount of BTC. However, they are required to use the lightning version of the network. 
Cash App Approves Sending And Receiving BTC
Jack Dorsey's Block, a fintech firm previously called Square, founded Cash App. It is a mobile payment app that supports the transaction of several legal tenders. 
On October 25, the platform included Bitcoin as its accepted mode of payment on its support page. However, this new service is only accessible via the firm's lightning network. The lightning protocol, a layer-2 mainnet, allows users to transact BTC swiftly. 
Meanwhile, precedent to the announcement, Cash App users were restricted from executing transactions related to Bitcoin. But that has changed now that the platform has declared the service actively operational. Nevertheless, New York users are still barred from enjoying the service.
Further, the lightning protocol is modest for small-sized transactions with brisk processing time. In contrast, Bitcoin's mainnet requires much time.
Meanwhile, users will be required to pay for invoices by scanning QR codes via the lightning network unless directed otherwise. Transactions are limited to $999 weekly to all US residents save New Yorkers.
Cash App initially introduced Bitcoin transactions in 2018. Soon afterward, it became known in Britain and the United States. In 2021, 81% of the company's revenue, which amounted to $12.3 billion, came from Bitcoin trading.
Monthly, more than 44 million individuals use the platform.
Cash App's Transaction Details
In addition, users can deposit up to $10,000 in Bitcoin every seven days on Cash App. However, the firm will supply such users with a tax form for bookkeeping. Also, a user can automatically invest a share of his Bitcoin deposit for interest by clicking the "paid in Bitcoin" feature.
Transaction fees are usually 2 percent of the deposit or withdrawals made via the app. Cointelegraph reported that the lightning network currently has about 87,000 payment methods and 4,570 Bitcoins in reserve.
Cash App is available on Apple Store, and Google Play Store, among others. The app was initially released to be free for all, while simultaneously rewarded users for using it. It requires users to pay minimal fees.
Also, it has a fixed cost scheme for users demanding extra services except standard money transfers. With this, it generates a considerable amount of funds. Furthermore, it earns when user withdraw money to their banks already connected to the app.
It offers two alternatives for sending money to a third-party bank account. First is to hold back for three to five days before the transaction goes through. Otherwise, a user can immediately withdraw their funds with a fee of 1.5 percent.
However, if a user does not connect their deposit account to the bank, they would pay $2 for withdrawing from an ATM. Using the prevalent Bitcoin volatility ratio, BTC traders can trade the asset for little cost. A business can use Cash App as its payment medium while imposing a 2.75 percent levy on transactions.
Cash App also offer loans to several institutions from funds deposited by customers. The interest generated is the company's revenue.